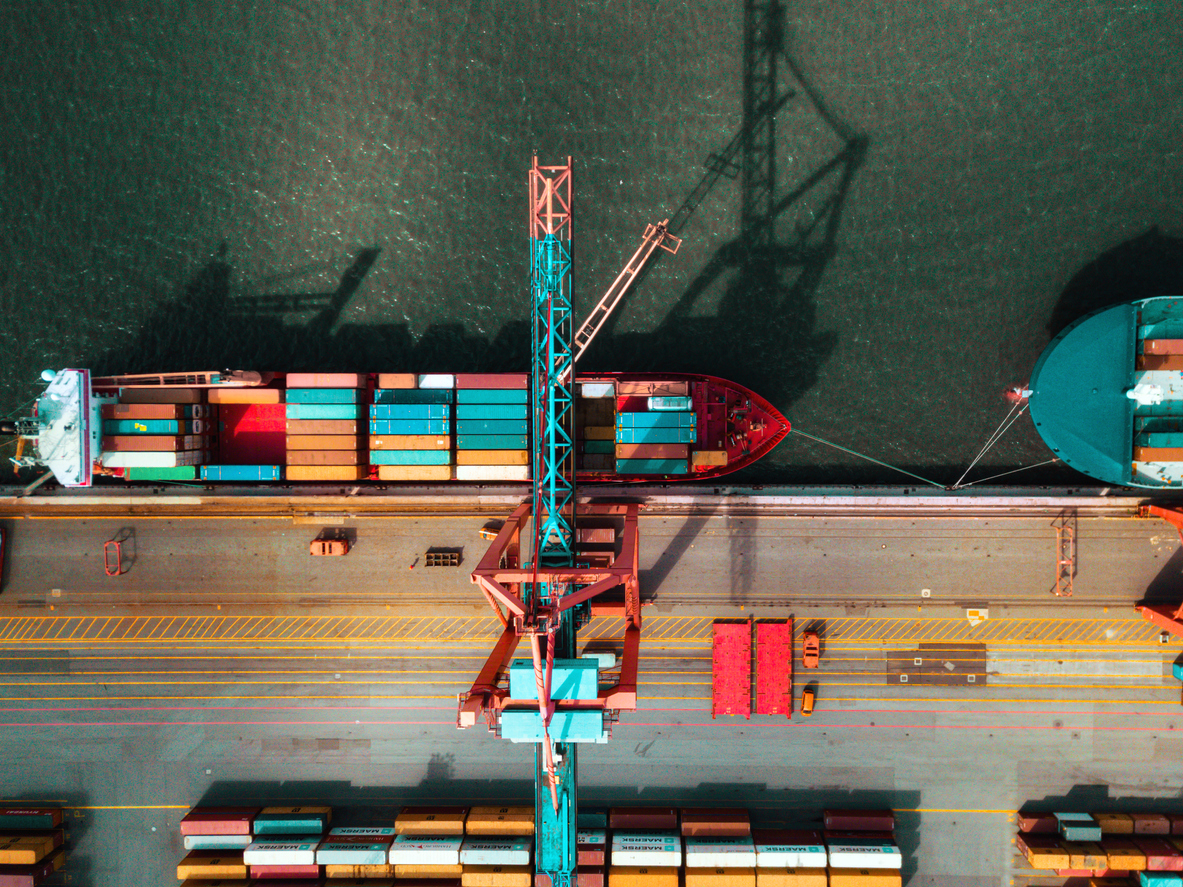 Sustainability in U.S. Ports Made a Priority
Climate change has the potential to affect every life and every industry on the planet. Faced with a growing body of evidence that greenhouse gas emissions and pollutants are altering the global environment, enterprises are adopting sustainability practices to halt or reverse the damage. The commercial shipping industry is no exception. With initiatives like the International Maritime Organization's 2020 cap on sulfur emissions to the introduction of climate-protecting legislation, commercial shipping is looking toward a bright and sustainable future. Marine insights from the commercial shipping sector can point toward solutions that allow any business operation to explore sustainability in their operations.
Introduction of the Climate Smart Ports Act
In June 2020, U.S. Senator Jeff Merkley (D-OR) introduced groundbreaking legislation aimed at making America's shipping ports more climate-friendly. Called the Climate Smart Ports Act of 2020, the Act will create a $1 billion per year federal program to improve sustainability and to boost job creation at commercial shipping ports throughout the United States. There are three major components of the Act:
To assist ports and port users with sustainability measures by replacing existing equipment with zero-emissions technologies.
To spur the development of onsite clean energy systems for powering port facilities and equipment.
To increase spending on the Diesel Emissions Reduction Act (DERA) by earmarking $50 million in additional funds each year to reduce port emissions.
Job creation is another aspect of the Act that will help to improve economic conditions across the country. Part of the legislation includes language that will require higher wages for work performed with federal funding. The legislation will boost local hiring practices and protect dock workers from losing their jobs to automation.
The legislation is co-sponsored by Senators Cory Booker (D-NJ), Elizabeth Warren (D-MA), Ron Wyden (D-OR), and Dianne Feinstein (D-CA). The U.S. House of Representatives has also thrown their support behind the Act, with an introduction by Congresswoman Nanette Diaz Barragán (D-CA-44) and two dozen others co-sponsoring the legislation.
Marine Insights: Why Sustainability Legislation is So Important
For decades, climate scientists have pointed to the commercial shipping industry as a significant producer of harmful environmental emissions. These emissions have only increased in recent years as global shipping of goods has risen. Carbon dioxide and sulfur emissions from bunker fuels used by ships affect more than the world's water bodies; these emissions negatively impact communities situated in and around U.S. ports. Many of these communities are comprised of low-income residents and residents of color.
According to shipping industry researchers, nearly 40% of all Americans live within three miles of a port. Emissions from ships, cargo-hauling equipment, trucks, and trains in port areas represent a serious public health crisis for near-port communities. By slashing emissions through legislative efforts, the negative health effects of harmful air and water pollutants will reduce the healthcare burdens on communities while supporting job creation.
Support for Sustainability in U.S. Ports
With the announcement of the Climate Smart Ports Act's introduction, a groundswell of support and endorsement has greeted the pending legislation. Some of the largest environmental groups, medical organizations, and port unions have endorsed the Act, including:
Sierra Club
League of Conservation Voters
Union of Concerned Scientists
Natural Resources Defense Council
Greenpeace
International Longshore and Warehouse Union
Earthjustice
The American Lung Association
There are many marine insights to be had for port-based companies with the introduction of sustainability legislation. Adopting sustainability practices creates jobs, reduces harmful emissions, and ultimately reduces liabilities faced by shipping and transportation operations that rely on healthy, efficient ports. While protecting the environment is the primary goal of this and other global efforts, the added benefits can improve lives for communities around the world.
About Merrimac Marine Insurance
At Merrimac Marine, we are dedicated to providing insurance for the marine industry to protect your clients' business and assets. For more information about our products and programs, contact our specialists today at (800) 681-1998.