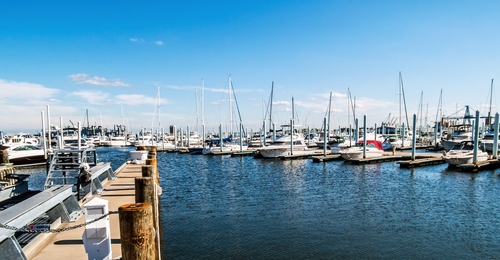 Tackling the Labor Shortage in the Marine Industry
While boat manufacturing and sales have increased exponentially in the last few years, a new issue has come to fruition: a lack of laborers. With more demand than ever for recreational boating, the industry is struggling to employ the necessary number of workers to keep up. Therefore, as we take a closer look at the implications of labor shortage and how to solve this issue, ensure your clients are protected with a comprehensive Boat Manufacturer Insurance Program.
According to Boating Industry, there may not be a bigger challenge facing the industry today than the labor shortage; while the problem first reared its head years ago, the recession pushed it to the sideline for many years. Now, as sales have recovered over the last few years, the lack of qualified personnel – especially in manufacturing and service – has returned as a problem for many companies.
With that said, they have launched the Marine Industry Career Network to help attract skillful and qualified employees to the boating industry. Besides Boating Industry, the Marine Industry Career Network includes the American Boat and Yacht Council, Marine Retailers Association of the Americas, the National Marine Manufacturers Association and the National Marine Distributors Association. Each individual group will host a career center that will then feed into the larger network, delivering the industry's widest audience for employers and job seekers, says the article.
This way, recruiters can use a single network to post jobs and gather applicants while job seekers can use the free service to find relative jobs in their field by posting their resumes and browsing positions. Therefore, this partnership seeks to proactively reduce the issue of not having enough qualified employees to help promote the industry.
At Merrimac Marine Insurance, LLC, we understand the broad scope of risks involved with operating a marine manufacturing facility. We specialize in providing solutions for the marine industry to protect your clients' assets, property, and business. For more information about our offerings, contact us today at 888.344.1687.