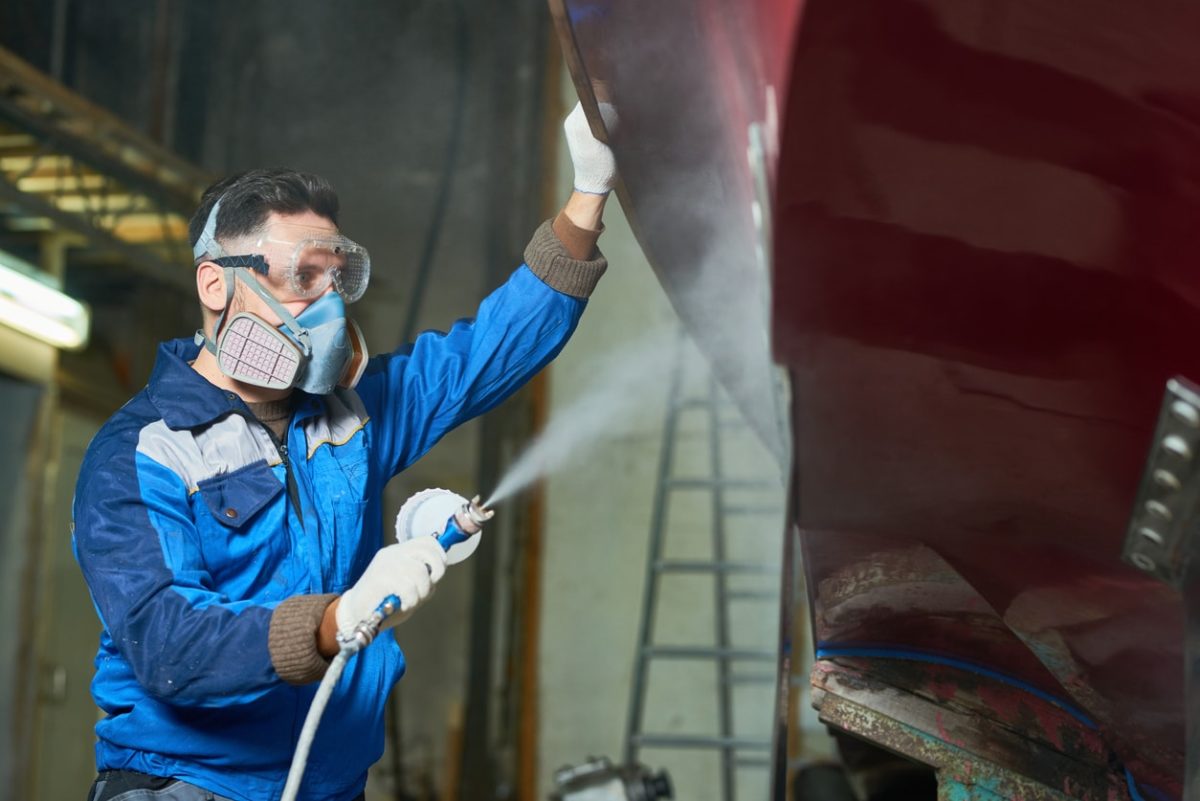 It may be difficult to imagine in this day and age, but Americans are still routinely exposed to toxins such as lead in the workplace. In 2018, more than 60 shipwrights settled a civil lawsuit due to losses suffered when working in a Great Lakes Freighter. Four lawsuits resulted in a $75 million settlement in an effort to resolve the case before a jury rendered a decision. That's a telling reason why companies in the industry would be wise to carry comprehensive boat builders insurance.
Lead Poisoning Remains Pervasive in Boat Building Workplace
Although toxic materials reform remains a cornerstone of agencies such as the Occupational Safety and Health Administration (OSHA), lead-laced materials are more common that workers realize, particularly in older vessels. For example, a 2007 study revealed that men and women working in the boat building and repair sector registered lead levels upwards of 40 micrograms. Anything above 25 is generally considered elevated.
If that study seems outdated, consider the findings by both the Wisconsin and Minnesota health departments released as recently as 2017. After testing 233 people working in the shipbuilding industry, 171 reportedly suffered lead poisoning. OSHA stepped in and fined the company $1.4 million for violations in 2016. Another penalty of $700,000 was leveled for an additional 14 lead-related breaches in 2017. And in a separate incident, one worker filed a federal lawsuit after testing seven times higher than acceptable lead levels.
Lead Poison Symptoms in the Shipbuilding Industry
It's important to understand that lead is a naturally occurring metal that carries significant health risks. Before research linked debilitating illnesses and loss of life to it, lead was abundantly used in pipes, flashing, solder, paint, and even makeup. It's difficult to fathom how pervasive exposure to lead was at home and in the workplace.
Although lead abatement has eliminated much of the risk, the boat building industry continues to struggle with recognizing potentially harmful materials and protecting workers from exposure. Lead can enter the body directly through the skin, eyes, nose, and mouth. Unwittingly inhaling lead particles ranks among the most dangerous forms of exposure. These are common symptoms of lead exposure:
Chronic Headaches
Nausea
Vomiting
Muscle Weakness
Memory Loss
Loss of Coordination
Stomach Pain
Irregular Bowel Movements
Seizures
Paralysis
If left unchecked, lead exposure can result in kidney damage, impaired brain function, and could prove fatal.
Protect Against Lead Exposure in the Boat Building Sector
Workplaces that specialize in shipbuilding, repairs, and retrofitting remain at a heightened risk for lead exposure. That's why regulations mandate employers monitor lead levels and require workers to use protective equipment. Other measures include managing potential lead dust and be vigilant about health warning signs. But even the most proactive company cannot anticipate unforeseen lead exposure. That's why it's critical to carry boat builders insurance.
About Merrimac Marine Insurance
At Merrimac Marine, we are dedicated to providing insurance for the marine industry to protect your clients' business and assets. For more information about our products and programs, contact our specialists today at (800) 681-1998.