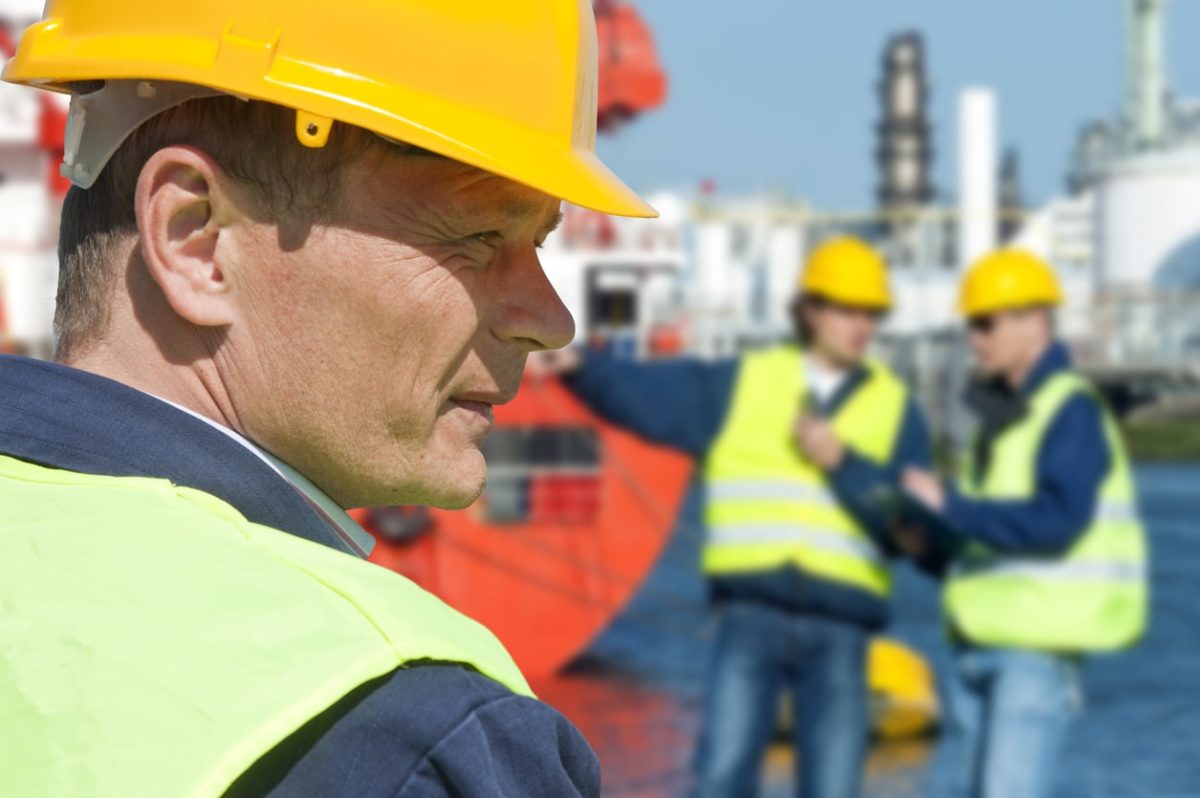 The Effects of Fatigue in the Commercial Marine Sector
America's workforce is tired. The demands of work and family life have taken their toll on workers across industries. Those demands, coupled with a sharp increase in sleeplessness and sleep disorders, have led to staggeringly high costs in terms of workplace injuries. In the commercial marine industry—a workplace environment that is well–known as one of the riskiest—tired workers can make costly mistakes, potentially losing their lives. To supplement the protections afforded by commercial marine insurance, employers in the marine industry must understand how to manage the risks associated with dangerously tired employees, helping to create safer workplaces and reducing the costs associated with lost productivity, injury, and property losses.
Sleeplessness: A Serious Workplace Safety Risk
In an article appearing on Huffington Post, it was estimated that as many as 40% of all adults in the United States are not getting inadequate sleep. According to the article, adequate sleep is defined as a minimum of seven hours of uninterrupted sleep each night. This profound lack of restful sleep can have significant consequences for employers and employees, such as:
Higher rates of certain chronic illnesses like diabetes, heart disease, and high blood pressure.

Cognitive impairments, including difficulty making decisions, memory loss, lack of attention, and declines in motivation.

A higher rate of critical errors and mistakes in the workplace. According to a

research study published in the

Archives of General Psychiatry

, lack of sleep leads to as many as 275,000 workplace accidents each year, costing companies over $30 billion in injury claims alone.

Declining productivity, costing an additional $63 billion for employers in all industrial sectors. 
Fatigue in the Commercial Marine Sector
It is well understood that the commercial marine industry faces numerous health and safety risks in its daily operations. Workers are exposed to hazardous conditions in and around the workplace, including heavy machinery, slip and fall risks, and harmful chemicals or environmental exposures. Tired workers are far more likely to make mistakes—mistakes that could prove fatal. Imagine what could happen if a chronically-fatigued worker was to commit an error in judgment, or was to operate a piece of equipment without adequate rest. Fatigue is commonly associated with sleeplessnesses, such as lack of sleep, insomnia, or other factors, but may also be aggravated by:
Insufficient rest periods during the workday/workweek

Noise and vibration of ships and equipment

Pre-existing medical conditions

Workplace-related stress, including unrealistic workloads 
Commercial marine insurance is an important part of risk management, but this alone is not enough to mitigate the risks associated with fatigue. To combat high levels of fatigue in the marine sector, regulatory agencies around the world have implemented work hour limits and mandatory rest periods. Unfortunately, the competitive environment of maritime operations sometimes forces employees to ignore these regulations, and the results can be threatening to workers' health and safety as well as to the environment. It can be argued that many of the vessel groundings and collisions occur due to fatigue-related errors. Serious spills have also been pinned on worker fatigue while operating vessels and support machinery. 
It is important for business owners and employers to understand that fatigue-related incidents are not only happening in the commercial marine sector, but also in such areas as military shipping. A spate of accidents in the U.S. Navy's 7th Fleet in 2017 were attributed to numerous factors, including lack of sleep among vessel commanders and crew members. In two military vessel collisions that year, 17 sailors were killed. 
Helping Commercial Marine Workers Overcome Fatigue Risks
As mentioned earlier, regulatory agencies like the International Maritime Organization (IMO) and the International Convention on Standards of Training, Certification and Watch (STCW), have taken up the challenge facing commercial marine operators by implementing strict work hour and rest guidelines. To help employees remain safer in the workplace, it is imperative that commercial maritime operations adhere to these regulations.
Other risk management plans for maritime employers include:
Fatigue reporting systems, allowing workers to report unsafe coworkers and conditions without fear of reprisal.

Fatigue awareness training.

Improved safety training programs.

Addressing workplace environment factors, including noise levels and the potential for vibration, to help protect workers from unnecessary fatigue risks. 

Modifying or changing workplace

culture by stressing the importance of adequate rest and recovery at all levels of the commercial maritime industry. 
With these tools, and with the coverage of commercial marine insurance policies, employers can create safer workplaces while helping to manage the costs associated with worker injuries and property damage. Incidents related to fatigue can be costly, not to mention deadly, and it is of the utmost importance for employers to take fatigue concerns seriously for the benefit of their employees. 
About Merrimac Marine Insurance
At Merrimac Marine, we are dedicated to providing insurance for the marine industry to protect your clients' business and assets. For more information about our products and programs, contact our specialists today at (800) 681-1998.