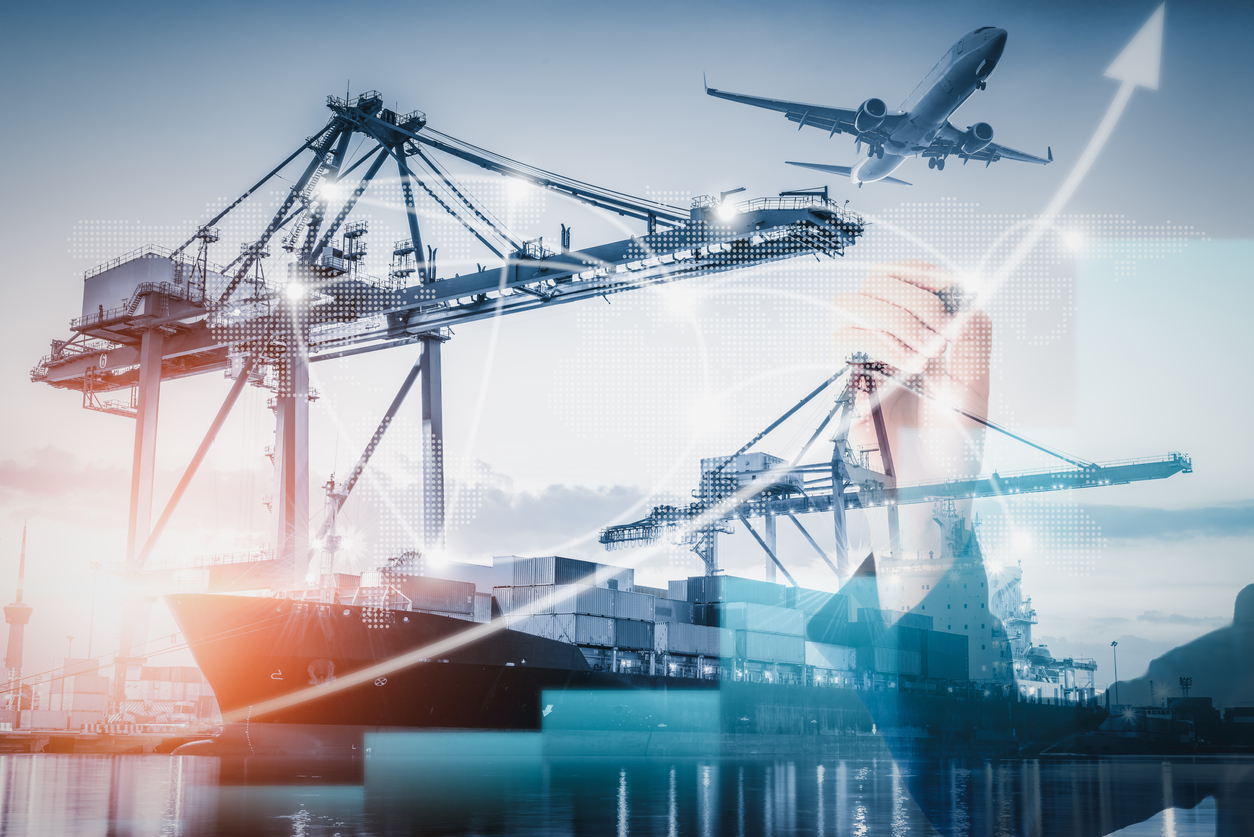 The Global Shipping Outlook for 2023
The global shipping outlook could look significantly different in the new year, and there are plenty of things to look for. Are you an insurance agent tasked with ensuring your clients in the shipping industry have protection during this volatile period of uncertainty? If so, staying on top of the latest news and trends in global shipping is crucial to ensure their interests remain secure.
Navigating the Global Shipping Outlook
From Maritime Employers Liability Insurance to China's port capacity limitations, here's what to expect in the industry for 2023 and beyond. 
Mari­time Employers Liability Insurance 
Marine insurance is a critical aspect of global shipping, and Marine Employers Liability Insurance (MEL) is one of the most important types for employers. This insurance covers the employer's liability should an employee suffer an injury or die at sea. 
As MEL Insurance claims have risen significantly in recent years, insurance companies are tightening their policies and increasing the cost of Marine Employers' Liability Insurance to mitigate the risks. It then pressures employers to ensure safe working conditions and increase MEL Insurance coverage. 
China's Port Capacity Limitations
The COVID-19 pandemic has had a dramatic effect on the global shipping industry. While container freight rates have nearly normalized, there is potential for further weakness due to continuing pandemic-related lockdowns in China.
Moreover, this phenomenon could impact the demand for manufacturing activity in the country, further reducing port capacity and lessening the demand for shipping services in the region.
However, port capacity limitations over lockdown-related production reductions could boost container freight rates in the global shipping industry. Thus, the long-term outlook is uncertain, but port capacity limitations will likely remain a factor in shipping for the foreseeable future.
Digital Technologies
The rise of digital technologies has significantly impacted the shipping industry, and they expect this trend to continue in 2023 and beyond. These technologies are revolutionizing the industry from digital twins to blockchain by providing a more efficient and cost-effective way of managing operations.
For instance, digital twins allow companies to track and monitor their ships in real-time, which helps them make informed decisions on optimizing fleet operations. Additionally, blockchain technology can streamline supply chain activities and digitize documents and contracts, reducing paperwork and expediting processes.
Overall Outlook
The outlook for global shipping in 2023 is uncertain and unpredictable due to the many factors at play. But amidst this turbulence, it's essential for insurance agents to stay on top of the latest news and trends in the industry so you can ensure your clients' interests remain secure.
About Merrimac Marine Insurance
At Merrimac Marine, we are dedicated to providing insurance for the marine industry to protect your clients' business and assets. For more information about our products and programs, contact our specialists today at (800) 681-1998.