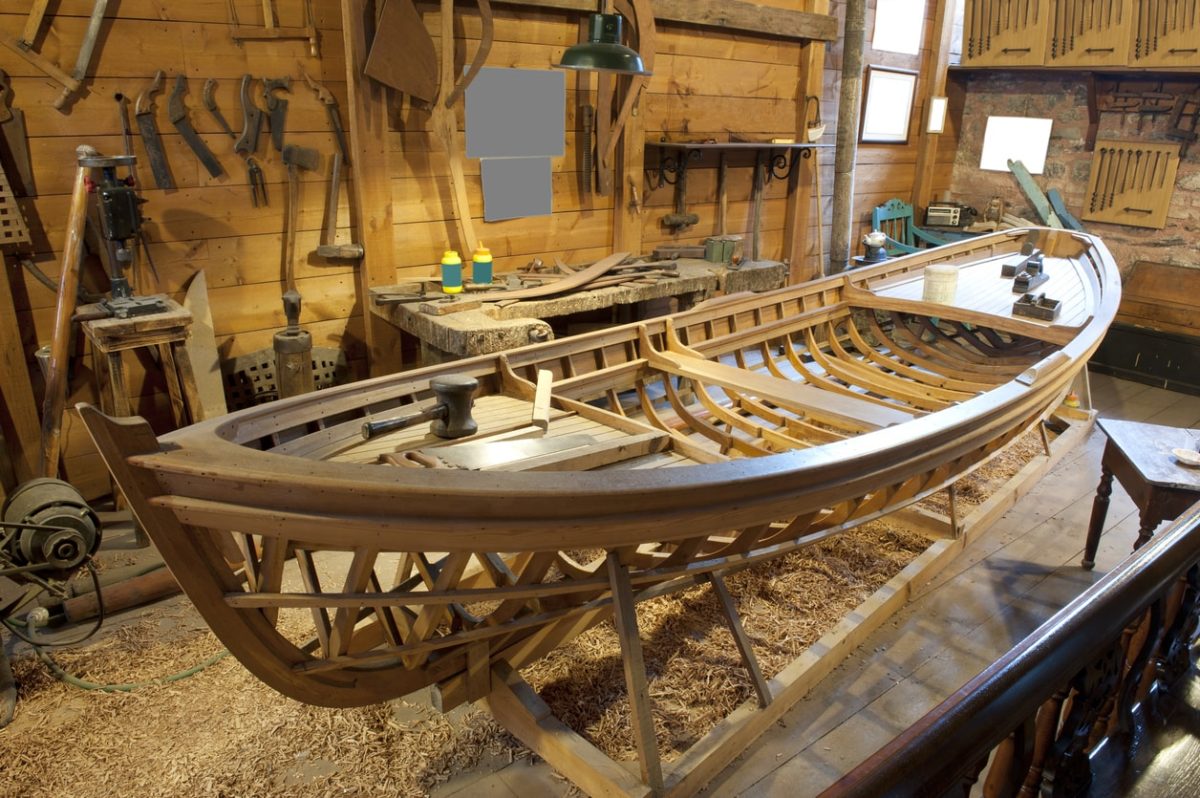 The National Marine Manufacturers Association found that over 260,000 new power boats were sold in 2017 (and 981,600 used power boats were sold in 2016). The expected growth rate for purchasing boats is set to rise another five to six percent in the upcoming year, the NMMA found. And just like any automobile, no boat runs perfectly. Sometimes there's problems, even with a new boat. For your boat builder clients, a construction fault in a boat that they've created and sold could lead to costly boat builders insurance claims, as well as potential reputation damage. One way to reduce the risk of these claims is to ensure that your clients understand the most common design and construction faults in boats, and how they can be prevented.
Badly Made Deck-To-Hull Joints. One of the most serious faults you can find, it's a horribly complex subject that many aren't sure how to tackle. But this entire article here breaks down everything that one should know about the dynamics of hull type, design style, and construction material, all of which could lead to costly claims if not done properly.
Sealed Off Hull Compartments. A new trend in boat building is eliminating all access to areas of the internal hull. Doing this can result in compartments between stringers and bulkheads that are sealed off by the cabin sole. If water gets into those compartments, it's over for the boat. It'll fill with water and deteriorate structural hull members like stringers and bulkheads.
No Structural Bulkheads. Leading the list of major engineering faults of small cruisers that aspire for a cavernous interior, uncluttered by bulkheads and other structural hull members. Boat interiors are actually breaking apart because of the lack of structural integrity (tort ional hull twisting). Another issue when lacking structural bulkheads is poorly supported fore decks. Without those bulkheads, windows or port holes are going to pop out if that fore deck is ever jumped on. More information can be found here.
Low Quality Plywood Used For Hull Structural Members. Plenty of boats have this: low quality, poorly supported plywood. Many entry-level boats will have the lowest quality of plywood available. This type of wood allows for water to soak into the wood, thus creating rot.
Plywood Structurals Such as Stringers and Frames Painted With Gel Coat. Many builders want their stringers and frames to look glassed over. But it's a heavy gel coat painted over them. Gel coat absorbs water like nothing, just like plywood. This causes the stringers and frames to swell and garner big cracks in the gel coat. Then the plywood absorbs more water.
About Merrimac Marine Insurance
At Merrimac Marine, we are dedicated to providing insurance for the marine industry to protect your clients' business and assets. For more information about our products and programs, contact our specialists today at (800) 681-1998.