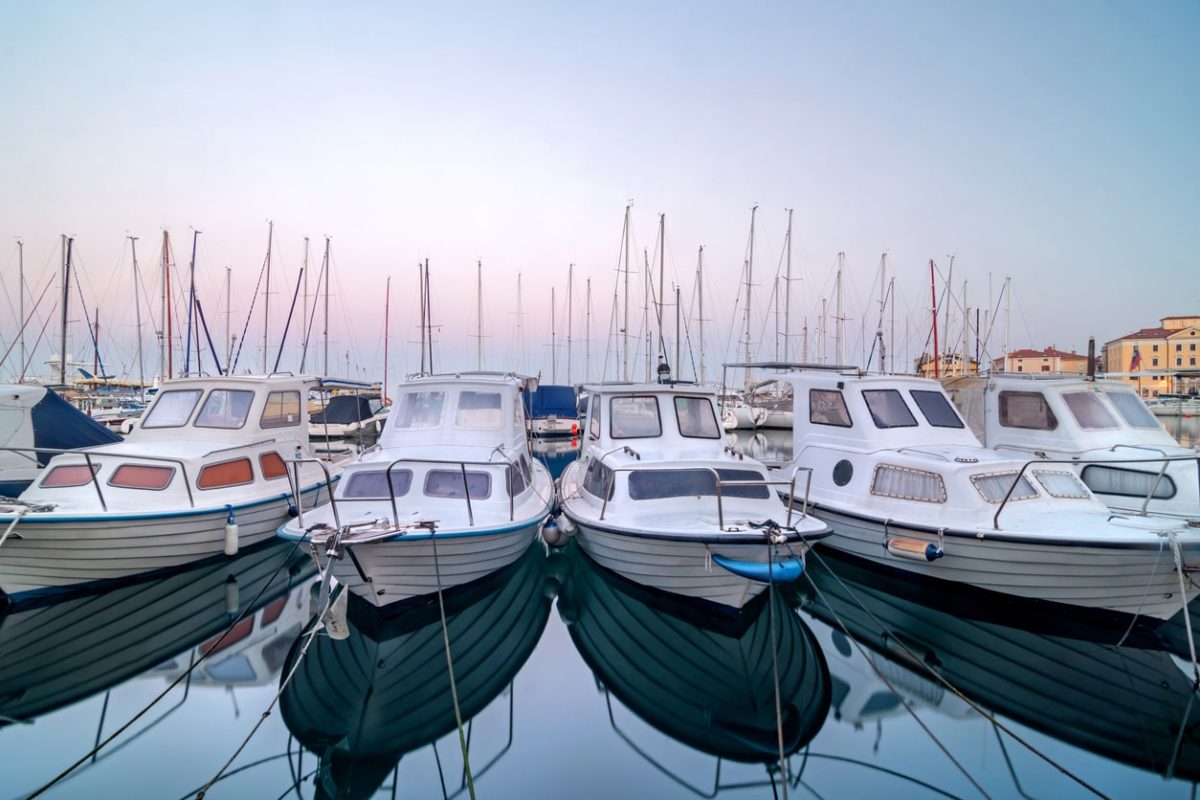 With America's abundant coastal areas, opportunities exist for entrepreneurs seeking to start their own business operations. A popular business idea is that of watercraft rentals. Small business owners can rent out personal watercraft or even larger boats, providing fun for individuals who may not otherwise be able to afford vessels of their own. A boat rental business has the potential to be lucrative, provided business owners follow certain tips and best practices to mitigate the risks inherent in such operations. Before starting a rental operation, boat enthusiasts interested in going into business for themselves need to understand the role of personal watercraft rental insurance and how these insurance policies can protect the vessel owner, his or her assets, and the business itself. 
Safety: The Priority in Watercraft Rental Operations
It should go without saying that savvy business owners incorporate safety-oriented practices into every aspect of their operations. In the watercraft rental business, safety should be the number one priority, helping to ensure success in the long term. 
Safety practices used in the watercraft rental business include:
Regular and recurring safety training for all staff members.

Maintaining vessels in peak condition.

Safety briefings for renters before watercraft are taken onto the water.

Clear and thorough policies on what to do in case of emergencies, such as collisions, fuel spills, or personnel overboard.

Adherence to safety regulations on the local, state, and federal levels. 
Incorporating safe practices in the rental operation has two major benefits. The first is that your business will earn a reputation as a quality operation that puts the safety of renters and staff members first. The second is risk management, helping to reduce or even eliminate claims on personal watercraft rental insurance policies. This second benefit alone helps to reduce overhead expenses and rising insurance premiums, setting the stage for profitability. 
Rental Agreements and Administrative Tips
Vessel rental agreements can help boat owners and rental operators protect their investments. A good rental agreement will properly assess renters' own skills and experience in boat handling, and it will also ensure that insurance policies are equipped to handle any issues.
Rental contracts or agreements are typically written up by attorneys experienced in rental operations. It is always a good idea to seek legal help in protecting business investments, and with so many things that can potentially go wrong in watercraft rentals, the investment is well worth the enhanced business protection.
Administrative tips to protect business assets include:
Requiring a minimum age for vessel rentals.

Requiring clients to share their personal details, including name, address, telephone number, and emergency contact information.

Providing onsite insurance options, if applicable.

Setting competency requirements, particularly if renters are not boat owners or may not have experience operating a watercraft or boat. 

Explaining company policies and restrictions on the use of rental vessels. This is typically part of the rental agreement; alternatively, a dockside briefing before use can be of great benefit for rental owners. 

Completing a rental checklist before vessel use and immediately upon return to the dock or marina. 

Careful recordkeeping, which may be required by regulatory authorities and/or insurance providers. 
Personal Watercraft Rental Insurance: Managing Risks While Protecting Assets
Boat rental companies rely on the protection of personal watercraft rental insurance to manage risks. This specialized form of insurance offers several important aspects, protecting the vessels themselves as well as protecting business owners and their assets from liability exposures. Typical watercraft rental policies include three coverage areas:
Hull Coverage

– this area covers physical damage or loss to the vessel itself in case of accident or collision.

Watercraft Coverage

– offering coverage for property damage to docks, marinas, and other watercraft during rental operations as well as providing coverage for bodily injury in accidents. 

Premises/General Liability

– this part covers myriad liability risks on and around the rental premises and also provides coverage for legal expenses in case of accidents and subsequent lawsuits. 
With the appropriate insurance coverage, rental boat owners can protect their investments, staff, and customers. Insurance should be considered a foundational part of risk management, and together with the safety-oriented practices and the administrative tips above, new business owners will be well on their way toward a bright and secure business future. 
About Merrimac Marine Insurance
At Merrimac Marine, we are dedicated to providing insurance for the marine industry to protect your clients' business and assets. For more information about our products and programs, contact our specialists today at (800) 681-1998.