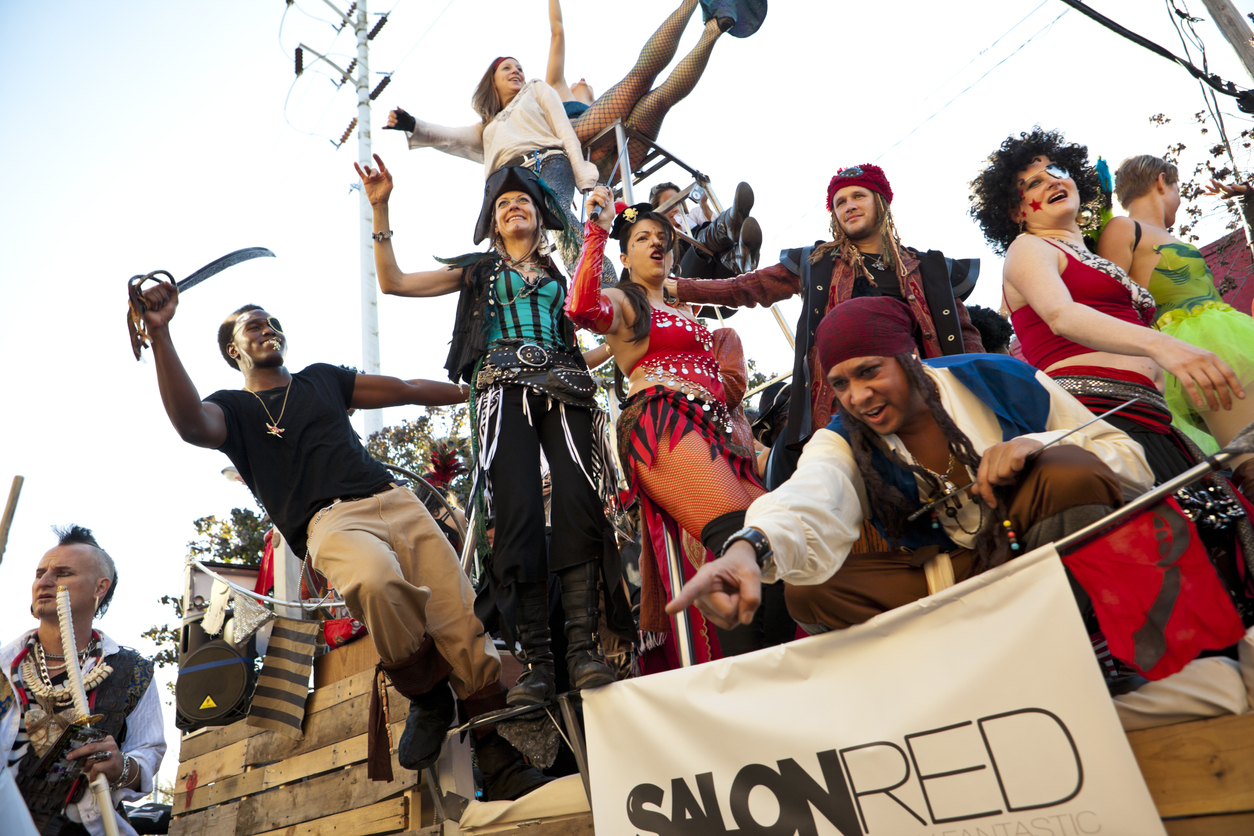 Tips on Having a Fun Halloween on a Boat
Celebrating Halloween on a boat can be a fun and exciting venture that could create many memories to last a lifetime. Even with autumn in full swing, there are many opportunities to take a boat out for a spin. And if your client owns a good-sized water vessel, they could have a perfect Halloween venue on hand.
Your clients don't have to own a boat to take one out this Halloween. Many personal watercraft rental companies offer a wide range of rental vessels at affordable rates. And if they live in the Northeast or the South, they can go on boating long after cold climate boaters have stored their yachts at their local marine and yacht clubs.
Fun Halloween on a Boat: Ideas and Tips
So if your clients want a unique experience, ensure they are up-to-date with their yacht club insurance programs and share these Halloween tips with them! 
Have a Nautical-Themed Party
Halloween on a boat is the perfect opportunity to combine the best of the occasion and the unique environment. Your clients could consider having a nautical-themed party, which provides even more options for memorable costumes and decorations. Pirate costumes are the obvious choices, but guests could dress up as ghost ship crews, with the vessel decorated appropriately. 
Dress Up The Deck
Dressing up the surroundings is a given for every special occasion; the same goes for Halloween on a boat. The good news is that many of the decorations people commonly place in their homes or around the yard will work marvelously on a yacht. Your clients won't have to spend too much preparing their boats for the event. 
Organize a Scavenger Hunt
Everyone loves a scavenger hunt, and kids and grownups will want to join in on the fun. Hiding treats throughout the boat is always an excellent way to get things started, and it can keep guests entertained for hours. 
Check Out Some Local "Haunted" Houses
In many communities, owners of waterfront properties will probably dress up their houses for the occasion. Your clients could plan a sightseeing cruise to enjoy some more attractive examples of Halloween-themed homes. 
Mix Up Appropriate Drinks
Now would be an excellent time for your client to practice their drink-mixing skills! There are hundreds of options, including fruit smoothies, punch, and more. 
Remind your client to mix up some alcohol-free beverages as well. Not everyone partakes, and having some non-alcoholic drinks ensures that younger guests have something to enjoy too. 
Play Halloween-Appropriate Music
Music is an essential part of every party, so ensure your client has some preparation for the occasion. Traditional standbys include Thriller, Monster Mash, Dead Man's Party, and Werewolves of London, but remind them to explore songs and artists off the beaten path. Contemporary dance music, Disco, and Punk are chock-full of good examples, so they can almost certainly keep the party going for hours. 
Share Spooky Stories
Finally, your clients could share some spooky stories with their shipmates. Bonus points if they involve nautical superstitions in some way! It also is an effective method to keep the party going if things start to wind down, or it could serve as an effective transition to the end of the festivities. Remind them to ask their guests to prepare some stories of their own as well!
That's only a small sampling of what your clients can do to have a fun and memorable experience on their boat this Halloween. They can plan many other activities and ways to dress up their vessel to suit the occasion. Just remind them to keep standard safety precautions in mind, and they will have a fabulous time!
About Merrimac Marine Insurance
At Merrimac Marine, we are dedicated to providing insurance for the marine industry to protect your clients' business and assets. For more information about our products and programs, contact our specialists today at (800) 681-1998.