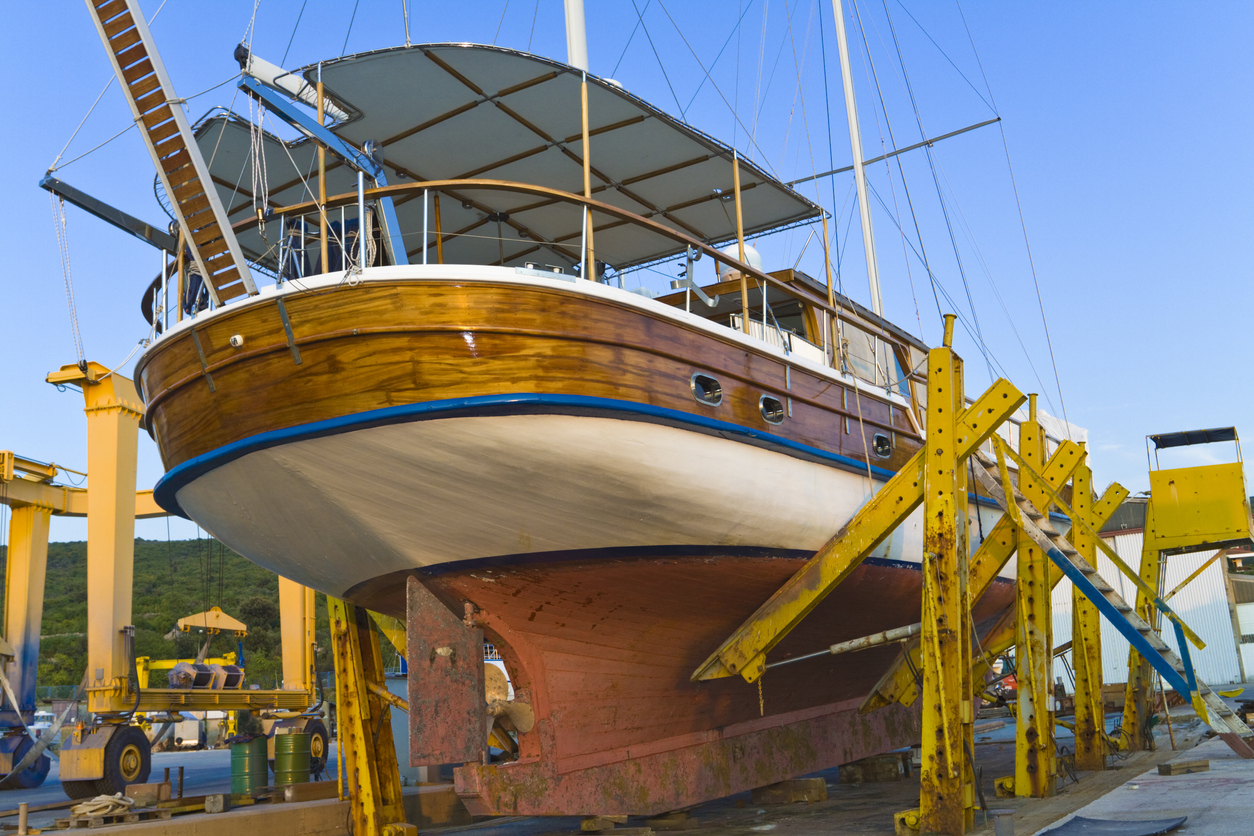 Top Liability Coverages of Boat Builders Insurance
September 26, 2023
Boat builders insurance is vital to the maritime industry, offering essential protection to boat construction workers.
This article delves into the comprehensive liability coverages that boat builders' insurance typically provides. From general liability to specialized professional liability insurance, we'll explore how these coverages shield boat builders from the diverse risks inherent in their operations.
Read on to understand the critical aspects of boat builders' insurance and ensure peace of mind in this dynamic field.
Boat Builders Insurance Liability Coverage
Boat builders liability coverage encompasses a range of essential protections, including general liability, product liability, completed operations liability, and professional liability.
These coverages ensure boat builders are financially secure in the face of potential liabilities, allowing them to navigate the challenges of the maritime industry with confidence and peace of mind.
Let's take a look at the different types of liability coverage for boat builders.
General Liability Insurance
General liability insurance covers common liabilities such as bodily injury and property damage. It offers crucial protection against everyday risks in boat construction and related activities.
Product Liability Insurance
Product liability insurance safeguards against claims arising from defects or issues in boats or marine products. It ensures boat builders are financially protected from potential lawsuits related to their products.
Completed Operations Liability
Completed operations liability covers claims that may surface after a boat has been manufactured, delivered, and used by the customer. This essential protection ensures that boat builders remain shielded from potential liabilities even after their projects have concluded, offering long-term security in the maritime industry.
Professional Liability Insurance
Professional liability insurance is a critical component of boat builders insurance. Often referred to as errors and omissions insurance, it offers protection against claims of professional negligence or errors in boat construction and related services.
This coverage is essential for boat builders, providing financial security and peace of mind in legal disputes arising from their professional actions or advice.
Pollution Liability Insurance
Pollution liability insurance protects boat builders from environmental risks and liabilities. This coverage provides financial security in case of accidental pollution or contamination incidents that may occur during boat construction or related operations.
Pollution liability insurance ensures boat builders can address environmental cleanup costs and potential legal consequences, safeguarding both their business and the environment.
Marina and Harbor Operators Liability
Marina and harbor operators liability insurance protects marina and harbor operators where manufactured boats are stored or docked. This coverage is essential to mitigate potential liabilities related to accidents, damages, or injuries.
Marina and harbor operators liability insurance ensures marina and harbor operators can operate their businesses confidently while addressing any unforeseen legal or financial challenges.
Contractual Liability Coverage
Contractual liability coverage protects against liabilities that boat builders may assume through contracts or agreements. This coverage ensures that boat builders are financially secure when they agree to assume liabilities, minimizing potential financial risks associated with their contractual obligations.
Umbrella Liability Insurance
Umbrella liability insurance goes beyond the limits of other liability coverages, offering broader and higher coverage limits. This insurance acts as a safety net, providing additional financial security in case of substantial claims or unexpected situations.
Tailored Coverage to Meet Boat Builders' Needs
Working closely with an experienced insurance provider is crucial for agents with boat builder clients. Doing so ensures tailored coverage, comprehensive protection, and expert guidance in addressing the unique risks and needs of the maritime industry.
Customizing liability coverage to match the risks associated with boat builders' operations is essential to ensure they have the protection they need. With custom liability coverage, your clients avoid gaps and unnecessary expenses as they navigate the complexities of their industry.
About Merrimac Marine Insurance
At Merrimac Marine, we are dedicated to providing insurance for the marine industry to protect your clients' businesses and assets. For more information about our products and programs, contact our specialists today at (800) 681-1998.