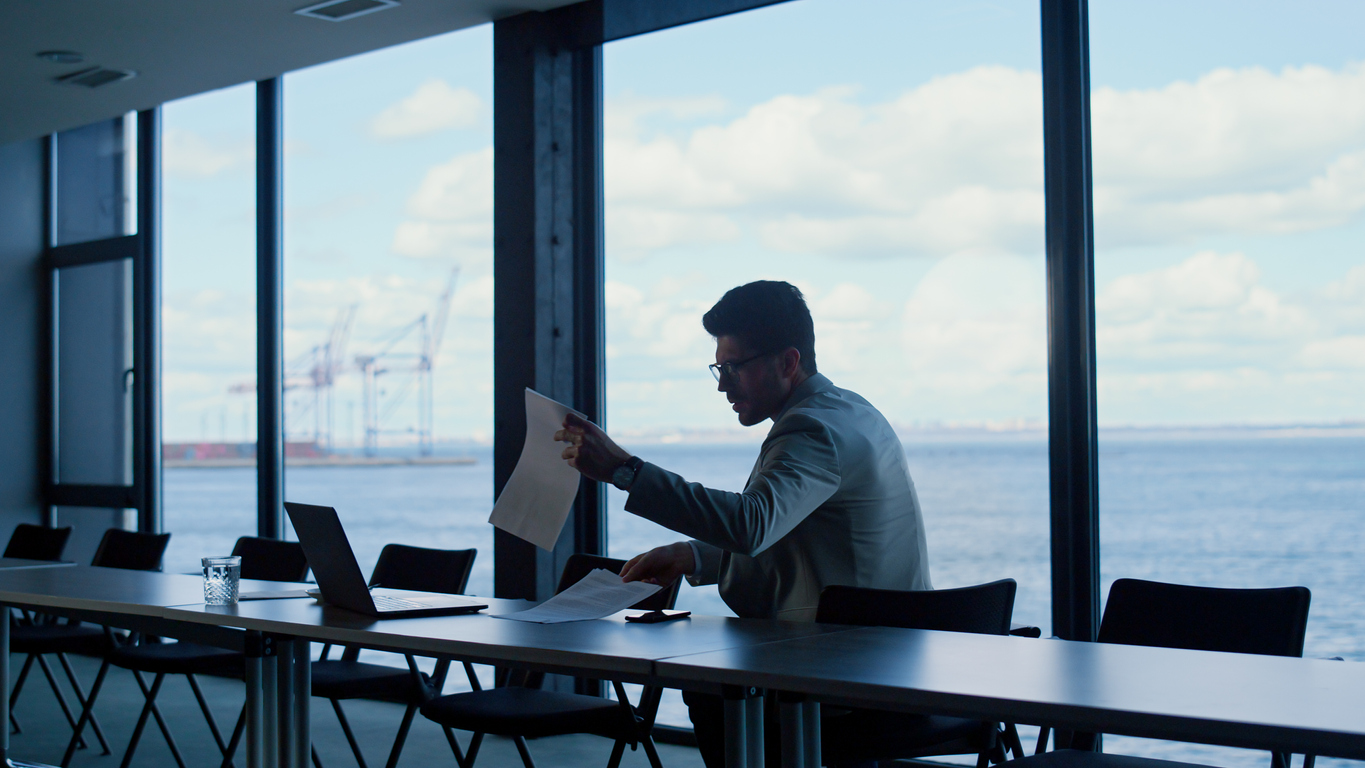 Understanding Risks For Marina Owners
October 25, 2023
Marina insurance plays a vital role in the modern marina industry, ensuring the protection of assets and investments. As marinas continue to evolve, offering new services and amenities, the need for comprehensive marina insurance programs becomes increasingly apparent.
In this discussion, we delve into the changing landscape of marinas and their services and amenities. We also explore the intricate legal and regulatory aspects involving federal maritime laws, Coast Guard security, OSHA compliance, Homeland Security, and environmental protection.
Insurance safeguards against unforeseen risks and liabilities, providing financial security and peace of mind for individuals and businesses alike.
In this context, Merrimac Marine stands out as a recognized expert in marine insurance, offering a wealth of knowledge and specialized solutions tailored to the unique needs of marina owners and operators. 
With a deep understanding of the maritime industry, Merrimac Marine is your trusted partner in navigating the complexities of marine insurance programs.
Property Coverages
Exploring various property coverages reveals the essential mechanisms for safeguarding valuable maritime assets and investments:
Real and personal property coverage

safeguards physical assets, including structures (real property) and movable items (personal property) within the marina.

Yacht dealer coverage

protects yacht dealerships, covering inventory, vessels in transit, and liability associated with sales and services.

Equipment, lifts, and tools coverage

protects machinery, lifts, and tools used for vessel maintenance and storage against damage or loss.

Boat show/exhibition coverage,

designed for boat shows and exhibitions, shields the marina's assets during special events, such as boat exhibitions, ensuring financial security.

Owned watercraft coverage

extends to watercraft owned by the marina, safeguarding them against accidents, theft, or damage.

Piers, wharves, and docks property coverage

protects against damage or loss to the marina's structures, including piers, wharves, and docks, which are often vulnerable to environmental elements.

Business income protection coverage

helps maintain income flow in case of disruptions, such as damage or loss, by covering ongoing expenses and revenue loss.
Liability Coverages
Let's delve into liability coverage, which plays a pivotal role in protecting marina owners and operators from various potential risks and legal obligations.
General liability coverage

protects against third-party claims for bodily injury or property damage on the marina premises.

Products-completed operations liability

covers liability arising from products sold or services rendered, providing protection after the product or service is complete.

Marina operator's legal liability

safeguards marina owners from liability associated with property damage or injury that occurs due to their operations.

Protection and indemnity

coverage, often for vessel owners, includes legal and medical expenses for injuries occurring aboard vessels.

Ship repairer's legal liability

covers liabilities related to damages or losses while repairing or servicing vessels.

Commercial automobile coverage

protects marina-owned vehicles, including trucks and other vehicles used for business purposes.

Pollution liability safeguards against financial losses and liabilities associated with pollution incidents, such as oil spills.
Bumbershoot coverage

extends umbrella liability coverage over primary policies, providing extra protection for marinas and vessel operations.
Employee Coverages 
Workers' compensation provides financial assistance to employees who suffer work-related injuries or illnesses, covering medical expenses and wage replacement while protecting employers from related lawsuits.
The United States Longshore and Harbor Workers Act is a federal law that grants maritime workers employed on vessels in navigable waters the right to seek compensation for injuries suffered while on the job.
Commonly known as the Jones Act, it differs from traditional workers' compensation laws by allowing eligible workers to file personal injury claims against their employers for negligence. It ultimately ensures that seamen and longshore workers can seek compensation when accidents occur during their employment in the maritime industry.
The Jones Act is a critical piece of legislation in maritime law. It offers additional legal protection for maritime workers not covered by standard workers' compensation laws.
Tailored Insurance Solutions 
As an insurance agent specializing in marina coverage, your role involves assessing marina-specific risks and tailoring insurance packages to address these unique challenges. Your ultimate goal is to demonstrate the tangible value these customized policies provide to marina owners, ensuring comprehensive protection for their investments and operations.
Collaborating with Merrimac Marine opens doors to a wealth of expertise in the maritime insurance industry. Our specialized knowledge and tailored solutions make us a trusted partner for navigating the complexities of ensuring marina operations.
About Merrimac Marine Insurance
At Merrimac Marine, we are dedicated to providing insurance for the marine industry to protect your clients' businesses and assets. For more information about our products and programs, contact our specialists today at (800) 681-1998.