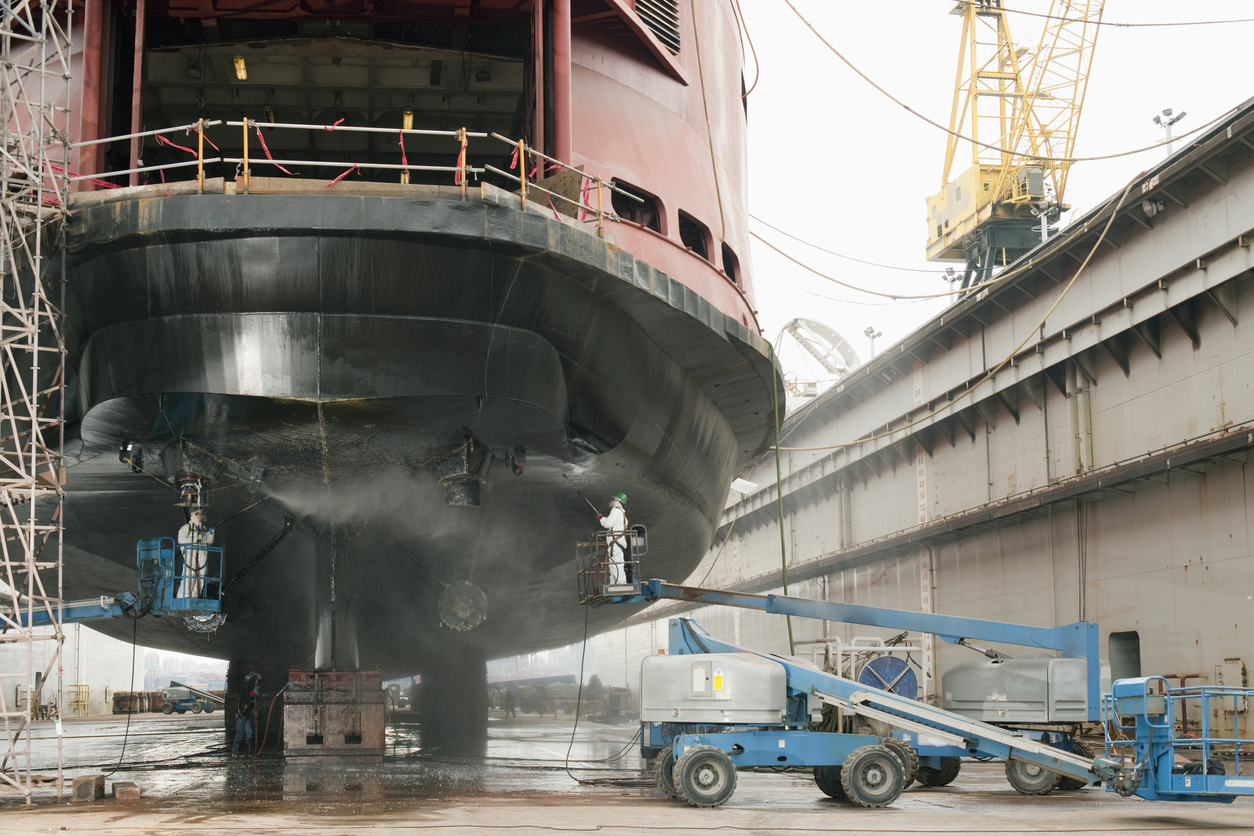 Understanding Ship Builder Risks
Commercial shipbuilding is a dynamic industry that serves the diverse needs of civilian and military applications. Sometimes known as boat builders or marine hull builders, shipbuilding operations are responsible for producing maritime vessels on time and on budget. As such, these companies face numerous risks in their operations. Ship builder risks can vary with the type of vessel being built and its intended end-user specifications. In this guide, we will explore the common risks faced by commercial boat builder companies, helping to gain a better understanding of liability protections for these critical players in the global seagoing commerce industry.
Commercial Shipyards: An Overview
According to maritime industry experts, there are over 140 active shipyards in the United States. These operations encompass 31 states, but the majority of shipbuilding activity occurs in six states with the highest concentration along the Gulf of Mexico.
Ship builders are generally divided into three major categories:
Large Commercial/Military
Small/Midsize Commercial
Large Yacht
A number of boat builders specialize in smaller vessels, including pleasure craft, fishing boats, and liveaboards. Some boat builders specialize in hull repair rather than new vessel construction, but face many of the same risks as their larger industry counterparts.
Common Ship Builder Risks
Risk exposures in the commercial shipbuilding industry begin with the vessel's construction and end only after the vessel is successfully delivered to the end user. In general, ship builders experience risks in four major areas:
Construction activities
Launching
Sea trials
Delivery
Construction may be the most risk-prone part of a ship builder's operations. With so many personnel required to construct vessels, and the equipment needed to complete shipbuilding projects, the potential for a serious incident looms large. Fires represent the largest risk during a vessel's construction; materials used in shipbuilding and the presence of flammable or hazardous chemicals used during construction increase the risk of fire. Employee injuries are another significant risk exposure, with employees being subjected to a wide range of injury types and severities as they work in potentially hazardous areas and with heavy machinery.
The vast majority of shipbuilding projects are completed without major incident. During a vessel's launch, however, the vessel and shipbuilding personnel are subjected to new risks. There have been many incidents of vessels being lost and workers injured or killed during launching operations. Launches must be carefully planned and orchestrated to minimize boat builder risks and to protect property and worker loss.
Once launched and nearing completion, vessels undergo a series of trials. From initial startup of engines and shipboard systems to more comprehensive sea trials, there is a great potential for things to go wrong. The success or failure of vessel trials depends on many factors, including the quality of the construction, the expertise of shipboard personnel, and the weather/sea conditions during the trial voyages.
Larger commercial vessels are typically delivered via water navigation, while smaller vessels may be transported to end users over the road or by rail. During delivery operations, vessels can become damaged or lost. As with vessel trials, factors like the experience of delivery personnel, the vessel's ability to withstand transport, and the weather or sea conditions during the delivery trip influence the risk exposures.
Managing Ship Builder Risks
At every step of a vessel's construction, commercial ship builders must take into account numerous factors and conditions to protect their investments. A serious employee injury, a fire, or an incident during trials or delivery can result in the damage or loss of a vessel, and may also result in expensive insurance and legal claims. Commercial boat builder's insurance is the foundation of risk management in the commercial maritime industry. This valuable insurance comes in many forms, and is designed to protect against both common and unexpected or unforeseen risks. Commercial shipbuilding companies rely on comprehensive insurance protections to protect personnel and business assets.
Insurance is only part of the risk management puzzle, however. Boat and yacht builders must carefully assess all aspects of vessel construction, eliminating common hazards during vessel building operations. They must also analyze potential boat builder risks during the other phases of a vessel's early life, including during launches, sea trials, or delivery. Finally, shipbuilders must ensure that personnel involved in vessel construction have the training necessary to avoid common risks during all phases of operations. With these areas covered, and with the valuable protection of commercial shipbuilders liability insurance, vessels of all types and sizes can continue to safely enter into the nation's seagoing inventory.
About Merrimac Marine Insurance
At Merrimac Marine, we are dedicated to providing insurance for the marine industry to protect your clients' business and assets. For more information about our products and programs, contact our specialists today at (800) 681-1998.