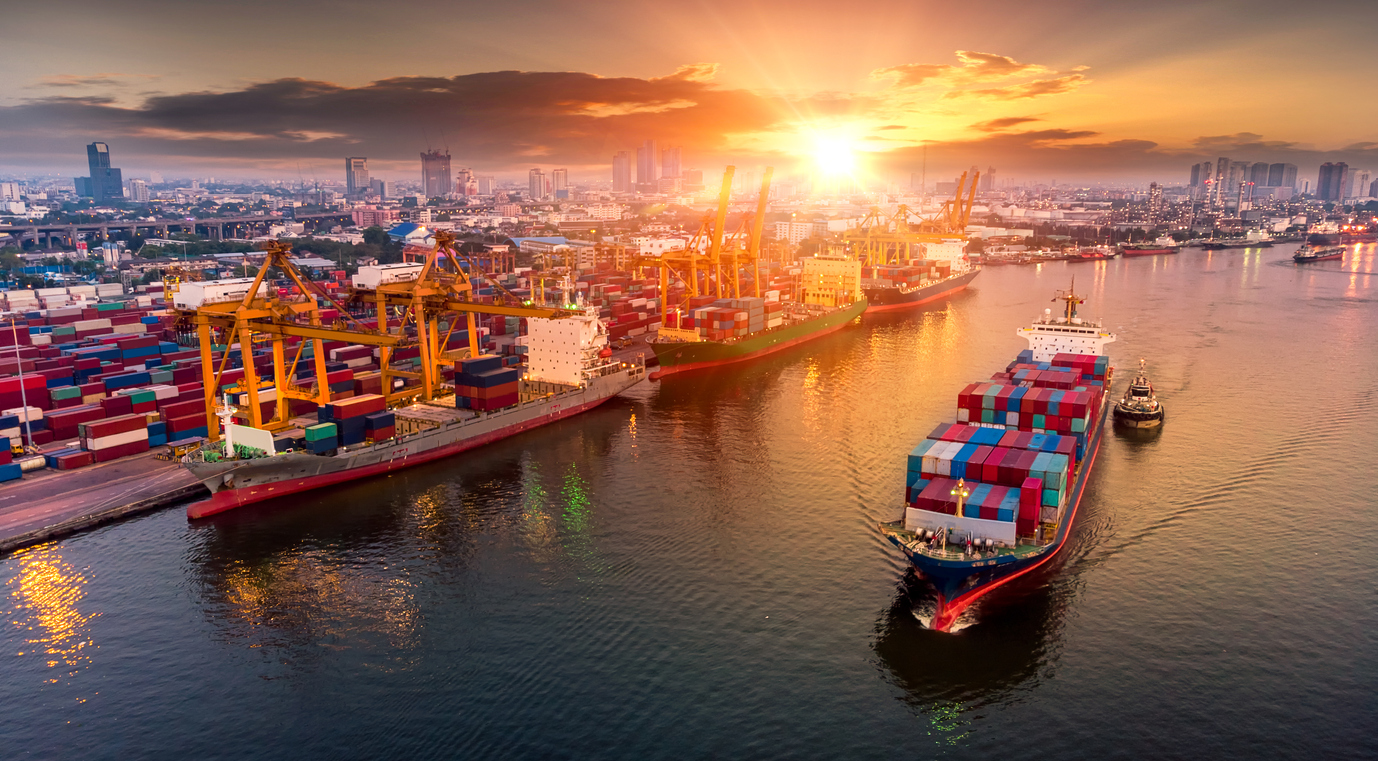 Various Risks Facing the Marine Industry
As the backbone of world commerce and as an industry consisting of thousands of vessels and facilities all over the world, the commercial marine industry faces numerous risks. Marine operations depend on risk management strategies, including commercial marine insurance, to protect assets from losses. By understanding the most critical risks facing the commercial marine industry, business owners can prepare their operations against liabilities, ensuring business continuity for one of the globe's largest economic drivers.
Risks Both Expected and Unforeseen in the Commercial Maritime Industry
The world shipping industry alone is comprised of over 50,000 vessels, with cargo ports dotting the globe. This is only one aspect of a much larger industrial sector, however; ship and vessel manufacturing, coastal refinery operations, commercial marinas and maintenance facilities, and many other businesses occupy this sector. Some of the risks this sector experiences are expected, such as the effects of storm activity or other naturally-occurring factors. Changes in regulatory standards are also expected, and while tightening regulations often increase costs, marine business owners know that regulations are part of the operating environment. Certain risk exposures, however, may be unexpected within the commercial marine industry, especially as related to the adoption of new technologies. In the following sections, we will explore both expected and unforeseen risks and how they affect the maritime sector.
Environmental Risk Exposures in Commercial Marine Operations
Ships transport approximately 90% of the world's goods each year, and as such have had a major impact on environments around the world. To counter some of the negative impacts, particularly in harmful sulfur oxide and greenhouse gas emissions, the International Maritime Organization (IMO) imposed strict fuel regulations that went into effect on January 1, 2020. Ships are now required to use low-sulfur bunker (fuel) oil. While the environmental benefits are great, the shipping industry experienced new risk exposures, especially in higher fuel costs and inconsistent fuel supply chains. Environmental regulations continue to tighten in the global shipping industry, and smart business owners are monitoring changes to manage any potential risks that may develop.
Economic Risks Facing Shipping Companies
Competition is always good for improving business efficiency regardless of industry. With competition, however, comes certain risks, particularly in the economic realm. Dominant shipping companies in Europe, China, and the United States are facing increased competition from emerging global shipping hubs and operators, particularly from Eastern European and Southeast Asian countries. The concept of trade protectionism has further complicated the global shipping industry. With growing trade wars between the United States and China, tariffs imposed on goods from Europe, China, and the Americas, and strict regulations on international trade, shippers face ever-mounting economic risks.
As new sea routes are being opened in the Arctic region, competition will also increase. For example, the Northern Sea route from Russia's Kara Sea to the Bering Strait has seen significant cargo volume growth in the past three years, and is expected to expand to 75 million tons by the year 2025. To remain successful, shippers will have to carefully balance the risks associated with new trade routes against the potential cost benefits these routes present.
Cyber Risks: An Emerging Issue for Shippers
Computer systems have revolutionized every aspect of the business world. In global shipping operations, companies rely on computer networks for a wide range of tasks, including ship navigation and tracking, communication, and port operations. New automation technologies, including autonomous or semi-autonomous cargo ships, are being explored by the industry. These technologies promise to reduce accidents, improve efficiency, and save money. It is important to remember that as new technologies are adopted, they often come with new and unexpected risk exposures.
While shipping companies have been aware of the potential risks associated with cyber criminals accessing company networks for years, several highly-publicized incidents have reinforced the need for cyber liability protections. The world's largest container shipping company, Moller-Maersk, was hit with a ransomware attack that cost the company as much as $300 million and forced a two-week shutdown of a major cargo terminal at the bustling Port of Los Angeles. Another attack, this time at the Port of Antwerp in the Netherlands, was caused by criminals accessing port management computer systems. For two years, a Dutch criminal gang was able to hijack thousands of tons of cargo before authorities caught wind of the scheme. Whenever critical computer systems are used to manage businesses, cyber protections in the form of cyber liability insurance and robust information technology (IT) practices are a must.
Risks are an inherent part of the global shipping industry. With an understanding of these risks, companies can protect themselves, utilizing risk management systems that include comprehensive commercial marine insurance programs. By doing so, they can continue to achieve success in the world's most vital industrial sector.
About Merrimac Marine Insurance
At Merrimac Marine, we are dedicated to providing insurance for the marine industry to protect your clients' business and assets. For more information about our products and programs, contact our specialists today at (800) 681-1998.