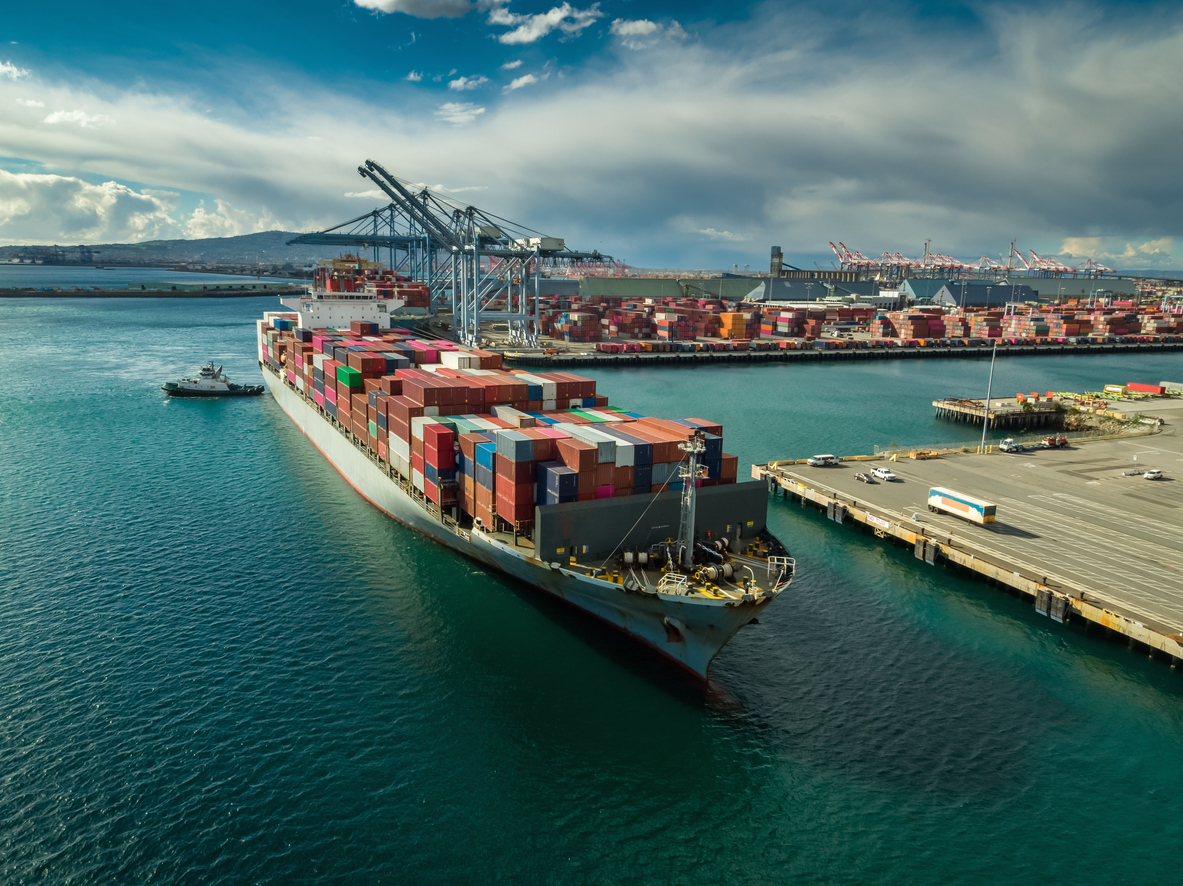 What Are The Various Types of Cargo Ships?
The commercial shipping industry is a complex and dynamic sector, with many different types of vessels and facilities working together to support global shipping interests. Commercial shippers are responsible for moving millions of tons of cargo each year. International shipping companies are an important economic driver for the global economy, and as such face several risk factors in shipping. For insurance agents it can be useful to understand not only these risk factors, but to have basic familiarity with the types and purposes of commercial cargo ships.
What is Global Shipping?
Within the broader commercial maritime industry is a sector known as global shipping. In simple terms, global shipping is the system by which goods are transported from manufacturing and processing centers to cargo ports and eventually to retail locations. Global shipping services are responsible for millions of tons of cargo. The United Nations Conference on Trade and Development (UNCTAD) monitors maritime transport indicators and uses a unit of measurement known as a twenty foot equivalent unit (TEU) which represents a standardized cargo container. In 2018 alone, 793 million TEUs of containers were handled in cargo ports around the world. Ports in the developing countries in Asia and Oceania were responsible for over 60% of this total, handling 485 million TEUs alone.
Commercial Shipping Vessels: An Overview
Many people are familiar with container ships, those oceangoing vessels stacked with cargo containers. This is a very common type of cargo ship, but is only one of many different vessels to be found in the commercial shipping industry. In fact, container ships are divided into several classes, and are only some of the estimated 50,000 merchant ships currently operating. The largest such container ship in operation is the Orient Overseas Container Line (OOCL) Hong Kong, which can handle over 21000 TEU in one load. The OOCL Hong Kong is also the largest container ship ever built.
There are far more than container ships in the commercial fleet, however. Common vessel types include:
Bulk vessels, which include ships designed for dry cargos like ores, coal, and agricultural products.
Break bulk vessels for general cargo, including items that do not readily fit into cargo containers.
Reefers, a nickname for "refrigerated vessels", which carry temperature-controlled cargo.
Tankers, commonly used to transport liquid cargo including crude/fuel oil, liquefied natural gas, and chemicals.
Roll-on/roll-off vessels, colloquially known as ro-ros, which are designed to load and unload cargo via loading ramps. These vessels typically haul vehicles, including passenger cars and truck trailers.
Multi-purpose vessels, which are equipped to move different cargo types simultaneously. These versatile ships remain some of the most popular cargo options for international shipping companies.
It is important to note that although there are common vessel types, there is a wide range of specializations and varieties within each category, including ships designed for very specific loads. The commercial shipping industry depends on these and several other less-common vessel types to facilitate cargo deliveries around the world.
Risk Factors in Shipping
Commercial shippers face many risks in their daily operations, including many that are centered on sea and weather conditions. Myriad other risk exposures are known to the industry – everything from vessel collisions to maritime worker injuries can create expensive insurance claims. Insurance agents who handle commercial maritime accounts should be familiar with vessel-specific risk factors as well. Risks to consider include:
Container ships have been known to lose individual containers at sea, or may face more extensive cargo damages or losses in heavy seas.
Tankers and liquid cargo vessels may experience leaks or ruptures, resulting in the loss of cargo but also environmental damage and the costs associated with pollution mitigation/cleanup.
Shifting cargo, especially in heavy seas or in storms, may lead to significant damage of cargo, loss of cargo, or damage/loss of ships themselves.
Reefers that experience failures within the refrigeration/cooling systems may lose part or all of temperature-sensitive cargo, resulting in expensive claims.
With the right types and coverages of commercial marine insurance, international shipping companies can manage these common and unforeseen risks. Protecting ships and cargo with specialized insurance policies allows shippers to continue delivering goods to every corner of the globe efficiently and cost-effectively.
About Merrimac Marine Insurance
At Merrimac Marine, we are dedicated to providing insurance for the marine industry to protect your clients' business and assets. For more information about our products and programs, contact our specialists today at (800) 681-1998.