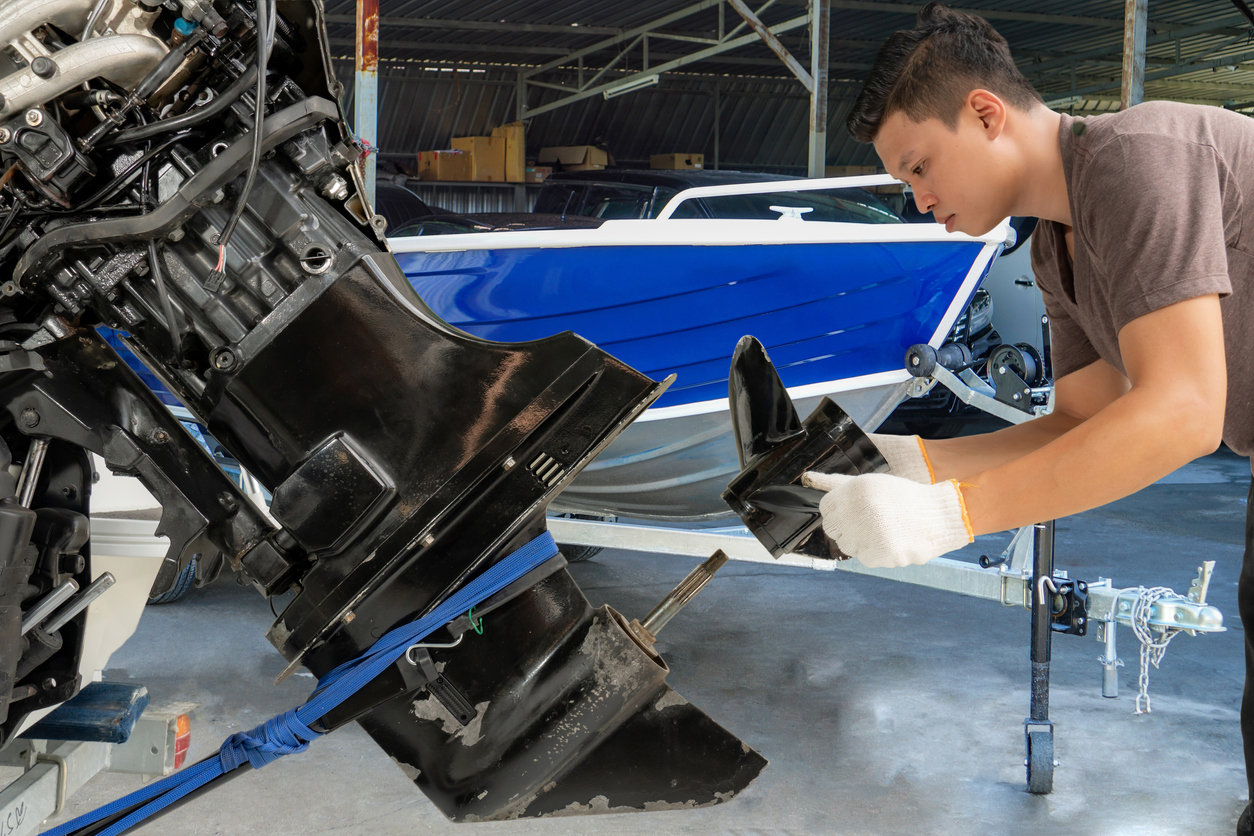 What is a marine repairer, and what do they do to help preserve a boat? Experienced boat owners know the importance of getting the appropriate insurance against common risk factors. Water vessels are often vulnerable to damage due to how people operate them. It is why responsible boaters include marine repairers insurance in their list of insurance options.
But what is a marine repairer, and what do they do? How can they help reduce loss, damage, and other risk exposures commonly faced by boat owners? Just as importantly, how does one choose a marine repairer?
What is a Marine Repairer?
Marine repairers are known by many names, including "boat mechanics" and "watercraft technicians." These terms generally refer to professionals that keep water vessels running reliably by performing repairs. They make modifications while installing equipment and accessories to improve the boat's performance. Additionally, it can enhance the boating experience for the user.
Marine repairers may work for marinas, government and law enforcement agencies, private corporations, or local businesses. They may also offer their services to individuals and hobbyists or leisure groups. 
Typical Roles of a Marine Repairer
Marine repairers usually perform repair or routine maintenance on sea craft and various types of water vessels. They may also modify entire boats or specific components. It includes installing equipment and accessories that enhance the ship's performance. In addition to that, it can give the boat owners a more rewarding experience.
But marine repairers may also perform specific roles depending on the need or agreement with the owner. For instance, they may work for a marina full time, maintaining the vessels and performing repairs as needed. They may also assess ships to determine their seaworthiness and get seacraft ready for long trips. Then, they prepare boats, getting them for long-term storage.
Whatever tasks marine repairers perform, they serve the primary function of ensuring that the ship is functioning correctly. They are often solely responsible for the upkeep and maintenance of vessels. However, they may sometimes work as part of a team or crew hired to care for a fleet of ships.
Why Your Clients Need a Marine Repairer
Most longtime boaters have enough experience to perform minor repairs and routine maintenance. But some may not have the capability and don't want to take the time. Additionally, they have no interest in caring for their boats. These reasons are why many boat owners choose to pay someone to do the job for them.  
Most marine repairers also have extensive experience in the industry. Also, they can perform repair and maintenance work well beyond the capabilities of even longtime boating aficionados. Furthermore, they have the tools and equipment necessary to keep boats in good condition.
Some owners may argue that their boats never need repair. Even the most reliable and highest-priced vessels need care and maintenance to ensure their optimal condition. Boat owners can deliver routine inspections and maintenance. Additionally, they can spot damaged and faulty components early on. Subsequently, boat owners can make necessary adjustments before the problem worsens. If they do not, it costs even more time and money and possibly endangers lives.
Hiring a marine repairer is even more critical with more modern vessels. Some of these vessels have complex mechanisms and electrical components. Even routine tasks such as checking oil levels and removing propellers can be very complicated, requiring special tools and specialized training. Unless the owner has the skills and knowledge to do these things, hiring a marine repairer is often more feasible.
How to Find a Competent Marine Repairer
Hiring a marine repairer is pretty much like hiring any other specialist. Experience and technical knowledge are a must. A marine repairer who has experience with the same or similar vessel would be a good fit. 
Competence and professionalism are other key attributes. It is best to go with a marine repairer with a clean and well-organized workplace. They should have the necessary tools, equipment, skills, and knowledge.
The best marine repairers have training and education beyond that of other repair personnel. It takes many years of training to achieve certification as a master technician. However, they earn the certificate after passing several challenging tests. 
An excellent marine repairer can be an essential addition to any marina workforce and valuable for private boat owners. If your clients keep their vessels in optimum condition, access to an excellent marine repairer is vital.
About Merrimac Marine Insurance
At Merrimac Marine, we are dedicated to providing insurance for the marine industry to protect your clients' business and assets. For more information about our products and programs, contact our specialists today at (800) 681-1998.