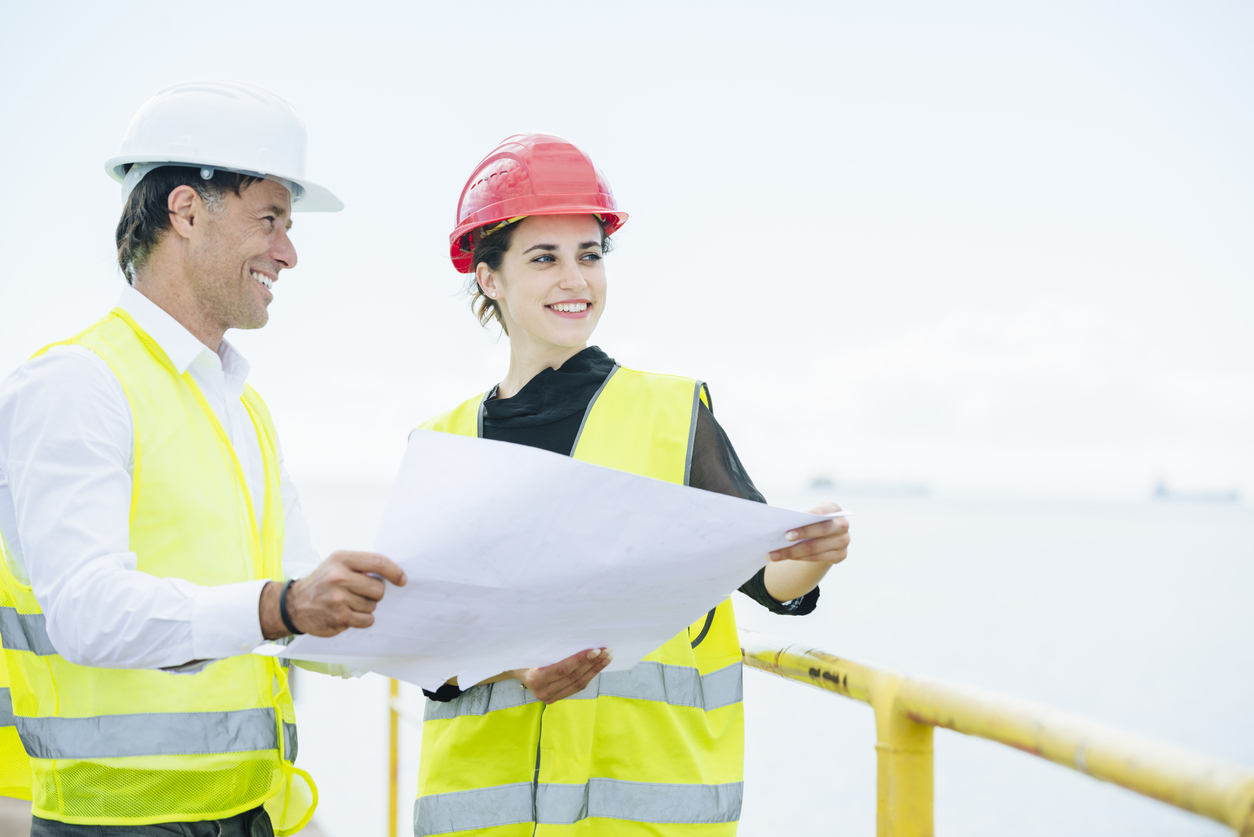 If your clients have marine surveyor insurance, they have likely worked with a marine surveyor in the past. These professionals are tasked with performing regular ship inspections and play a crucial role in ensuring the healthy state of sea craft and the entire industry.
Here we take a look at what marine surveyors are and what purpose they serve in the maritime industry.
What are the typical duties of a marine surveyor?
Marine surveyors typically inspect different water vessels, from relatively small pleasure craft to huge tankers measuring 200 meters or more. They generally ensure the proper function of these ships and the appropriate disbursement of necessary duties by ship personnel.
In terms of actual functions, marine surveyors primarily conduct thorough surveys of the ships they service. They are usually tasked with performing a complete analysis and inspection of a vessel to determine its seaworthiness before it is delivered. Owners, therefore, know that they are getting a ship in optimum condition.
Marine surveyors may also inspect seacraft at various stages of its life. Annual surveys may be conducted to ensure the entire vessel's optimal working condition, and periodic inspections are done on specific parts of the ship. Boats are also often subjected to a thorough inspection before they are registered.
In some cases, marine surveyors may be tasked with inspecting boat equipment and machinery to ensure they are working properly. Among the most crucial components subjected to periodic inspections are communications and navigation systems and boat engines.
Marine surveyors are also often responsible for checking emergency and safety equipment to ensure proper operation in real-world situations. In these instances, surveyors will have to be physically present while the tests are conducted. They may also be required to submit reports or ensure that any reports produced conform to industry standards.
What are the qualifications to become a marine surveyor?
Like all specialists, marine surveyors need extensive training and qualifications to become accredited professionals. They need to learn many skills to achieve certification, which is an essential part of being a successful surveyor. Extensive practical experience is also crucial to gaining the necessary skills and technical knowledge.
Surveyors applying for jobs on container ships should have experience working onboard a similar vessel or a port terminal. This often serves as the certification required by prospective clients.
Some aspiring marine surveyors may still be accepted in a specific domain even if they don't have relevant experience. In most such cases, they can be certified by a third-party via a training course. Certification courses are conducted by organizations such as Lloyd's Register, Maritime Training Academy, and Det Norske Veritas Germanischer Lloyd.
On the other hand, there are relatively few options for applicants that wish to gain certification specific to marine surveying. This is because the job typically requires extensive practical experience rather than classroom instruction. Applicants are more likely to be accepted if they possess certain essential qualities and have a good track record in the industry.
Some of the skills that employers look for in a marine surveyor are:
Excellent communication skills
Confidence
Ability to write detailed and concise reports
Adherence to industry standards
Prior experience in a relevant field
Training under an experienced surveyor
How much do marine surveyors earn?
As you might expect from the training and responsibilities of marine surveyors, the job can be quite a lucrative one with a correspondingly high salary. Because of the reliance on their skills and capabilities and responsibility for entire industries and livelihoods, they often enjoy the generous compensation and perks that come with such a crucial job.
In the United States, marine surveyors typically earn from $60,426 to $81,974, with salaries averaging about $70,089. Of course, the actual amount depends on various factors, such as the size of the ship, location, expenses, and travel costs.
Many marine surveyors work on a commission rather than a salary basis, which means they get paid per survey. With such arrangements, the above factors will also apply, along with the individual's professional background and reputation.
The most successful and in-demand marine surveyors have extensive long-term relationships with shipping companies and fleet owners. Their years in the industry enable them to build a substantial client base, with longtime customers referring them to other ship owners and shipping firms. Most are also part of established marine surveying organizations or belong to a large network of marine surveyors and other professionals in related fields.
Conclusion
Being a marine surveyor is a rewarding job that pays off in more ways than one. Apart from the generous perks and financial compensation, successful professionals can look forward to a challenging and rewarding career with many prospects for advancement and lifelong employment opportunities.
About Merrimac Marine Insurance
At Merrimac Marine, we are dedicated to providing insurance for the marine industry to protect your clients' business and assets. For more information about our products and programs, contact our specialists today at (800) 681-1998.