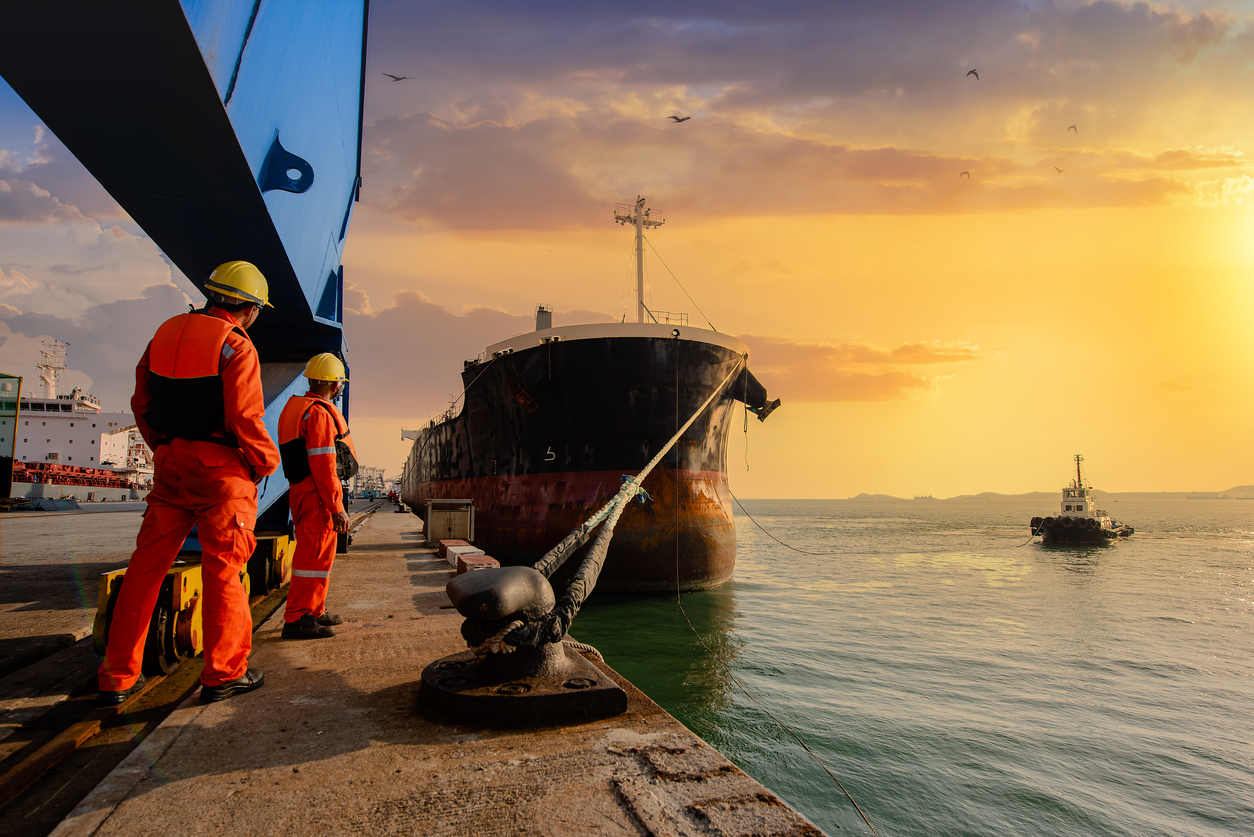 What is the LHWCA Act?
In the United States, employees injured or made ill on the job are covered by workers' compensation insurance policies. This insurance provides financial support for medical expenses and lost wages resulting from workplace-related injuries and illnesses. Most employers are required by law to obtain this valuable insurance protection; however, not all employees enjoy the benefits of workers' comp. In the maritime industry, different protections outside of traditional workers' comp apply. In particular, certain classes of commercial marine workers are protected by the Longshore and Harbor Workers' Compensation Act (LHWCA), administered by the U.S. Department of Labor's Division of Longshore and Harbor Workers' Compensation. In this guide, we will explore the Act and how it provides valuable benefits to maritime workers injured in the workplace.
Background of the Longshore and Harbor Workers' Compensation Act
Known as the LHWCA or the Longshore Act, the Longshore and Harbor Workers Compensation Act was first enacted in 1927. Its purpose is to provide certain classes of maritime workers with benefits if those workers become injured in the course of their work duties.
To understand maritime workers' compensation, it is important to note that there are protections for two major classes of employees, seamen and any other workers who perform work duties on or near the water. Seamen are protected via the Jones Act, a portion of the more comprehensive Merchant Marine Act of 1920. Seamen are defined as those workers who work aboard navigable vessels; in other words, crewmen and officers of vessels. Other workers, however, receive benefits from the LHWCA, and include workers defined as:
Longshoremen
Ship breakers
Ship repairers
Stevedores
Harbor construction workers
Dock workers
Ship builders
Certain non-maritime workers
To be eligible for benefits, workers must have received their injuries on or near the navigable waters of the United States, such as on ships as well as on docks, piers, wharves, and cargo terminals.
What is the Coverage under the LHWCA?
The Longshore and Harbor Workers' Compensation Act's benefits are calculated based on two factors: the loss of wages of an injured maritime worker, and the injured worker's after-injury earning potential. In general, the LHWCA offers about 66% of the wages of the injured worker. Unlike many land-based workers' compensation programs administered on the state or federal levels, the LHWCA offers enhanced protection in the form of coverage for permanent partial disability.
How Do Maritime Workers File LHWCA Claims?
The LHWCA is administered by the U.S. Department of Labor's Division of Longshore and Harbor Workers' Compensation (DLHWC). The Department of Labor also has an organization called the Office of Workers' Compensation Programs (OWCP), which is tasked with oversight and administration of benefits for the LHWCA and its extensions. The DLHWC is part of the OWCP.
Maritime workers injured on the job must file an injury claim through one of the three OWCP districts:
Eastern District – with offices in Boston, Massachusetts; New York; and Norfolk, Virginia
Southern District – with offices in Jacksonville, Florida; New Orleans, Louisiana; and Houston, Texas
Western District – with offices in Long Beach, California; San Francisco, California; and Seattle, Washington
Before filing a claim with the OWCP, the injured employee must first file a Notice of Injury with the employer. The employer is ultimately responsible for providing medical, lost wage, and disability benefits. Injured workers have a limited time with which to file claims.
Protecting Maritime Businesses Against Liabilities
Business owners in the maritime industry face many risks in their daily operations. Protecting against those risks is paramount in maintaining business continuity. Business owners have a duty to provide safe workplaces for their employees. While the Jones Act and LHWCA provide great protection for maritime workers injured on the job, business owners must carefully evaluate specific insurance needs and available protections. Simply failing to obtain policies can cause businesses to face steep regulatory penalties, not to mention legal claims. It is imperative that maritime business owners speak to a qualified LHWCA/Jones Act insurer to identify and fill gaps in coverage.
About Merrimac Marine Insurance
At Merrimac Marine, we are dedicated to providing insurance for the marine industry to protect your clients' business and assets. For more information about our products and programs, contact our specialists today at (800) 681-1998.