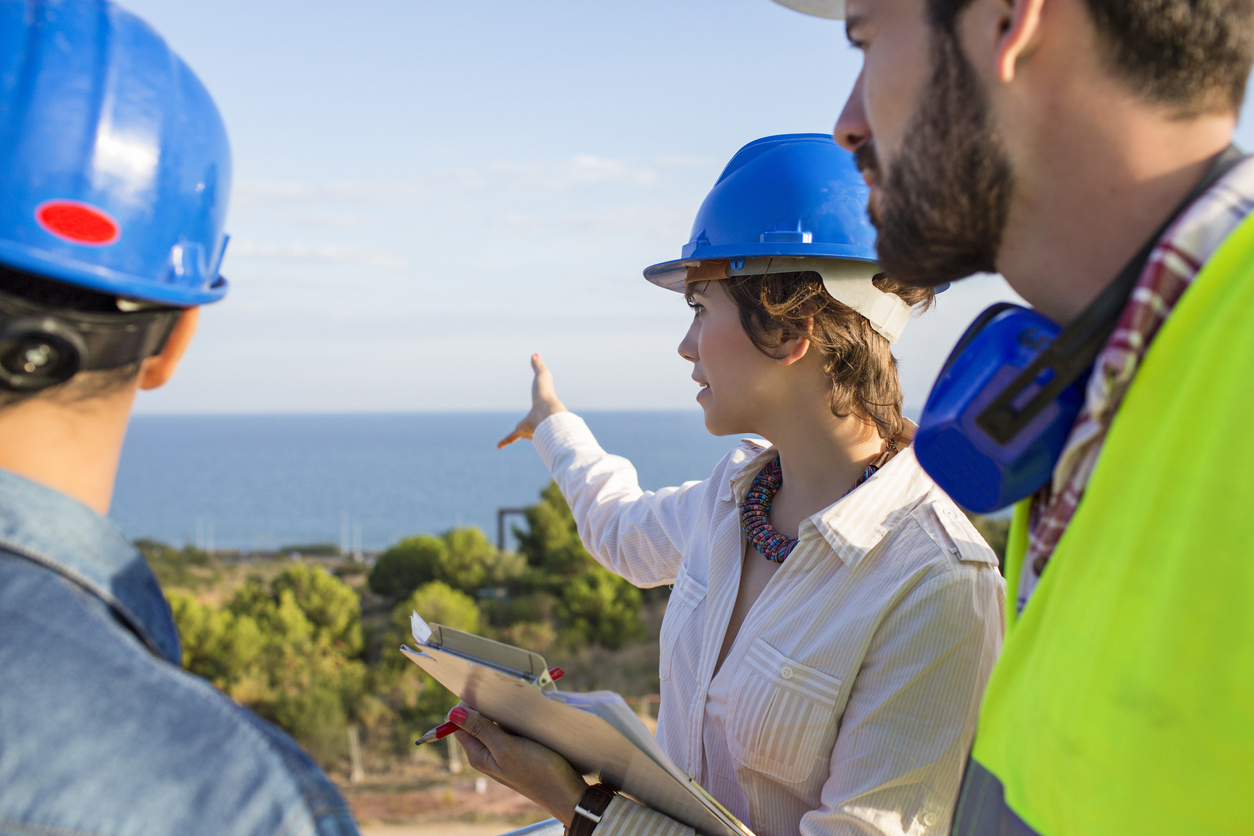 What is a Marine Surveyor?
In the shipbuilding industry, shipyards and their workers take great pains to ensure vessels are built to specifications and are seaworthy. Throughout the shipbuilding process, regular inspections are made. Failure at any point during layup and inspection of vessels can result in costly delays, not to mention regulatory fines. As a means of protecting the shipyards' interests, shipbuilders often utilize the services of a marine surveyor. These highly-trained and highly-qualified professionals are tasked with determining whether a vessel meets applicable standards; in fact, much of the success or failure of a vessel rides on the surveyor's scrutiny. Insurance for marine surveyors protects these professionals from the risk exposures inherent to their role. In this guide, we will explore this fascinating profession and touch on the need for specialized insurance for marine surveyors to manage liabilities.
The Role of the Marine Surveyor
Considered one of the most prestigious vocations in the commercial shipbuilding industry, the marine surveyor plays a vital role – a role that is poorly-understood outside of the shipping sector. In simple terms, a marine surveyor is the individual who verifies vessels are meeting all standards as laid out in the building contract as well as ensuring the vessel is seaworthy prior to launch. Marine surveyors are also used by insurance firms to perform vessel assessments prior to legal arbitration or similar legal claims. Many worldwide regulatory organizations require vessels to meet national and international maritime standards prior to registration. Again, marine surveyors are called upon to lend their technical expertise for this purpose.
What are the Marine Surveyor's Responsibilities?
The marine surveyor profession demands the highest level of technical understanding and maritime experience. These qualified professionals are able to inspect any type or size of ship, from smaller pleasure craft to supertankers and cargo haulers. Marine surveyors may be called upon for routine inspections during ship construction or registration, but their duties do not end there. A marine surveyor may also:
Perform annual stem-to-stern surveys of ships to gauge vessel performance.
Perform interim surveys on specific portions or aspects of a given vessel.
Perform equipment and machinery assessments, including navigation, propulsion, and communications, to ensure proper working order.
Survey emergency systems tests to ensure that vessels meet safety standards.
Verifying vessel load regulations and limits, including load line assignments and weight distribution of machinery, equipment, and cargo.
One other area that may need the specialized services of a marine surveyor is whenever a maritime accident occurs. Surveyors ascertain the damage incurred by a collision; in vessels that have been submerged, surveyors may need to determine whether the vessel can be salvaged safely. Because accident investigations and subsequent reporting or testimony represent serious risk exposures, insurance for marine surveyors during these operations is critical.
Are There Different Types of Marine Surveyors?
As seen above, a marine surveyor may be called upon for a variety of surveys and vessel assessments. This diverse set of responsibilities necessitates specialization within the field, and as a result, there are several different types of professional marine surveyor. Surveyor types include:
Yacht and small craft surveyors.
Insurance and warranty surveyors.
Government surveyors for registration purposes.
Classification surveyors representing classification societies like Bureau Veritas, Indian Register of Shipping, and Lloyd's Register.
Cargo surveyors, especially for high-value cargo or for cargo prone to contamination or infection risks.
What is the Training and Certification of a Marine Surveyor?
There is no specific requirement for education of a marine surveyor; in other words, this profession does not require an undergraduate degree. It does, however, require specialized training and coursework to obtain certification. One primary educator is the Maritime Training Academy.  Once basic coursework is completed, the prospective surveyor must also complete certification. This may require additional classes or educational seminars as well as apprenticeships under a certified marine surveyor. Certifying bodies include:
Society of Accredited Marine Surveyors
National Association of Marine Surveyors
International Institute of Marine Surveying
Lloyd's Maritime Academy
On the job training prior to becoming a marine surveyor is also valid. Many surveyors began their careers working aboard or near vessels, such as on cargo ships or in port or cargo facilities. Together, the combination of experience, education, and certification prepare marine surveyors for the rigors of their profession.
The Role of Insurance for Marine Surveyors
In many professional industries, errors & omissions (E&O) and professional liability insurance policies are designed to protect the personal assets of professionals against legal claims. Insurance coverage is sometimes referred to as property & casualty insurance. In the maritime industry, insurance for marine surveyors plays a very similar role. Marine surveyors are often independent, owning their own firms and employing others. Because of this, comprehensive insurance protections are a must.
Insurance for marine surveyors typically provides coverage for:
A survey firm's assets
The surveyor's personal assets
Professional and general liability protection
Property coverage for business assets
Employee protection
Much rides upon the assessments and evaluations performed by marine surveyors. The potential for errors & omissions or professional liability exposures loom large over this profession. With insurance for marine surveyors, these qualified professionals can continue to perform their crucial role in the commercial maritime and shipbuilding industries.
About Merrimac Marine Insurance
At Merrimac Marine, we are dedicated to providing insurance for the marine industry to protect your clients' business and assets. For more information about our products and programs, contact our specialists today at (800) 681-1998.