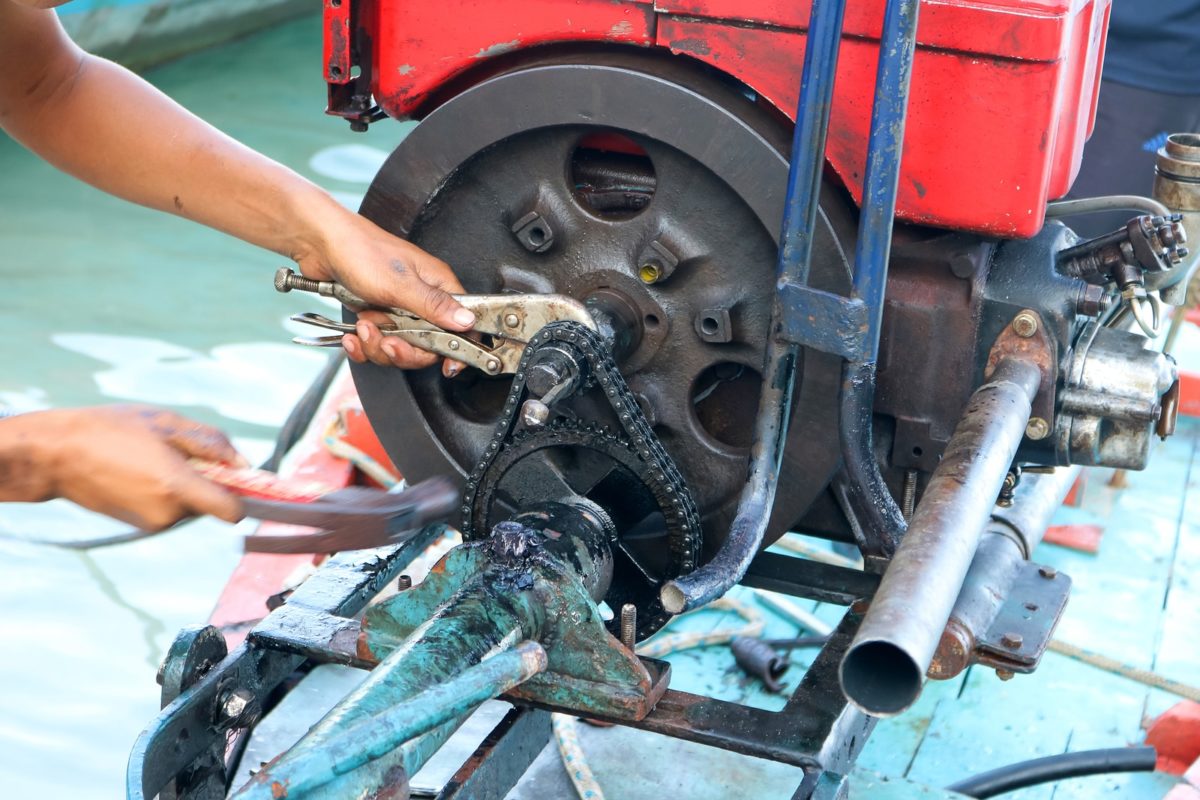 Why Marine Repairers Need Professional Liability Insurance
According to trends from IBIS World, the boat dealership and repair industry has increased in revenue over the past five years, making $20 billion annually worldwide. This industry is booming, and this is the time to make sure it's properly protected. There's 116,611 businesses and 153,107 employed—IBIS World found—and while the industry has fluctuated, it's clear that it's not going anywhere anytime soon.
Each business needs insurance to take care of their assets, and for marine repairers, professional liability insurance is necessary to protect against claims of loss due to professional services. Any insurance agent needs to push this type of insurance. Without insurance, your client is going to spend a lot of money, and by paying a simple premium, this hazard can go away. Here's a closer look at why marine repairers need professional liability insurance.
Why Insurance is Needed
A marine repairer's work depends on their skill and craftsmanship, which is something that should be protected. The work varies: repairing or servicing engines to carpentry work on a boat, or bridge and dock repair, the list goes on. It's a highly specialized area where many things can go wrong. That's why having insurance is such a necessity in this line of work. Without insurance, things can go wrong fast. Your clients are looking at lawsuits, court costs, attorney fees and potential for judgement. But it's not just about the loss of money. If a judgement falls on your client, their entire business is going to come to a grinding halt. The whole core of the operation could be negatively affected.
Experience is Key
Merrimac Marine knows exactly what a marine repairer needs to be properly covered in the industry. Through structuring coverage, policy wording and loss control, each insurance agent will address your client's exposures and meet their needs. By waving through negotiations, Merrimac Marine can find the right premium to fit your client's needs. Merrimac Marine provides professional liability coverage for a wide range of work, including:
Marine repair

Dry dock work

Marine railway

Carpentry

Mobile work including canvas, sail & rigging work

Electronics & electrical repair

Engine maintenance & repair

Winterization
Insuring marine repairers is a must. When Hurricane Sandy hit, many artisans were called upon all over the country to help communities rebuild their boats, docks and marinas as a whole. Boat repairers are the backbone of the boating industry. Merrimac Marine knows how to keep your client's business happy, afloat and thriving for many years to come.
About Merrimac Marine Insurance
At Merrimac Marine, we are dedicated to providing insurance for the marine industry to protect your clients' business and assets. For more information about our products and programs, contact our specialists today at (800) 681-1998.