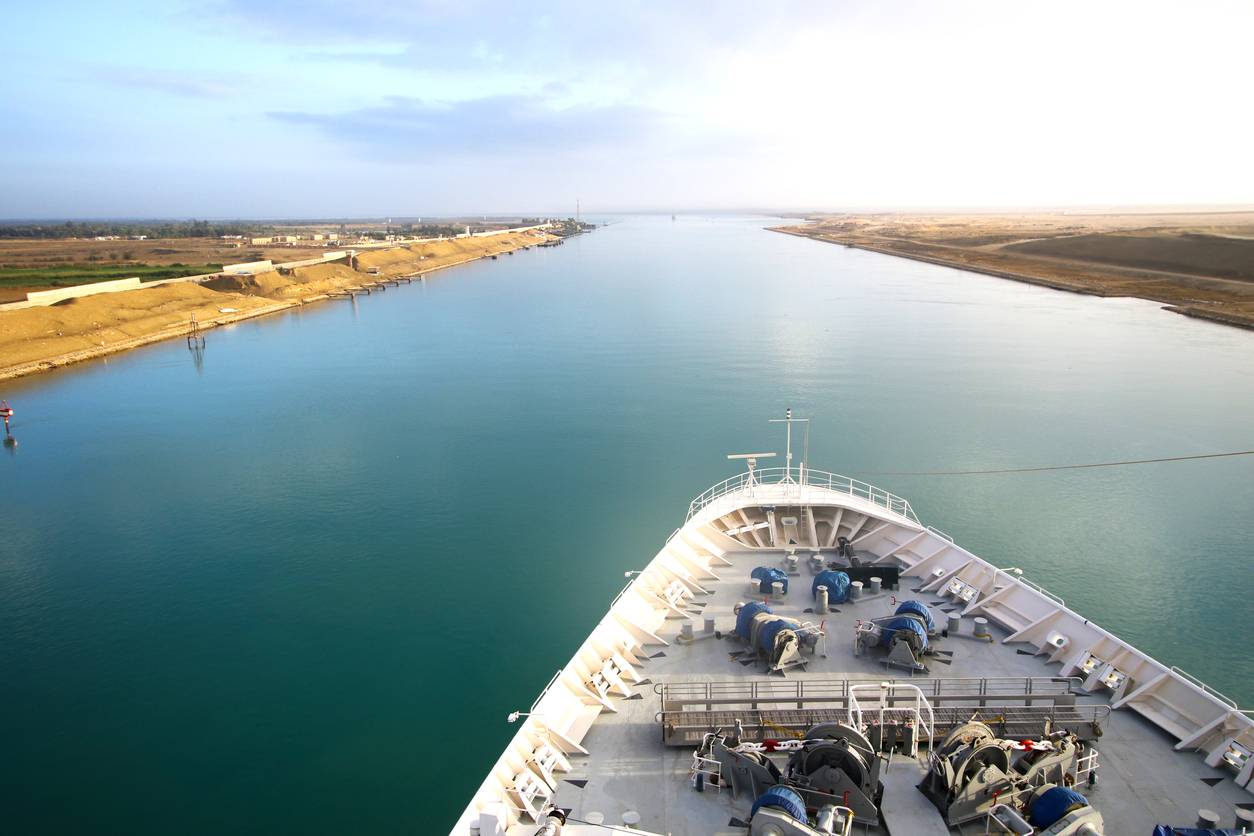 World Commerce Resumes After Ship Freed from Suez Canal
After a ship blocking the vital Suez Canal in Egypt for six days was freed, world commerce took a sigh of relief. The incident, straining the most robust commercial marine insurance policies, led to significant delays in transporting goods around the world and resulted in billions of dollars in losses for the shipping industry. The role of insurance in protecting shipping interests was put into sharp relief by the incident. Now, shippers are addressing the risks associated with supply chain interruptions as they recover from the ship grounding that nearly devastated entire industries.
The Suez Canal Incident
On March 23, 2021, the Ever Given, a 1300-foot container vessel owned by Japanese shipowner Shoei Kisen Kaisha and operated by Taiwanese transport company Evergreen Marine, ran aground in the Suez Canal. Windstorms and human error may be to blame for the incident, which crippled one of the most important ship channels in the world. Almost immediately, ships began to queue in the region as they waited for the Ever Given to be freed. By March 28, nearly 400 ships were at anchor in the vicinity of Great Bitter Lake in Egypt and in the Red Sea as they waited for the Canal obstruction to be removed. Hundreds of other ships were diverted to other trade routes, including the treacherous and costly journey around Africa's Cape of Good Hope. Ships diverted toward Africa expected tens of thousands of additional expenses in fuel costs alone, delays of 10 or more days, and increased risk of piracy off the west coast of the African continent.
Opened in 1869, the Suez Canal offers vessels a direct route between the North Atlantic and Indian oceans by allowing transit into the Mediterranean Sea. Ships from all over the world rely on smooth passage through the Canal, which hosts nearly 19000 vessels each year, or about 50 per day. The grounding of the Ever Given resulted in steep financial losses estimated at $400 million per hour, or about $9.5 billion per day. Faced with these losses, the value of commercial marine insurance policies was made even more apparent to commercial shipping interests around the globe.
Vessel Freed After Six Days
With world commerce at risk of significant losses, Egypt and other countries scrambled to find a solution. Early efforts to float the ship or to drag it from the mud proved fruitless. Because Egypt did not possess nearby equipment necessary to unload the ship – one of the largest operating container vessels in the world at 20,000 TEU – options were limited. Eventually, a multinational team of ship salvage companies, dredging firms, and tugboats working around the clock finally freed the Ever Given on March 29. Once the ship had been cleared, traffic was able to resume relatively quickly, putting an end to a near-total meltdown of world commerce. Although freed, the Ever Given and its operators and owners face scrutiny from Egyptian officials, with penalties for causing the incident potentially reaching $300 million or more.
Takeaways from the Suez Canal Incident
Shipping industry analysts pored over the factors leading to and following the ship grounding in the Suez Canal. From this analysis, lessons learned from the incident can help shipping companies manage their risks. Takeaways from the Suez Canal grounding include:
World commerce is dependent on efficient and uninterrupted shipping.
Supply chains, no matter how robust they can appear, are incredibly fragile if transportation of vital components is halted or delayed.
Commercial marine insurance is more important than ever, protecting shippers from losses associated with ship groundings, shipping delays, contractual breaches, and many more operational risks.
By protecting their interests with comprehensive commercial marine insurance, shipping companies can continue to perform their essential role in world commerce while managing the risks inherent in global transportation.
About Merrimac Marine Insurance
At Merrimac Marine, we are dedicated to providing insurance for the marine industry to protect your clients' business and assets. For more information about our products and programs, contact our specialists today at (800) 681-1998.