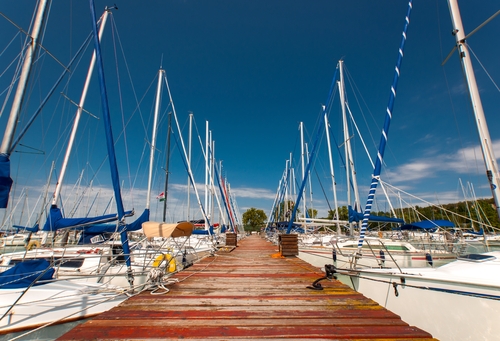 Yacht Club Exposures: Not Having Enough Insurance
In the last leg of our article series on common yacht club and marina risks, we're going to explore just how not carrying the right Marina and Yacht Club Insurance package can have a negative impact on your client's business. Physical loss, such as boat theft, attributes to hefty claims for these businesses each year, and not carrying the right insurance coverages can require them to pay for these damages out of pocket. Share the following information with your clients to ensure they have the basic coverages they need.

Property protection.
A yacht club needs enough insurance to replace anything that becomes damages or goes awry. From roof damage in a storm to fires and hail, there is no shortage of things that can cause immense damage to the building. Steer clear of Actual Cash Value (ACV) policies as these only cover the depreciated value of the feature that needs replacement. Advise your clients on the proper and best fitting insurance policy for them to take care of all of their property and assets.

Liability coverage.
Ask your clients to evaluate their everyday activities, and how they could affect their liability obligations. For example:
Through the normal operation and activities of your club, events may occur which make the club liable for injury to a person or damage to someone's property. For instance, a guest slips and falls on your docks. A member uses his/her own car on club business and causes an auto accident, injuring people and damaging property. Your junior sailors attend a team race and cause serious injury to a member of a neighboring club. Gowrie asks if you would be protected.

Marine protection.
This will protect the moors and docks of the yacht club, in addition to extending coverage to junior sailing programs, slip rentals, and the like. Provide direction to your clients regarding mooring launches, frostbiting, and navigation policies that might apply to their coverage.

Loss-control services.
This is key to being proactive about securing their yacht club. Remind them that once a dedicated insurance professional visits the location and evaluates the potential for risk, they will be more adequately protected.

 About Merrimac Marine, LLC
At Merrimac Marine, LLC, our focus is solely on the recreational and commercial marine industries, with our clients ranging from middle-market to large global companies within the specialized marine industry. Our experts are here to assist you in safeguarding your clients against risk and expanding your footprint in this market. For more information, contact us today at 800.681.1998.