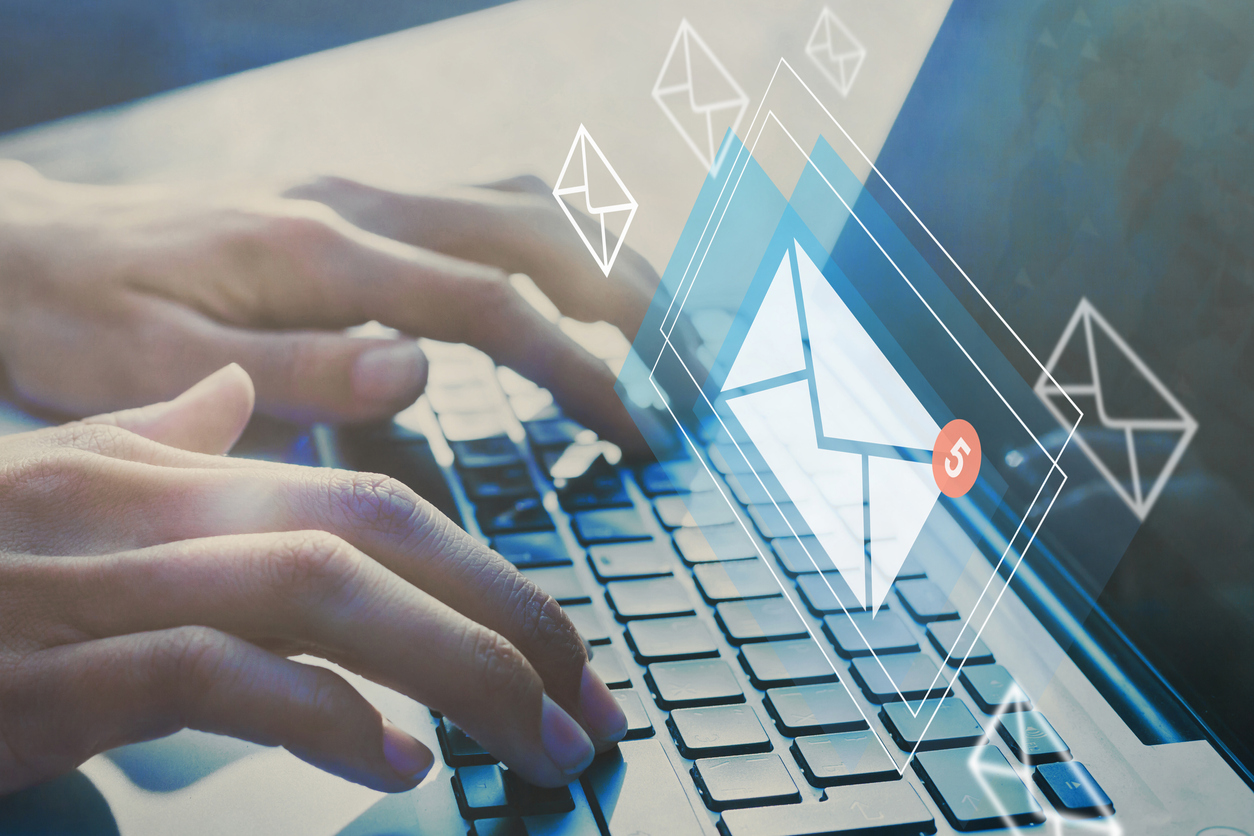 Each year, marina business owners face the challenge of finding ways to attract new customers while maintaining the loyalty of their existing ones. A marina is a great place to relax and enjoy some time on the water, but it can be not easy to get people to come back year after year.
Understanding how to assist a marina owner with business needs best can help you keep them as a customer and improve your relationship with them.
Besides offering marina insurance to protect their business, one of the best things, you can do as their insurance agent is to provide some tips on marketing their company. Email marketing is a great way for marina owners to connect with current and potential customers. If you're not familiar with email marketing, don't worry – we'll walk you through the basics in this guide.
What Is Email Marketing?
Of course, not everyone in the field is aware of the potential email marketing has for business. Email marketing is a method of using email to promote your products or services. Building relationships with customers, cultivating loyalty, and generating sales leads are some ways it can be utilized.
Email marketing is one of the most efficient and effective ways to reach your target market. It allows you to communicate directly with your customers and prospects without going through a third party, like a social media platform.
Plus, email is still one of the most popular communication methods. You no longer have to pay a huge amount of money for postage, and you can reach a large number of people with just a few clicks.
How to Get Started with Email Marketing
Now that you know what email marketing is, it's time to learn how to get started in email marketing. By being aware of a few key things, you can create an email marketing campaign to help your client's marina business succeed.
Determine Your Goal
The first step in any email marketing campaign is to determine your goal. What do you want to achieve with your campaign? Are you looking to increase brand awareness, generate leads, or promote a new product or service?
As a result, both the content of your email and the call-to-action (CTA) will depend on your goal. A CTA is a button or link that you include in your email that encourages the reader to take a specific action, such as visiting your website or making a purchase.
By making a detailed plan for your email marketing campaign, you'll be able to create content that is relevant and useful to your readers.
Build Your Email List
Once you know what you want to achieve with your email marketing campaign, it's time to build your email list. An email list is a database of email addresses that you can use to send your marketing messages.
There are a few ways to build an email list. One is to purchase a list of email addresses from a third-party provider. However, it's important to be aware that this is not always the most reliable or accurate method, as the email addresses may not be up-to-date.
Another way to build your email list is to use a sign-up form on your website. This allows visitors to opt-in to receive your marketing messages. You can also encourage people to sign up for your email list by offering an incentive, such as a discount. You can also reach out to existing customers and ask if they would like to receive your emails.
Create Engaging Content
Once you have a goal and an email list, it's time to start creating your content. Your content should be engaging and relevant to your target audience. It should also be consistent with your brand's overall tone and voice. For example, if you're promoting your marina and encouraging people to come for a weekend getaway, your content should be lighthearted and fun. However, if you're promoting a new service, such as boat storage, your tone should be more professional.
Your content should also include a CTA, as we mentioned before. Without a CTA, your email will be a message without any purpose. By having a CTA, you're encouraging your readers to take action.
Send Your Emails
Once you have your content ready, it's time to send your emails. You can use an email marketing service, such as MailChimp or Constant Contact to manage your contact lists and send your messages.
When sending your emails, it's important to use an attention-grabbing subject line. Your subject line should be clear and concise, and it should give the reader an idea of what the email is about. For example, if you're promoting a new product, your subject line could be "Introducing the New Boat Wax."
It's also important to send your emails at the right time. Timing is everything when it comes to email marketing. If you send your email when people are too busy, they're likely to delete it without even reading it. On the other hand, if you send your email at the perfect time when people are more likely to be checking their inboxes, you're more likely to get their attention.
Analyze Your Results
After sending your email, it's important to analyze the results. This will help you determine what's working and what's not. Email marketing services, such as MailChimp and Constant Contact, offer reporting tools to see how many people opened your email and clicked on your CTA.
By analyzing your results, you can adjust your campaign to improve your results.
Takeaway
Knowing how best to help your client's business succeed should be your number one priority as an agency. Email marketing can be a great way to promote your client's business, but only if correctly. By following the tips we've outlined in this article, you'll be on your way to creating a successful email marketing campaign for your client.
About Merrimac Marine Insurance
At Merrimac Marine, we are dedicated to providing insurance for the marine industry to protect your clients' business and assets. For more information about our products and programs, contact our specialists today at (800) 681-1998.