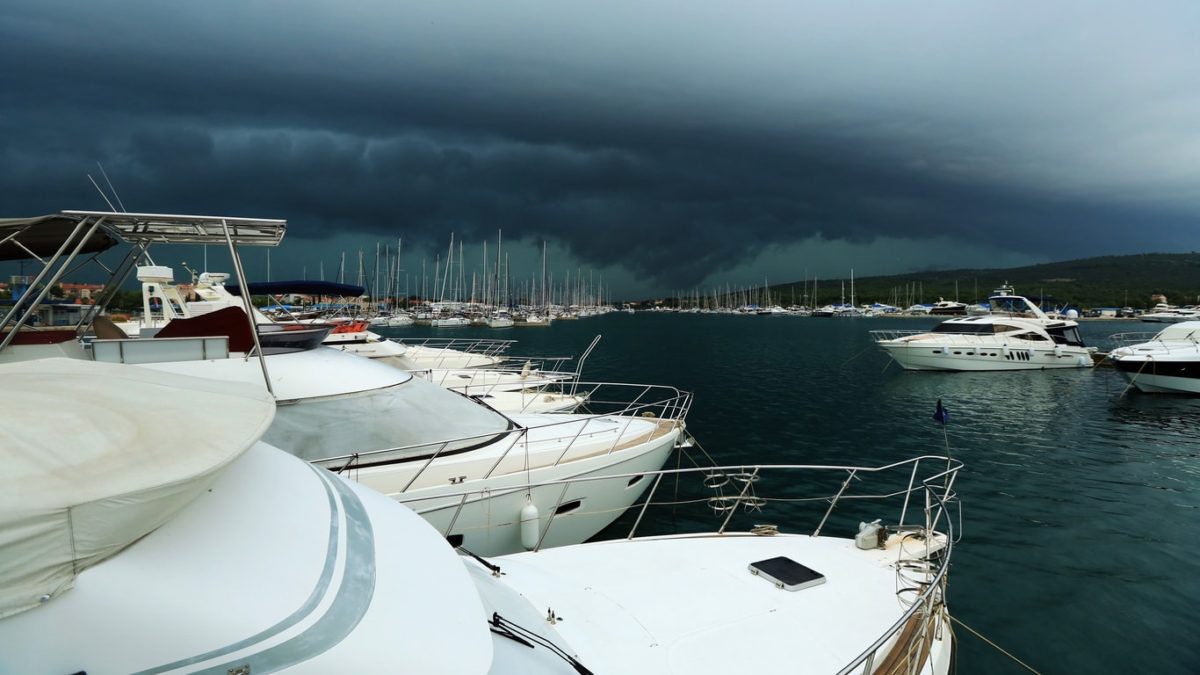 Are Your Marina Clients Ready for a Hurricane?
Category 4 Hurricane Florence is setting its sights on the Carolinas late Thursday and into Friday, bringing potentially life-threatening winds, storm surge and rainfall, with the hurricane being one of the most potentially damaging catastrophic events ever recorded on the eastern half of the United States. The National Weather Service called the event a "storm of lifetime proportions" in a Tuesday evening forecast discussion, with a slew of areas affected by the hurricane's wrath.
If your clients are located on the East Coast, even if they aren't in the current projected path, it might be time to prepare for a worst-case scenario. Hurricane season will be running until November 30, and it's just better to be safe than sorry.
Marinas and the boats stored there are very likely to be impacted by hurricanes. If you have marina clients, we recommend that you help them get a hurricane preparedness plan in place, even if they aren't in the immediate strike zone.
Damage Avoidance
There are a few things that one can do when prepping for damage avoidance, and there are really some key things that need to be known. Here's what your client needs to be aware of when prepping for a hurricane:
Hurricane Preparation
Boats fare best when strapped down but it doesn't always happen. Even if one hauls their boat ashore, they'll going to be out of luck when in an area prone to storm surges. However, it was found that boats hauled ashore had a better chance of being repaired. Another thing that needs to be kept in mind is the preparedness of the marina docks. If the docks are upgraded, then there's a better chance of them withstanding a storm or hurricane. 
As you and your clients prepare for the coming storm, make sure that your marina clients have an up-to-date Marina Insurance program to offer their clients. Stay safe!
About Merrimac Marine Insurance
At Merrimac Marine, we are dedicated to providing insurance for the marine industry to protect your clients' business and assets. For more information about our products and programs, contact our specialists today at (800) 681-1998.