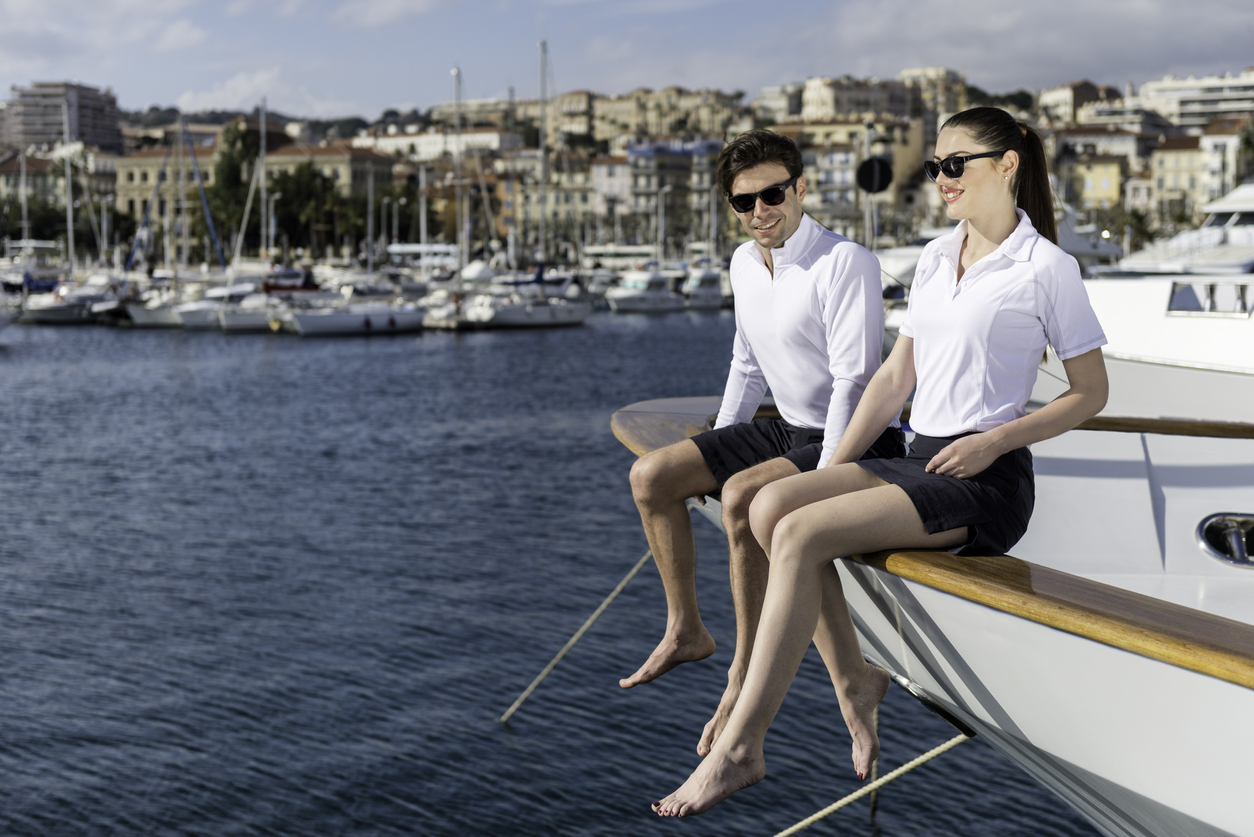 Assisting Your Clients in Finding the Right Yacht Club
Boat owners have many options when it comes to maintaining and storing their vessels. For those owners with larger vessels, trailering is not one of those options. Larger boats, including pleasure craft and fishing boats, may require the services of a marina or yacht club. Finding the right yacht club, then, can be a challenge. Insurance agents can help their boat-owning clients select the right yacht club for their needs and preferences, helping to solidify important relationships between boat owners and their insurance companies. Here's how to help your clients find the right marina or yacht club for their valuable assets.

Yacht Clubs: A Range of Options for Boat Owners
Many people are familiar with boat clubs, where individuals may join by paying a monthly or quarterly fee, thereby gaining access to rental vessels owned by the club. Yacht clubs, on the other hand, are for those individuals who own their vessels. As with commercial marinas, yacht clubs are available at many different price points and with different levels of amenities.
Some yacht clubs are relatively basic, with services like mooring and docking as well as fuel and routine maintenance available to members. Others are far more lavish, offering a country club-like feel with formal dining, gyms, swimming pools, and extensive vessel service and maintenance options. More established clubs may offer events during the year, such as sailing or powerboat races. These events are popular with boat owners who have a competitive streak. Yacht clubs may be member-owned and operated, relying on volunteers to deliver services to members. The more expensive clubs, however, will have extensive staff on site to handle all aspects of member services.
Why Join a Yacht Club?
Boat owners, particularly those who own vessels that are larger and cannot be trailered from home to the water, typically need some form of storage and water access for their boats. Because of this factor alone, boat and yacht clubs have become invaluable. There are several other reasons why a boat owner may wish to join a yacht club, including:
Access to wet slips or dry storage options.
Access to facilities and amenities such as dining, maintenance and fueling.
Ability to participate in sanctioned boat racing events.
Programs for children, such as junior sailing instruction or boating safety courses.
Social aspects, including annual parties and gala events at the more exclusive
These reasons are some of the many considerations boat owners must keep in mind when selecting the right yacht club for their needs.
Selecting the Right Yacht Club: More Factors for Boat Owners
Yacht clubs range in price and service, offering members basic options or more comprehensive menus of available amenities. Besides the primary reasons illustrated above, boat owners should consider several other factors when deciding which yacht club is an ideal fit for their preferences and boating needs. As boats represent a significant investment, boat owners want to know that their investment is as safe as possible. Factors for choosing a yacht club include:
Security and safety of the facility, including controlled access to the facility via locking gates or keycard access.
Security personnel onsite after business hours.
Insurance coverage by the yacht club, including commercial liability or other protective measures.
Trained and skilled staff members, including those handling fueling, docking, and maintenance of vessels.
Choosing a boat club or yacht club for membership is no easy task. There are many factors to consider, and just as many options in terms of price, membership availability, and services. Insurance agents can help their boat-owning clients navigate the complexities of yacht club membership. By doing so, agents can add value to the client relationship, helping to build loyalty with customers.
About Merrimac Marine Insurance
At Merrimac Marine, we are dedicated to providing insurance for the marine industry to protect your clients' business and assets. For more information about our products and programs, contact our specialists today at (800) 681-1998.