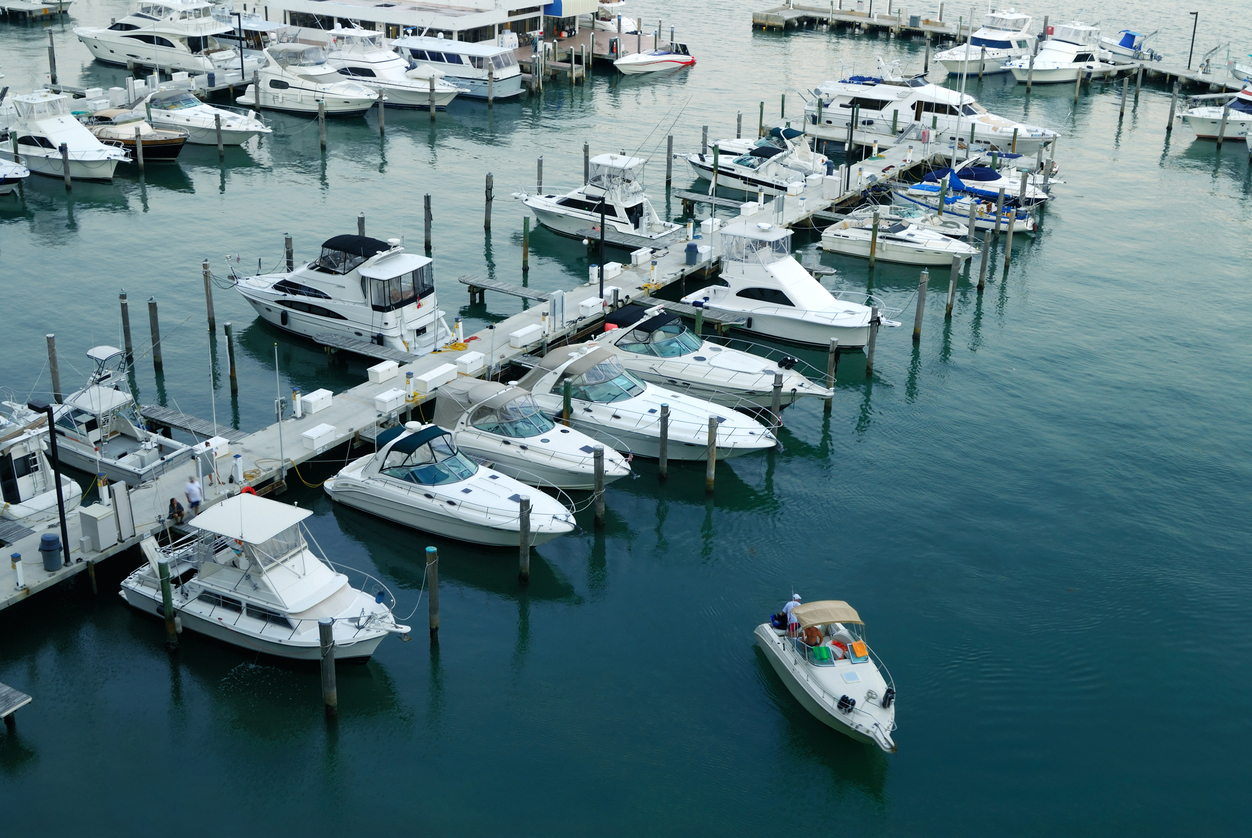 Considerations for Reopening Marinas Amidst COVID-19
The coronavirus pandemic has affected individuals and businesses on an unprecedented scale. Stay-at-home and self-quarantine orders have caused the shuttering of businesses across the country, including commercial marinas and yacht clubs. As restrictions ease and the economy slowly begins its recovery process, many marina owners are developing plans for reopening marinas. Unfortunately, many states are not providing these owners with guidance on how to safely restart marina operations. Marina insurance is only one part of a more comprehensive risk management strategy; to protect against disease risks, marina owners must implement reopening procedures that keep employees and clients safe. Here's how.
Reopening Marinas: Safety Begins with Planning
COVID-19, the severe respiratory disease caused by the novel coronavirus, can spread through human-to-human contact as well as from contact with contaminated surfaces. Although public health officials have learned much about the spread of the infection, and how to prevent it, there is not yet sufficient safety guidance for all business types. To help fill the gap in guidance, the Association of Marina Industries (AMI) created a free resource for marina owners. The guide, entitled "Best Practices in Marina Operations During the Reopening of the Economy", stresses that marina owners must create a plan that takes into account all the possible risks that may be present within and around the facility. Planning, therefore, is key to safety in reopening marinas. Marina reopening plans must include:
Procedures for cleaning and sanitizing public-access areas.
Considerations of restricting access to marina facilities as reopening takes place.
Guidance on employee interactions and assistance with marina customers and guests.
Guidance on boat rentals, if applicable.
Procedures for restarting guest amenities, including food and recreational services.
These five marina reopening plan components will be explored in more detail below.
Cleaning and Sanitizing Public-Access Areas
During regular operations, marinas and yacht clubs can be extremely busy. Customers and staff members may come into contact with any number of items as they come and go. If coronavirus contamination is present, this contact can spread the virus quickly. According to the U.S. Centers for Disease Control and Prevention (CDC), common areas must be cleaned at least once per day, and high-touch items must be cleaned more frequently. These items may include:
Office areas and equipment.
Door handles and countertops in marina guest check-in and service areas.
PIN pads or other access-control devices.
Fuel pumping equipment.
Sewage pumpout equipment.
The CDC has posted recommended cleaning and sanitization practices as well as effective disinfectant products on its COVID-19 guidance webpage.
Restricting Access to Marina Facilities
Marina owners want to be able to reopen facilities as soon as possible, even though COVID-19 risks are still present in communities across the United States. As infection rates continue to affect these communities, marinas must take into consideration the need for restricting access under certain conditions. To protect employees and guests of the facility, it is imperative that marina owners follow local and state guidance, which may include social distancing protocols, restricting groups on marina grounds, and barring access to those who exhibit the common signs and symptoms of the COVID-19 infection.
Employee Interaction with Marina Guests
Public health researchers have demonstrated that social distancing protocols and protective items such as masks and gloves can greatly diminish the spread of COVID-19. As marinas begin to reopen, marina owners should use these options to keep employees safe. When assisting customers with docking, fueling, or similar procedures, employees should:
Maintain a minimum 6 foot distance from others when possible.
Require face masks when interacting with others.
Provide hand sanitizer stations for employees and marina guests.
Encourage frequent handwashing and personal hygiene practices.
Using mooring hooks rather than customer-provided boat lines when maneuvering vessels to and from docking areas.
Boat Rental Considerations
Boat rentals can be a lucrative part of marina or yacht club operations. Marina owners struggling with economic downturns may wish to restart this service as soon as possible, but there are several considerations to take into account. For reopening marinas with boat rental services, the following best practices were developed by the AMI:
Boat rentals should be limited to one rental per day.
Boats should be cleaned/disinfected upon return to the dock and before the next day's rental.
All equipment handled by customers, including life jackets and dock lines, should be exposed to sunlight when possible. Sunlight has been shown to destroy the coronavirus with sufficient exposure. In the absence of sunlight, life jackets should be disinfected before use by the next rental customer.
Guest Amenities: Considerations for Marina Owners
Marinas and yacht clubs across the country often provide enhanced amenities for their guests. These can include restaurants, bars, and swimming pools, among many other options. When reopening marinas begins, owners should take a hard look at each of these amenities to ensure safety for employees and guests alike. As in other marina operations, best practices include:
Limiting the number of guests using facilities like gyms or swimming pools according to local public health guidance.
Cleaning and sanitizing common areas frequently.
Reducing food service operations to outdoor dining only or takeout options for guests.
Marina owners face many risks in their operations, and the coronavirus pandemic has only complicated some of them. By ensuring marina insurance is up to date, owners can help to protect their assets. Implementing safety practices in the wake of COVID-19 is a smart way to facilitate reopening marinas, reducing the chances of infection in employees and marina guests.
About Merrimac Marine Insurance
At Merrimac Marine, we are dedicated to providing insurance for the marine industry to protect your clients' business and assets. For more information about our products and programs, contact our specialists today at (800) 681-1998.