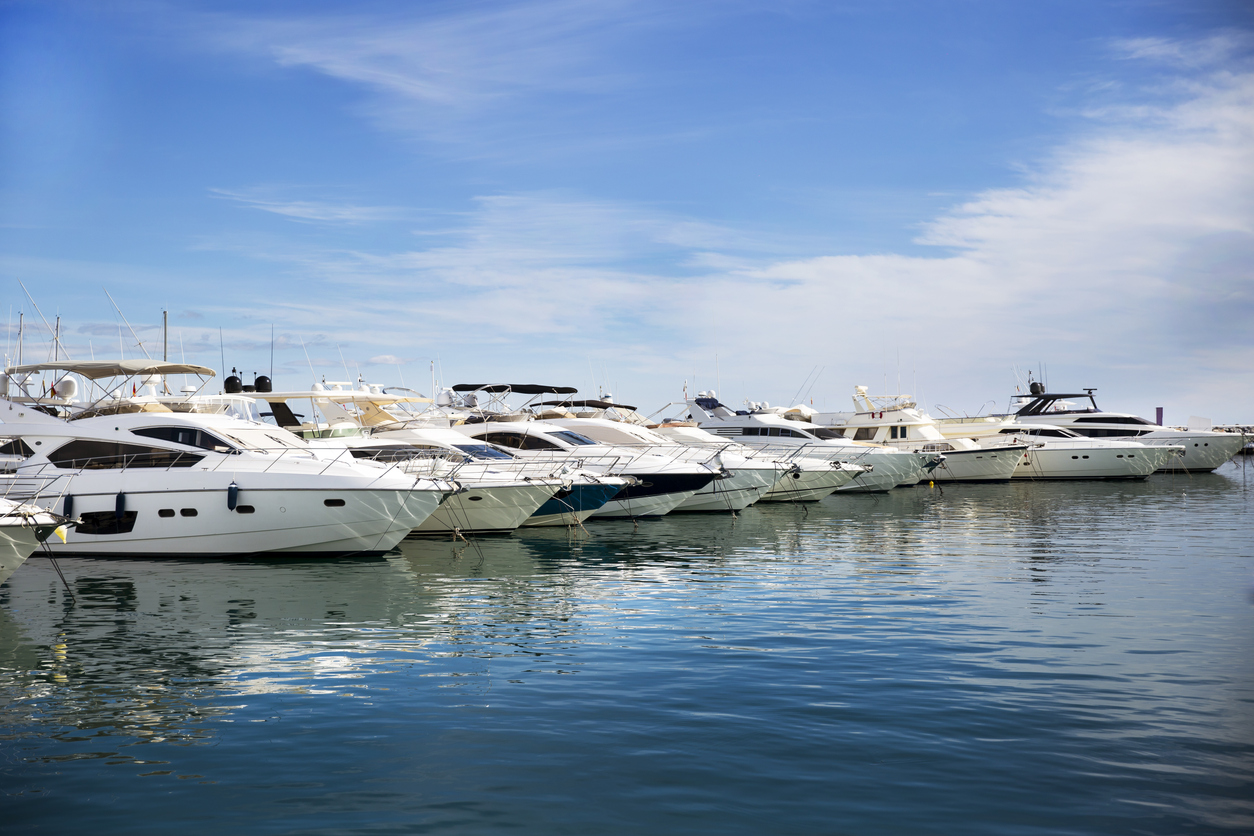 Critical Cybersecurity Factors for Marinas
In the digital age, nearly every business collects and uses electronic information. This data can include payment and invoicing details, customer contact information, and proprietary operational information. Commercial marinas and yacht clubs typically use computerized systems; if cyber criminals accessed these systems to hijack or steal sensitive electronic data, the financial and reputational consequences could be staggering. In addition to marina insurance, marinas must adopt cybersecurity strategies to help protect against unlawful data losses. In this guide, we will explore the critical cybersecurity factors marinas must implement as part of a risk management program.
Sensitive Personal Data in Marina Operations
Marinas of nearly every size and in most locations use computers to facilitate business operations. The data collected and stored in these systems can be a gold mine for cyber criminals, who may use that data for unlawful purposes. When considering cyber risk management in marinas and yacht clubs, it can be useful to understand what types of information are collected, stored, and used by marina personnel. Data types include:
Point-of-sale information
Credit card payment processing details
Vendor invoices
Online slip registrations
Accounting and tax information
Customer email addresses
Customer mailing addresses and telephone numbers
Each of these data types is at risk of loss or theft if cybersecurity principles are not implemented in the marina's operations. Failure to secure data can mean significant liability exposures as well as financial penalties, reputational harm, and expenses associated with data recovery and consumer notifications. While marina insurance provides coverage against many risks, these policies are not always suitable for cyber risks.
Protecting Marina Data with Proven Cybersecurity Practices
Now that we have gained an understanding of marina data collection and use and the risks involved in data breaches, how can marina owners protect computer systems from unauthorized intrusion? There are many steps in creating a robust cybersecurity strategy, but the following are industry best practices that cover the bulk of potential criminal threats:
Antivirus/Anti-Malware solutions – software programs that block viruses and malware should be installed on all computer systems and updated regularly to protect against these data threats.
Enterprise-class email systems – using personal emails to conduct business is a recipe for cyber attacks. Instead, marinas should invest in a business email suite that offers more thorough protection against criminal activity.
Data backups – electronic data collected and stored during marina operations can be critical. It is a smart move to create regular backups of this data and to store it offsite. Cloud-based data backups are available and affordable, making the data protection process as easy as possible. These data backups can come in handy when the marina experiences other events, such as flooding or natural disasters, strike.
Computer network monitoring – businesses use the services of in-house or third-party computer network management experts to identify potential cyber attacks and to stop them before they can cause harm. Regular monitoring of networks to detect intrusions or attempted thefts can spell the difference between success and failure.
Staff training – marina employees who use computers in daily operations are sometimes the weakest link when it comes to cybersecurity. Training those employees on safe and secure computing practices should be conducted on an ongoing basis and should include:
Password protection
Recognizing phishing attacks
Implementing two-factor network authentication
Data safety
Insurance solutions – marina insurance is the foundation of risk management in marina operations. However, many policies do not include cyber coverage. It is a good idea to evaluate your current policy and to purchase additional cyber insurance as needed to protect against the financial costs associated with cyber criminal activity. With marina insurance, cyber insurance, and a cybersecurity-oriented mindset, marinas and yacht clubs can protect sensitive business data from theft or loss.
About Merrimac Marine Insurance
At Merrimac Marine, we are dedicated to providing insurance for the marine industry to protect your clients' business and assets. For more information about our products and programs, contact our specialists today at (800) 681-1998.