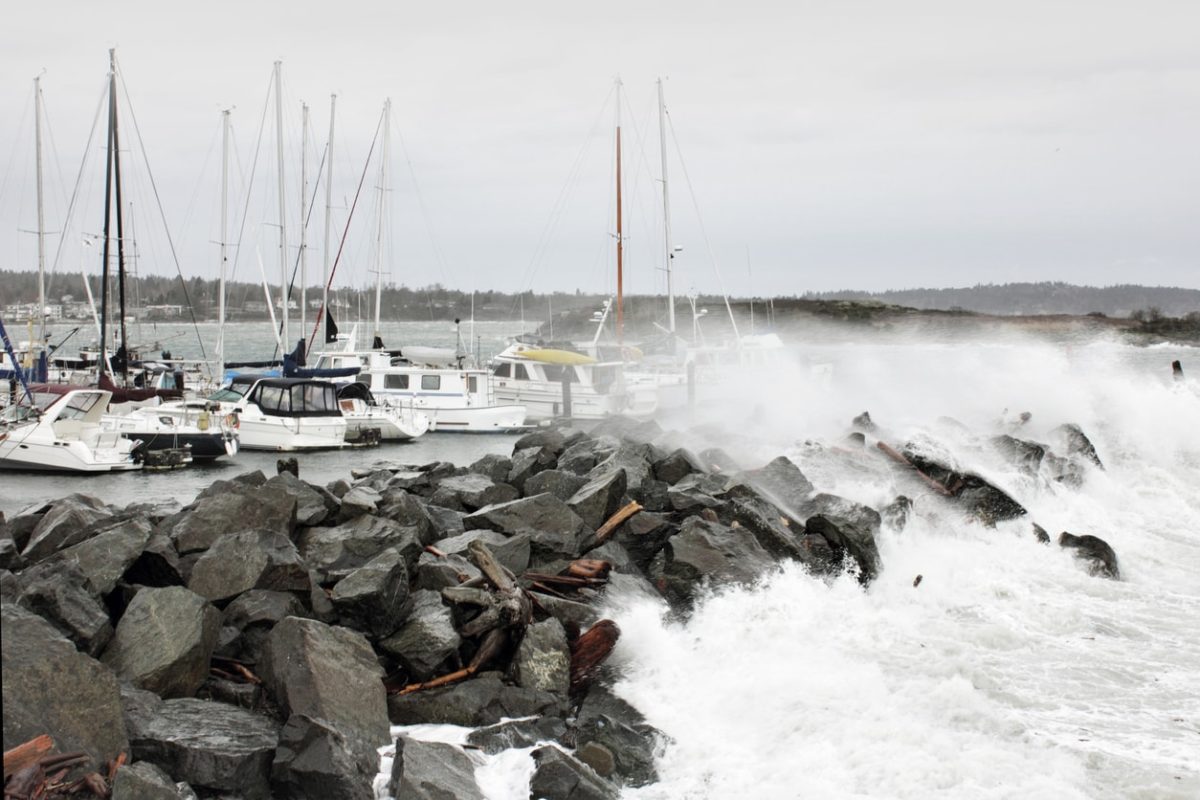 Do Your Marina Clients Have Solid Emergency Plans in Place?
Marina and yacht club owners know that managing these facilities is complex. Maintaining the facility and its services while caring for their clients' watercraft presents numerous risks, especially in emergency situations. Marina insurance is designed to help manage those risks, providing protection against losses. Still, many marinas have not adequately prepared for emergencies. It is imperative that marina owner clients establish solid emergency plans, allowing them to continue to deliver valuable services regardless of the situation.
Inherent Risks in Marina Operations
Because of their nature and location, marinas face significant risks in the form of natural disasters, storm events, and fires. Storms and flooding present the most common risks for marina operators; seasonal storm activity and flooding can occur without warning and can result in substantial damage to facility structures and watercraft alike. 
Most marinas and yacht clubs provide a wide range of services in addition to the storage of boating vessels. One of these services is typically fuel delivery for boats. Fires related to fuel accidents and spills can result in devastation, not only to the marina itself but watercraft moored or stored in the facility. Hazardous materials stored at marinas may also present fire risks. 
Health-related emergencies can range from an employee injury to a guest having a medical incident that requires prompt attention. Like natural disasters and fires, health emergencies and their responses must be part of a solid action plan. 
The Marina Emergency Plan: Preparing for the Worst
The purpose of an emergency response plan is to give all stakeholders an understanding of what to do and when if an emergency arises. Emergency plans supplement the protection afforded by marina insurance; together, they are the foundation of marina risk management. Marina emergency plans are typically comprised of five key components:
Where

– the plan should include information on hazardous materials and fuel storage locations on the premises in addition to shutoff valves, power cutoffs, structures, and pipelines in and around the facility.

Who

– the emergency plan spells out which personnel are responsible for action in an emergency, including spokespersons, emergency contact staff, and any emergency agencies that may be called upon for help.

What

– this portion of the plan illustrates which specific actions need to be taken in the event of an emergency. Actions vary depending on the type of emergency (flood, fire, storm activity, spills), and must clearly indicate the specific procedures for handling each emergency.

How

– the plan must provide details on the use of emergency response equipment, including fire suppression and communications equipment. Information on the handling and disposal of hazardous wastes should also be included.

When

– if an emergency should occur, marina facility staff should know when to call for more assistance. They must also be trained in implementing the various parts of the emergency response plan. 
Recordkeeping is a critical part of marina operations, and these records can be essential in an emergency situation. Material safety data sheets (MSDSs) and information on facility maintenance and fuel delivery equipment should be kept on hand, helping stakeholders gauge risks in a more accurate manner. 
No matter what form the emergency response plan ultimately takes, it must be readily accessible to personnel. Keep printed copies in designated locations; alternately, recommend to marina clients that they distribute copies to each staff member as part of response training programs. 
Review Procedures and Training Staff: The Key to Successful Emergency Planning
The emergency action plan is only useful if everyone has a clear understanding of how to respond in the case of an emerging threat. As mentioned earlier, staff must be trained and retrained on a regular basis. This helps build knowledge and prepares them to handle any issue that may arise. Two great training programs for marinas include running emergency response drills periodically – at least twice per year. Inviting emergency response units like the U.S. Coast Guard and fire-rescue personnel to conduct drills or to demonstrate procedures can also be a valuable learning tool for stakeholders. 
Even though the emergency plan is created and distributed to staff, it is important to understand that this is a fluid document and must be reviewed periodically. New threats must be assessed and included in revised plans. New equipment, such as firefighting or fuel delivery systems, must also be added to the plan as they are adopted by the marina. In simple terms, a solid emergency response plan is never truly finished; by reviewing the procedures and policies, marina owners can help manage risks, supporting marina insurance and other risk-mitigation strategies.  
About Merrimac Marine Insurance
At Merrimac Marine, we are dedicated to providing insurance for the marine industry to protect your clients' business and assets. For more information about our products and programs, contact our specialists today at (800) 681-1998.