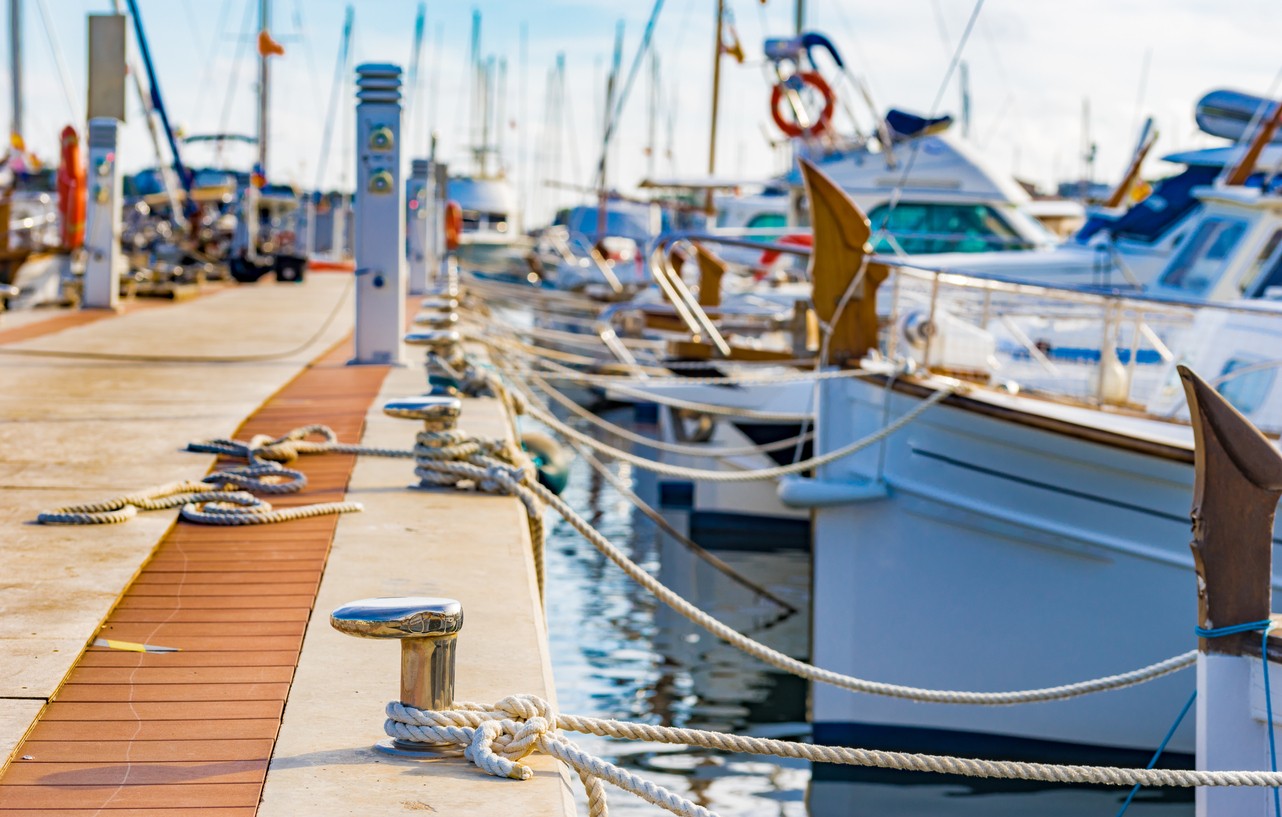 In many ways, operating a marina is pretty much like managing a boatyard or a boat dealership. Apart from ensuring proper coverage with marina insurance, there is a constant need to maintain and improve the quality of services provide to keep customers happy. As an insurance agent to marina owners, you probably know what the business entails. Many of your clients are likely focused on leveling up their services in a bid to attract new customers and retain existing ones.
But despite their best efforts, marina owners can encounter considerable difficulty complying with industry requirements. Like many businesses, the marine industry is in a constant state of flux, with customers' needs changing all the time. This places owners under constant pressure to improve how the business is run.
Technology's value in marine management
Technology can provide the answer. The effective utilization of a modern marine management system can help marina owners enhance operations and ensure continued viability and profitability well into the future. With a well-designed system in place, it will become easier for marina owners and operators to take their business to the next level.
The good news is that your clients have a vast array of options to choose from in marine management systems. In fact, there are so many choices available that choosing the right one presents a significant challenge in itself.
You can make the choice easier for your clients by identifying the essential components of a good marine management system. Here are some of the features to look for when they are ready to utilize these new technologies:
Marina-specific features
The most important components of a management system are marina-specific features. These typically provide comprehensive overviews of the vessels in the fleet, with detailed information on ship status, availability, and operating condition. This information helps your clients manage and maintain the company's vessels.
The best management software provides a visual representation of the marina. This makes it easy to determine the status of each dock and whether particular vessels are available at any given time. They may also be useful for the following:
Assigning customers to specific docks or vessels
Keeping track of fuel levels and meter readings
Scheduling and tracking reservations
Work order management
Work order management features are equally crucial components. As most marina owners know, maintenance management is one of the most tedious aspects of the job, often requiring considerable documentation and paperwork. By switching to marine management software, it becomes much easier to manage maintenance and process work orders.
The software also speeds up the process of creating estimates for specific work orders. The system makes customer data readily available, giving users immediate access to billing information and transaction histories. Most software management systems even come with customizable templates that make short work of generating reports and tracking the status of work orders
Point of sales (POS) features
Centralizing customer data and transaction records is much easier with a marine management system with built-in point of sales features. By using such a system, marina owners have the convenience of a single platform from which customers can make their purchases. These systems also give your clients the flexibility to accept in-person or online payments, create invoices, generate receipts, and even process online transactions.
Inventory management
Marina owners constantly have to stay on top of maintenance and repair work. They need to ensure the availability of parts, any of which could break down at a moment's notice. This is why it is important to have a marine management system that includes inventory or parts management capability. This feature could also prevent costly overstocking and understocking issues.
Mobile support capability
Most internet users today prefer using their mobile devices instead of computers. Marina customers likely account for a significant portion of this figure, which is why owners should have a marine management system with mobile support capability. Apart from convenience, this feature also allows cloud access, so your clients can use the software from any device even when they are away from the marina.
Choosing the best marine management solution
Ultimately, the best marine management system for your clients is the one that works best for them. Every marina's needs are different, which is why there isn't a "one-size-fits-all" answer to every situation. But by knowing what to look for in marine management software, your clients will hopefully be able to determine what features will best benefit their business.
About Merrimac Marine Insurance
At Merrimac Marine, we are dedicated to providing insurance for the marine industry to protect your clients' business and assets. For more information about our products and programs, contact our specialists today at (800) 681-1998.