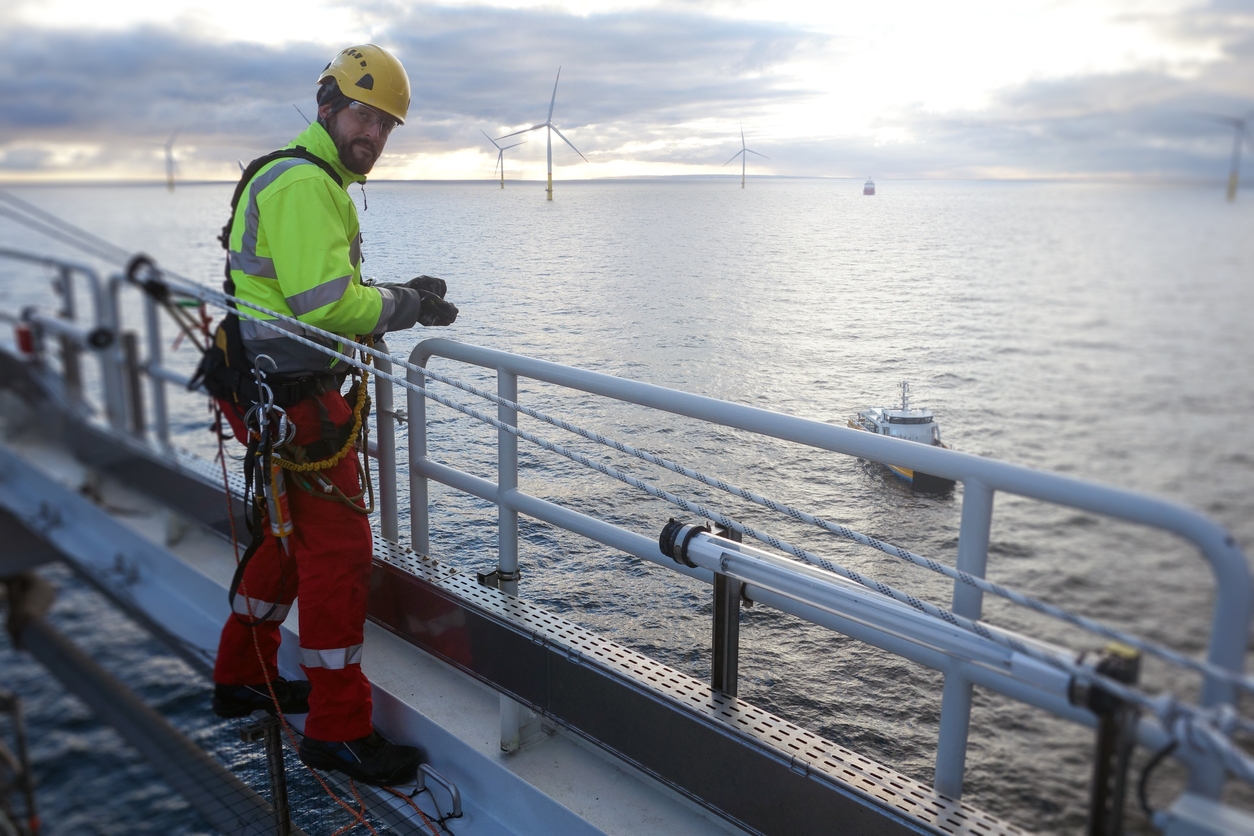 Examining Maritime Workers' Compensation
Most employees in the United States are protected by insurance policies their employers must purchase to provide financial coverage if an injury or illness occurs on the job. This specialized form of insurance, known as workers' compensation insurance, or "workers' comp", is mandated by federal and state laws. Not all employees enjoy this specific protection; in the commercial marine industry, workers' compensation for maritime workers differs in who is covered and what type of compensation they are entitled to in cases of injury or illness. In this guide, we will explore workers' compensation for maritime workers and what stakeholders in the commercial marine industry need to know about this valuable protection.
Employee Protections in the Maritime Environment
Commercial marine operations require special consideration when selecting insurance coverage for their employees. Some may be required to purchase traditional workers' compensation insurance, while others operating on or near the water will need more specialized coverage.
Workers' compensation for maritime workers is not universal; not all workers have the same rights or the same coverage. Coverage is dependent on the type of maritime worker in question. There are two basic categories of maritime worker:
Seamen, or those who work aboard vessels in the trade or occupation of handling, sailing, and navigating vessels during a voyage. The term seaman extends to crew members and officers/captains of vessels.
Everyone else who works on or near the water, and may include longshoremen, stevedores, those engaged in fueling or servicing vessels, cargo managers and many other types of commercial marine employees.
When a seaman is injured or becomes ill on the job, he or she is not covered by the same workers' comp benefits governed by state or federal law. Instead, specific federal laws have been enacted, giving three potential avenues of coverage for these workers:
Suing employers under the Jones Act.
Suing the owner of the vessel on which the injury or illness occurred under a law known as the Federal Maritime Doctrine of Unseaworthiness.
Recovering benefits in the form of "maintenance and cure" coverage from employers, regardless of who is at fault of causing the injury or illness.
The Jones Act: Protection for Seamen
Seamen in the United States are given specific rights under the Jones Act, which is Section 27 of the Merchant Marine Act of 1920. This portion of the Merchant Marine Act provides certain marine workers with the right to seek damages from vessel owners, vessel crewmembers, or vessel captains in the case of injury. To qualify as a Jones Act seamen for coverage purposes, a vessel must be in navigation or must be afloat, capable of moving, on navigable waters, and in operation at the time of the injury. The vessel need not be underway, provided the other stipulations are met.
These stipulations have often been met with confusion by some maritime workers. In simple terms, those employees working aboard permanently-affixed structures like oil rigs or docks are not considered Jones Act seamen. Seamen protected under this Act must be active participants in the operation of the vessel and must spend a minimum of 30% of their time working as an employee of the vessel. Passengers of a vessel are not covered.
The Jones Act specifies that seamen must be provided with reasonably safe work accommodations. It also provides seamen the right to sue for negligence or neglect in workplace safety, and that negligence or neglect was a contributor to an injury received. Negligence may include not enforcing or following established safety guidelines, not providing adequate medical assistance, operating vessels in an unsafe manner or in unsafe waters, or supplying defective or faulty equipment to seamen.
Workers' Compensation Protection for Other Maritime Workers
Now that we have explored the Jones Act and the seamen covered by this important federal law, what about other maritime workers who do not meet the definition of a seaman? There is a form of workers' compensation for maritime workers for them. Known as the Longshore and Harbor Workers' Compensation Act (LHWCA), or "the Longshore Act". First enacted in 1927, the LHWCA has undergone several amendments to provide maritime workers and their employers with additional protections. Workers covered under the LHWCA include:
Longshoremen
Ship repairers
Ship builders
Stevedores/dock workers
Ship breakers
Certain non-maritime workers
Benefits to injured maritime workers is based on the loss of wages and the injured worker's after-injury earning capacity. In most cases, this works out to about 66% of the wage of the injured worker. The Act also provides coverage for permanent partial disability, unlike most state-managed workers' comp programs. Employers who fail to have this coverage when an injury claim arises may be subject to significant financial penalties, imprisonment, or both.
The major takeaway from this discussion of workers' compensation for maritime workers is this: employers need to ensure that their workers are protected, regardless of job classification or operating environment. The Jones Act and LHWCA go a long way toward protecting employees if they were to become injured on the job, making filing a claim a simple process.. Evaluating the specific insurance needs on the part of maritime employers needs extra attention in order to avoid steep penalties and expensive legal claims.
About Merrimac Marine Insurance
At Merrimac Marine, we are dedicated to providing insurance for the marine industry to protect your clients' business and assets. For more information about our products and programs, contact our specialists today at (800) 681-1998.