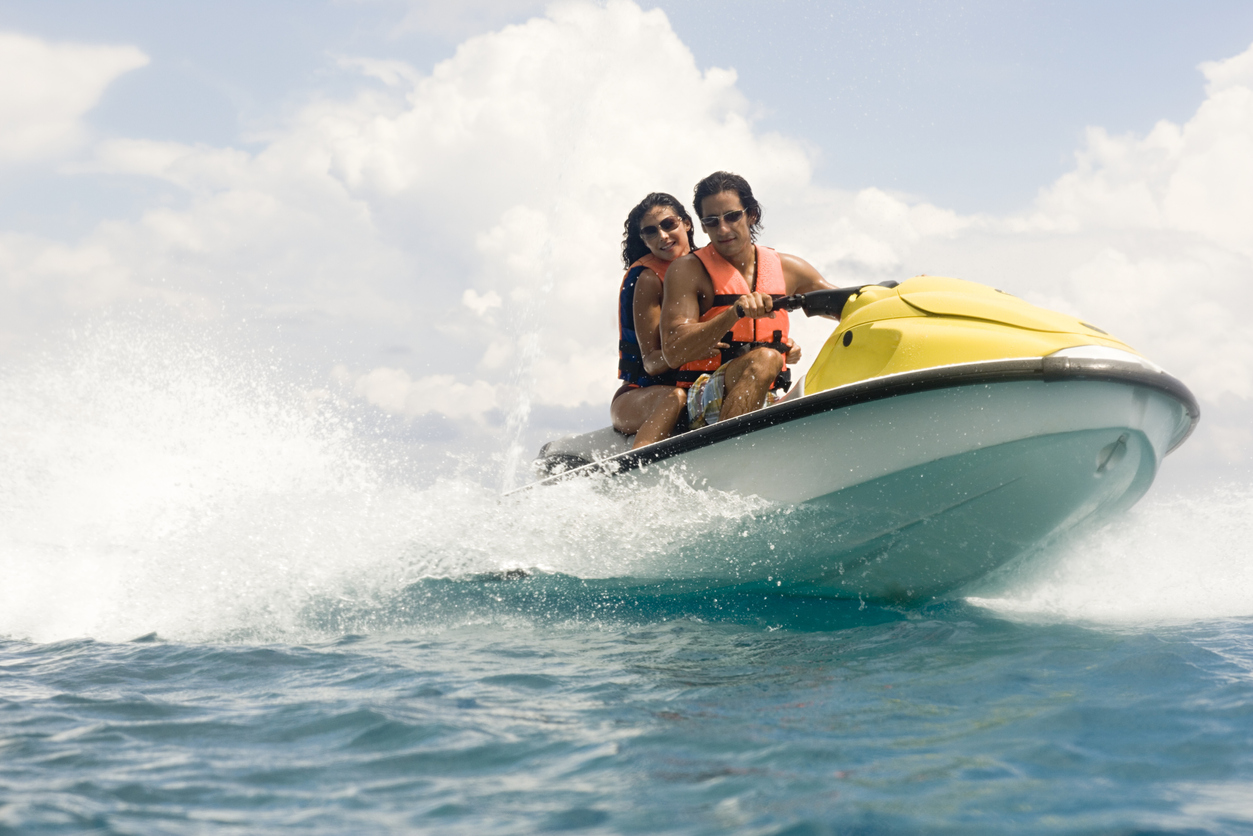 Exploring Policy Limits and Exclusions in Personal Watercraft Rental Insurance
Do you have clients who own personal watercraft (PWC)? Whether they own or operate such recreational vehicles, having comprehensive personal watercraft insurance is crucial. This article explores the policy limits and exclusions within PWC insurance in an effort to equip you with the knowledge to expertly guide your clients through the intricacies of this specialized coverage.
About Personal Watercraft Insurance  
Personal watercraft insurance is essential for anyone who enjoys riding Jet Skis, WaveRunners, or similar watercraft. This specialized insurance coverage offers two primary forms of protection: liability and physical damage.
Liability Coverage 
Liability coverage can safeguard policyholders from the financial consequences of accidents. It covers bodily injury or property damage caused to others while operating the personal watercraft. 
Whether it's an unfortunate collision with another boat or unintentional damage to someone's property, liability insurance protects your clients against potential claims and legal expenses.
Physical Damage Coverage 
focuses on protecting the personal watercraft itself. It covers various risks, such as collision, theft, and vandalism. If your client's watercraft collides with another vessel or sustains damage while in storage, this coverage helps cover the repair or replacement costs.
Policy Limits: Protecting Your Clients  
When discussing Personal Watercraft Insurance with your clients, it's essential to emphasize the importance of policy limits. Policy limits determine the maximum amount an insurance policy will pay in case of a covered loss.
Choosing Between Low and High Policy Limits
While clients may face the temptation to opt for lower policy limits to save money, educating them about the potential risks is crucial. In the case of a significant accident or substantial damage, low policy limits can leave them financially exposed and responsible for covering any costs beyond the coverage limit.
Encourage your clients to assess their liability needs carefully and consider opting for higher policy limits. By doing so, they can effectively protect their personal assets and minimize the potential financial burden in the event of an unfortunate incident.
Remember to discuss the coverage for injuries. Personal watercraft insurance should also cover bodily injuries the policyholder or passengers sustained. 
Policy Exclusions: What's Not Covered
It's crucial to inform your clients about policy exclusions or specific situations or activities that personal watercraft insurance doesn't cover. Understanding these exclusions helps your clients avoid potential gaps in coverage and better protect themselves and their watercraft.
Racing
Racing a vehicle, including personal watercraft, isn't usually covered by insurance. If your client engages in racing activities and gets into an accident, their insurance policy may not cover the damages.
Intoxication
If your client causes an accident while under the influence of alcohol or drugs, their personal watercraft insurance likely won't cover any resulting damages. 
Commercial Use
Personal watercraft insurance typically excludes coverage for commercial use. If your client intends to use their personal watercraft for commercial purposes, they must explore alternative insurance options.
Wear and Tear
Personal watercraft insurance generally doesn't cover normal wear and tear, mechanical breakdowns, or gradual deterioration of the watercraft. Encourage clients to maintain their watercraft and address any mechanical issues promptly and correctly.
Illegal activities
Lastly, damages or accidents resulting from unlawful activities will typically be excluded from coverage. Using personal watercraft for activities such as smuggling or illegal fishing could leave them without insurance protection.
Conclusion
Understanding policy limits and exclusions is crucial for clients to make informed decisions and choose comprehensive insurance plans that align with their needs. It's important to emphasize the significance of higher policy limits to protect their assets adequately and carefully review policy exclusions to avoid surprises during claims.
Providing valuable insights and guidance enables you to establish yourself as a trusted insurance professional in the Personal Watercraft Insurance market. Remember, PWC insurance is an essential investment for owners, offering them peace of mind and financial protection while enjoying their water adventures.
About Merrimac Marine Insurance
At Merrimac Marine, we are dedicated to providing insurance for the marine industry to protect your clients' business and assets. For more information about our products and programs, contact our specialists today at (800) 681-1998.