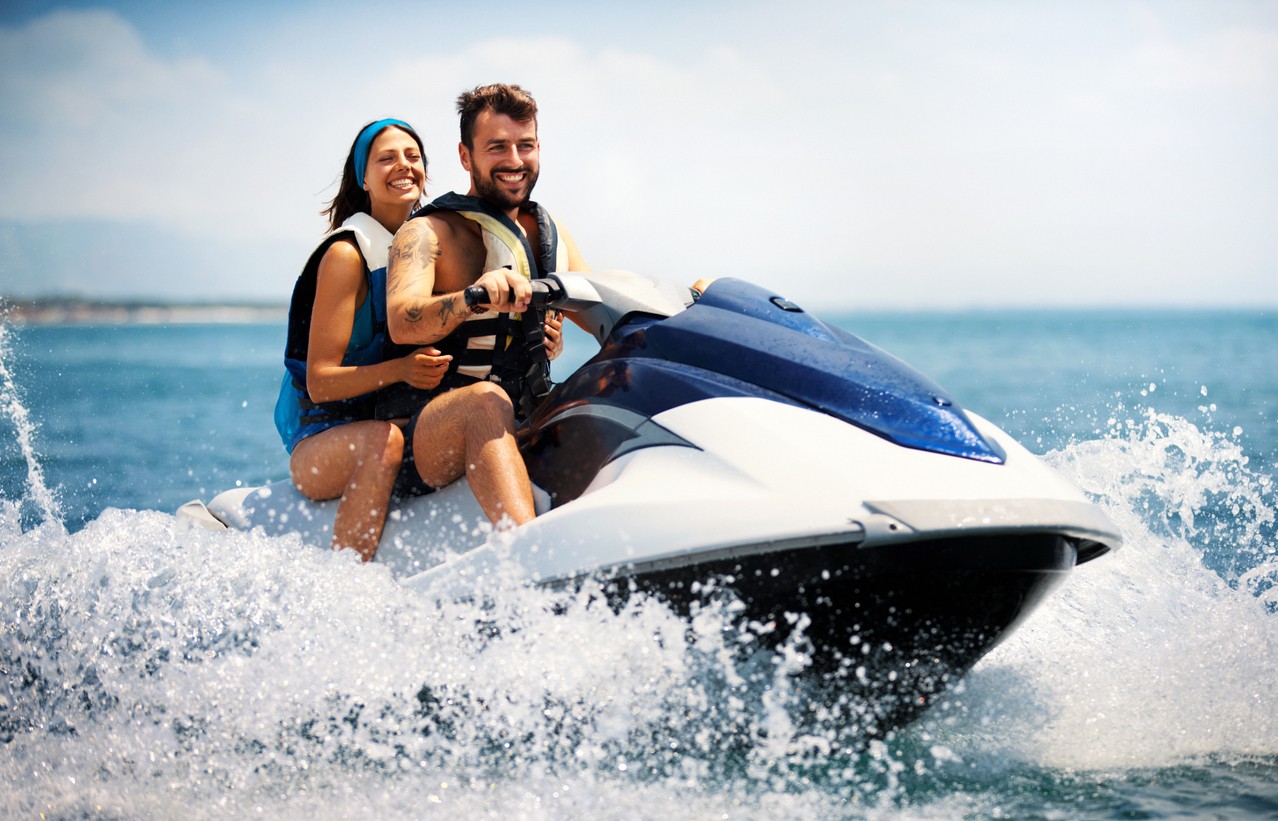 Many people dream about owning their own business. For coastal residents, a rental business involving watercraft can be a lucrative proposition. Imagine owning a jet ski rental business; all one needs is a good location, a fleet of watercraft, and the ability to manage business operations. There is more than meets the eye in a successful rental business, however, and one of the most commonly overlooked aspects is the need for robust watercraft rental insurance. In this guide, we will explore some of the factors you will need to consider before launching your own rental operation.
The Personal Watercraft Sales Boom
In 2020, as business owners across industries faced economic challenges due to the coronavirus pandemic, one industry in particular experienced a sales explosion. Boat dealers throughout North America saw record sales figures for smaller boats and personal watercraft (PWCs). This booming consumer interest is expected to continue throughout 2021.
To take advantage of this boom, now may be a good time to explore launching a jet ski rental business. Renting PWCs to customers gives them a chance to get a feel for the watercraft before a purchase, and it also provides an exciting recreational pastime for people of nearly every age. With a small selection of PWCs – referred to as jet skis, ski-doos, or waverunners – and the right personal watercraft insurance, you could be well on your way to a successful business venture.
Factor #1: Location
The location of a jet ski rental business can be the make-or-break for a new business owner. Not all waterways are ideal for PWC operation due to boat traffic, environmental regulations, and tourist patterns. The ideal spot offers easy access to waterways, high levels of tourist activity, and favorable weather. Check with environmental and law enforcement agencies for specific rules regarding operation of PWCS in local waters before starting your business.
Factor #2: Startup Equipment Costs
Shelling out for a fleet of brand-new jet skis may be out of reach for most potential rental business owners. As an alternative, consider purchasing reconditioned or salvaged models from local dealers, auction houses, or salvage yards. Be sure to have additional funds for needed mechanical and cosmetic repairs, and you may just be able to start your business for a fraction of what new PWC purchases cost.
Factor #3: Overhead Expenses
Most business owners know that there are many hidden costs associated with running a successful operation. For jet ski rental owners, maintenance and watercraft purchase costs are expected. What may be less expected are costs associated with:
Permitting and licensure
Storage
Security
Fuel
Advertising and marketing
Watercraft rental insurance premiums
Property rental or mortgage payments
Smart business owners keep careful track of their overhead expenses and manage the costs by refining operations over time. Overlooking even one area of business expenses can mean financial disaster for the new business owner.
Factor #4: Using Operational Judgement
Renting out jet skis to customers seems relatively easy on the surface, but business owners have an obligation to manage their risks to prevent financial hardships. These risks can include areas of PWC operation, weather conditions, and safety hazards. Many rental owners will set a perimeter for customers; that line cannot be crossed with a watercraft for safety or liability purposes. Weather often means delaying or cancelling rentals; for the safety of your customers and your business, you need to know when to pull the plug on the day's operation.
Factor #5: Getting the Right Watercraft Rental Insurance
New business owners may be overwhelmed by the policies and options available in watercraft rental insurance. To make it easier, there are three main coverage areas:
Watercraft coverage – protects against bodily injury and/or property damage that occurs when a customer is operating a rental watercraft.
Hull coverage – provides financial protection if a PWC is damaged or lost during customer operation.
Premises/General liability – insuring the rental business against a broad range of liability risks on the business premises.
Watercraft rental insurance is an essential part of the new rental business. With this insurance, you are protecting your investment against the risks inherent in the industry, allowing you to provide thrills and outdoor enjoyment for your rental customers.
About Merrimac Marine Insurance
At Merrimac Marine, we are dedicated to providing insurance for the marine industry to protect your clients' business and assets. For more information about our products and programs, contact our specialists today at (800) 681-1998.