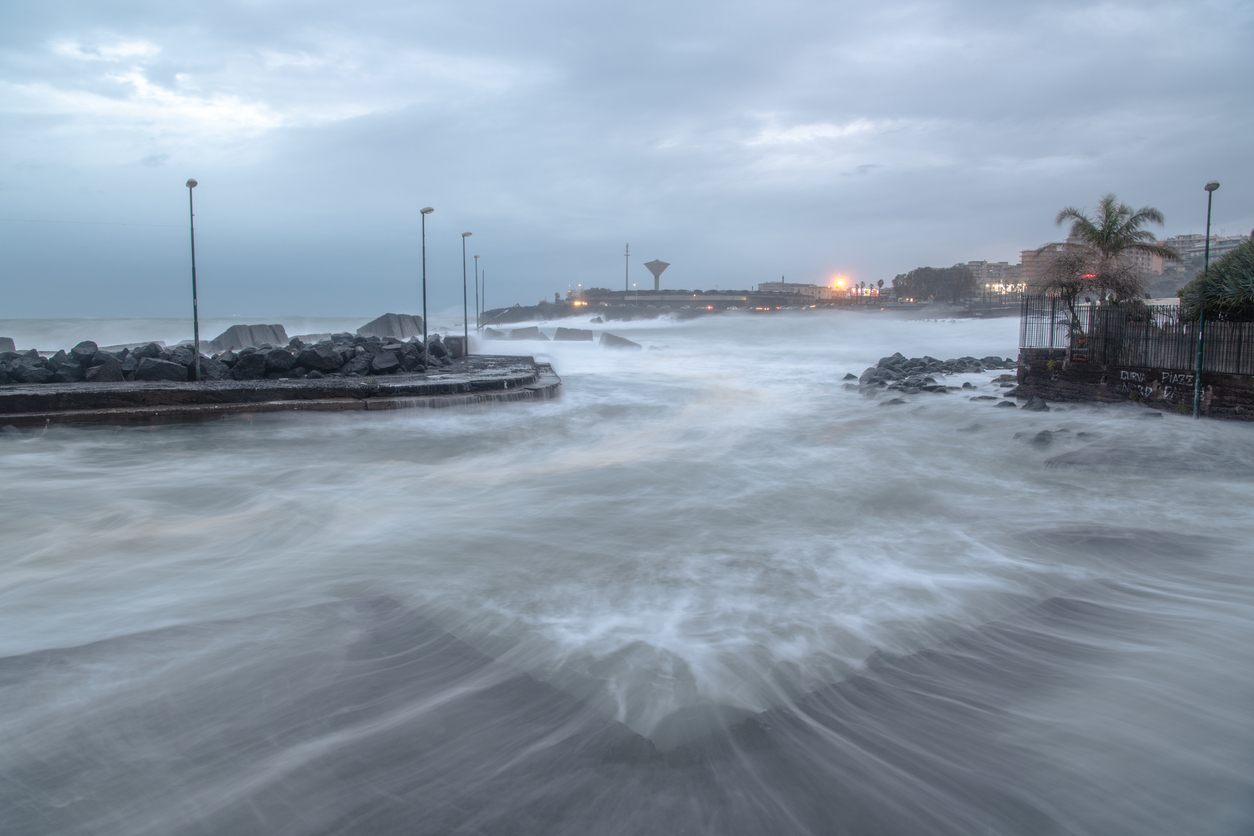 How Boat Dealers Can Protect Their Vessels During a Hurricane
Hurricane season and boat dealerships: A period during the year when potential risks skyrocket. As these dealership and vessel-building facilities are typically near large bodies of water, including the Atlantic Ocean, the Gulf of Mexico, and inland waterways nearby, storm activity is a very real possibility. Hurricanes can unleash devastating winds and waves, causing property damage or the complete loss of vessels and infrastructure far inland. As a means of managing boat dealer liability issues, dealers must take steps to prepare for the coming hurricane season, protecting vessels and property from losses while reducing the chances of an expensive insurance claim.

Hurricanes in 2020: An Active Season Predicted
Each year, the Atlantic hurricane season runs from June 1 to November 30. Hurricanes typically form off the west coast of Africa, then generally travel west to impact the eastern seaboard of the United States, the Caribbean islands, and even states and countries with coastlines along the Gulf of Mexico. Not all hurricanes impact coastlines; some spin back into the open ocean and dissipate over time. Hurricanes can also form within the Gulf, potentially causing severe flooding and damage to coastal areas.
Weather forecasters are predicting a more active-than-normal 2020 hurricane season, with predictions of:
18 named storms, higher than the seasonal average of 12;
Nine hurricanes, higher than the six typical of the average hurricane season, and;
Of the nine hurricanes, four are expected to reach Category 3 or higher.
Hurricanes can affect low-lying areas with storm surges, high winds, and damaging wave activity. Obviously, boat dealer liability insurance can protect dealerships with some level of property loss coverage, but a severe hurricane can overwhelm the best level of insurance protection. Preparation and hazard mitigation are keys to surviving an active hurricane season.
Preparing for Hurricane Season, Boat Dealership Tips
Long before hurricane season arrives, smart boat dealerships along the Atlantic and Gulf coasts are already making preparations. Preparation begins with planning, and a hurricane plan should consist of the following parts:
Determining where and how boats can be stored.
Developing a plan for transportation of vessels to an off-site location if needed.
Outlining steps for protective measures implementation, including cutting off electricity and/or fueling equipment during storm activity.
Assigning specific individuals to handle certain emergency preparedness and response aspects.
Ensuring that boat dealers liability insurance policies are up to date and that those policies reflect risk exposures accurately.
For vessel storage during hurricane events, certain factors may influence what dealers need to do to adequately protect their inventory. Trailerable vessels should be transported to an inshore location, if possible. For vessels stored in moorings or wet slips, attention should be paid to securing them with additional lines and fenders. Vessels stored at anchor will need multiple anchors, such as tandem anchoring rigs. If severe storm activity is predicted, some boat dealerships will locate inland waterways such as canals or rivers to store boats at anchor; it is a good idea to identify suitable waterways prior to the arrival of hurricane season.
Boats stored onshore may need securing to protect them from storm surge and winds. Some dealers and boat-building facilities will use eyebolts affixed to concrete and straps to secure boats; this method has been shown to protect vessels from loss.
All equipment and accessories should be removed from deck spaces, including outboard motors, furnishings, and Bimini-style/canvas boat tops. Vessels may be covered with canvases to protect them, but those canvases will need to be secured firmly. The Boat Owner's Association Marine Insurance Program, Boat U.S., has published a hurricane preparation guide aimed at boat owners and marina facility operators. The information can also be valuable to boat dealers and manufacturers.
Finally, boat dealers should establish lines of communication with staff members and regulatory officials such as the U.S. Coast Guard. If an emergency should arise, having good communication with stakeholders can help to minimize the financial impacts of that emergency. Boat dealer liability insurance is only one part of a risk management strategy when hurricane season approaches. With a good plan and preventative measures, boat dealers can protect their valuable vessel assets from damage or loss.
About Merrimac Marine Insurance
At Merrimac Marine, we are dedicated to providing insurance for the marine industry to protect your clients' business and assets. For more information about our products and programs, contact our specialists today at (800) 681-1998.