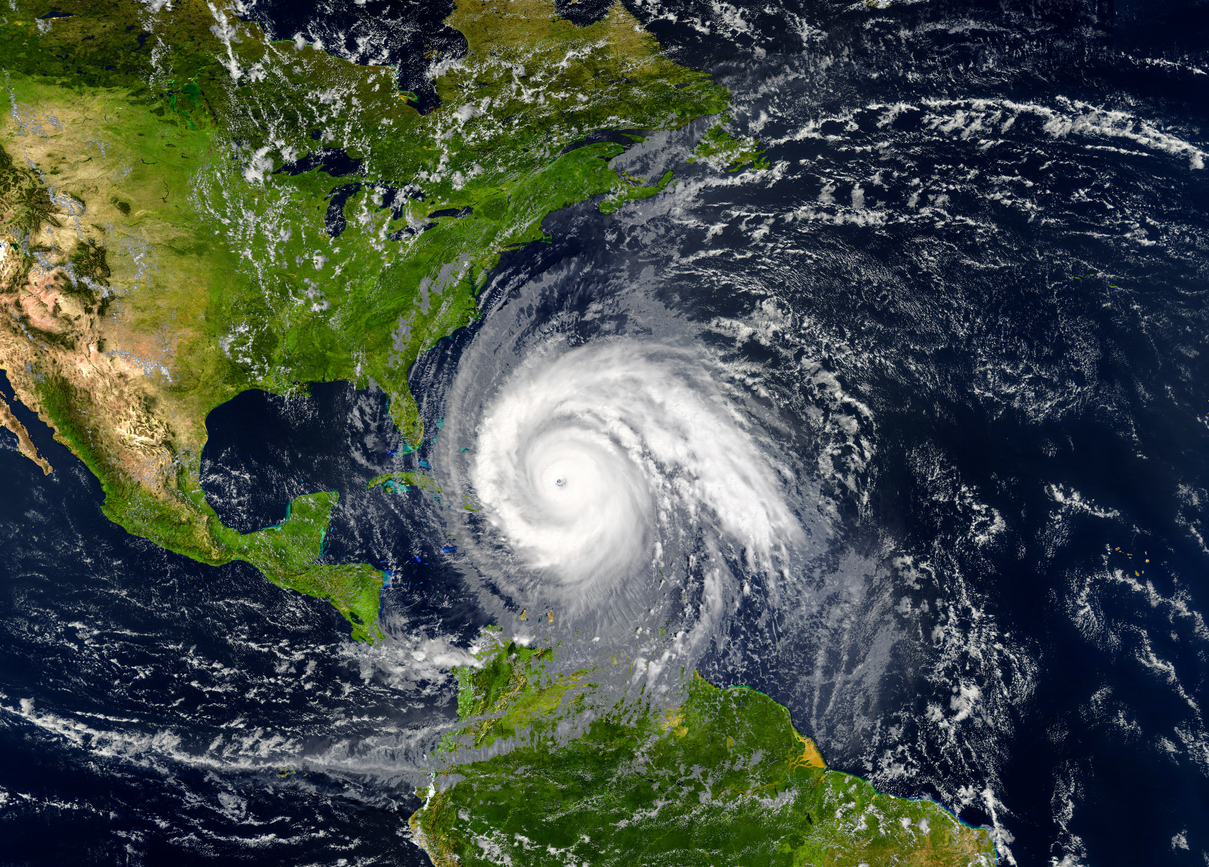 Hurricane Season Approaching: Preparing Marinas
Boat owners on the Atlantic and Gulf coasts of the United States have many issues to contend with. One of those major issues is that of hurricanes. Powerful winds, currents, and storm surges caused by hurricanes have proved devastating to privately-owned vessels, resulting in millions of dollars in losses each year. Marina owners also face challenges in preparing for hurricane season. While marina liability protection is provided by insurance policies, preparing marina facilities for the possibility of a major hurricane is a proven risk management step. In this guide, we will provide details on what marina owners and operators can do to adequately prepare their facilities for the upcoming hurricane season. 
The 2020 Atlantic Hurricane Season
In the Atlantic Ocean and the Gulf of Mexico, hurricane season runs each year from June 1 to November 30. The 2020 Atlantic hurricane season is no different. Researchers at Colorado State University are predicting a more active than normal hurricane season, with an estimated 16 named storms, expected to take place in 2020. Of those 16 storms, eight are predicted to be hurricanes, and four of those hurricanes are projected to reach Category 3 to 5. In other words, four of the estimated hurricanes are predicted to be severely threatening to life and property. 
Meteorological researchers also estimate that at least one hurricane will make landfall in the United States in 2020. Researchers estimate those chances at 95%, substantially higher than the average of 84% seen over a century of hurricane studies. 
Making Hurricane Preparations: Boat and Marina Considerations
While it is too early to tell where or if coastal areas will be affected by storm activity in 2020, most boat and marina owners know that preparation is key to preventing expensive property damage and vessel losses. 
Preparation begins with developing an action plan. Marina operators and boat owners alike should have plans that cover aspects like:
Where and how boats will be stored (in the water, in dry/covered storage, or offsite);

What protective measures can be implemented;

Steps for disconnecting power, fuel lines, and equipment from vessels and work areas;

Whether marina policies require specific steps, and;

Whether marina liability and boat owners' insurance policies are up to date.
How vessels will be stored during a hurricane event is perhaps the biggest consideration. Boats are at the mercy of storm surges, wave activity, and high winds, potentially subjecting them to damaging conditions. If boats are trailerable, they should be removed to safer inland areas. Boats that must remain moored within the marina facility, either at a dockside mooring or in a wet slip, should be secured with multiple lines. Vessels at anchor may be secured through the use of tandem anchors and chains to help prevent damage. Boats in dry storage, such as those awaiting repairs or maintenance, must also be secured. Marinas may opt to strap these boats to pad eyes embedded in concrete; this technique has proven effective at marinas in Florida and Puerto Rico.
Boat owners should be encouraged to remove all equipment from deck spaces, including personal watercraft, barbecues, and furniture. This equipment can be secured belowdecks, or removed to an indoor or inland location. Boat U.S., the Boat Owner's Association of the United States, has published a handy guide to preparing boats and marinas for hurricane season. This guide offers a myriad of tips for securing vessels; by adhering to their recommendations, marina liability can be reduced.
Finally, communication is key, and must involve all stakeholders, including vessel owners, marina ownership and staff, and regulatory agencies like the U.S. Coast Guard. By communicating well in advance of approaching storms, boat owners and marinas can better prepare for the eventuality of severe weather. Marina liability insurance offers coverage against many risks, but preparation and prevention are the real keys to avoiding expensive claims, not to mention the property losses associated with hurricanes. 
About Merrimac Marine Insurance
At Merrimac Marine, we are dedicated to providing insurance for the marine industry to protect your clients' business and assets. For more information about our products and programs, contact our specialists today at (800) 681-1998.