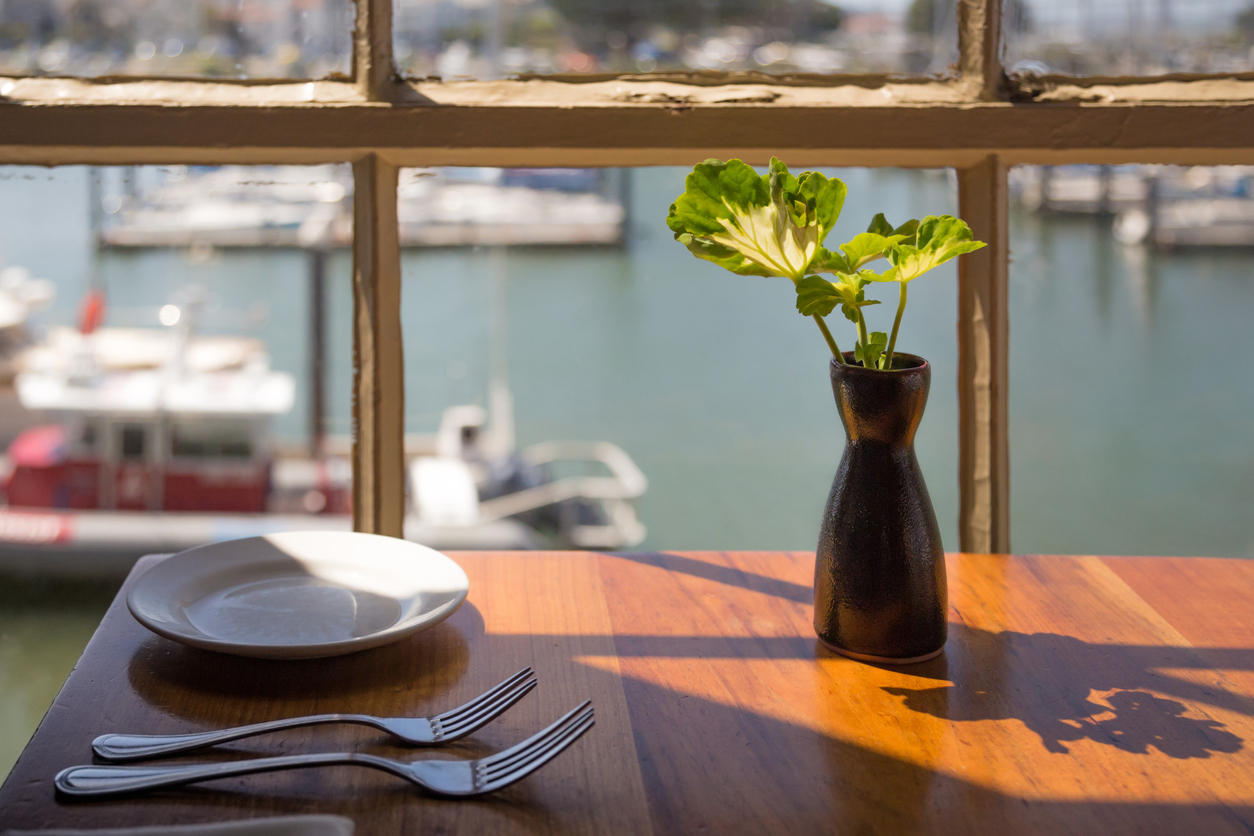 How Can Restaurants Benefit Marinas?
As the warm weather approaches, millions of people are flocking to marinas across the country. Marinas thrive during the spring and summer months, and many facilities are continually seeking ways of bringing in more guests. One of the best ways of increasing revenue is by adding restaurant facilities to marinas. Restaurants are a popular marina amenity, enhancing the guest experience. Before taking the step of opening a restaurant, however, owners must evaluate their marina insurance needs to be sure their policies are able to cover the liabilities associated with food services.
A Range of Food Service Options
Marinas in the United States range from those offering a simple slate of services to others that provide guests with entertainment, lodging, repairs, and food. Marina restaurants are also just as varied as the marinas themselves; from simple fare to extravagant multi-course meals, there is something for every taste. Marinas may choose to operate the restaurant themselves or hire a third-party food service company to handle operations. The key to a successful marina restaurant is to identify the type of service that is right for their clientele and their location. With this information, guest amenities can be brought to an entirely new level.
Restaurant Opportunities in Marinas
Growing a marina operation is not as simple as just bringing in more customers. The truly successful marina operation will give guests reasons to stay, making the marina an all-day or evening affair. Adding amenities like restaurants encourage customers to spend more time and more money at the facility; the increased revenue coming from food service operations allows for business growth.
To get started with the prospect of adding a restaurant, it is often better to start small and to expand as interest grows. Some of the most successful marina restaurants started with a very basic menu and limited service hours. As customers began to patronize the restaurant, owners can expand the menu, the seating, and the service hours. Eventually, the marina restaurant may attract non-boating customers as well as loyal boaters, further driving up business growth opportunities.
New Services, New Liabilities
Marina insurance policies cover against many risks. Not all policies offer coverage for restaurant operations and the liabilities associated with them. Common restaurant-related risks include:
Employee injuries (cuts and burns)
Customer slips and falls
Kitchen fires
Foodborne illness outbreaks
Equipment damage or failure
Identity theft
Employee theft
The liabilities arising from each of these common risks expose marina restaurant owners to a range of potential legal claims. Without adequate marina insurance, out of pocket expenses could have negative consequences for even the most financially stable marina facility.
Protecting Marina Restaurant Operations with Insurance
Marina insurance is the foundational element of risk management for marinas across the country. For those facilities offering amenities to their guests, including restaurant or other food services, basic marina insurance policies may not be enough to protect the marina's assets from loss. In many cases, marina owners seeking to add restaurants must consider a range of coverages designed to address the unique risk exposures associated with food service operations. These coverages may include:
Commercial Property Insurance – most marina insurance policies already offer this coverage. Restaurant additions may need higher limits or other considerations to ensure adequate protection.
Commercial General Liability Insurance (CGLI) – this coverage protects against marina guest injury claims, such as slips or falls or foodborne illnesses resulting from restaurant food service.
Workers' Compensation Insurance – typically required by state laws, workers' comp is an essential part of any marina operation.
Commercial Umbrella Insurance – providing excess coverages for unusual or unexpected risk exposures.
Speak to your marina insurance provider for additional coverages or endorsements needed to operate a restaurant at your facility. Marina restaurants are a growing segment in the recreational boating industry, offering great amenities for marina guests that help drive business revenue growth.
About Merrimac Marine Insurance
At Merrimac Marine, we are dedicated to providing insurance for the marine industry to protect your clients' business and assets. For more information about our products and programs, contact our specialists today at (800) 681-1998.