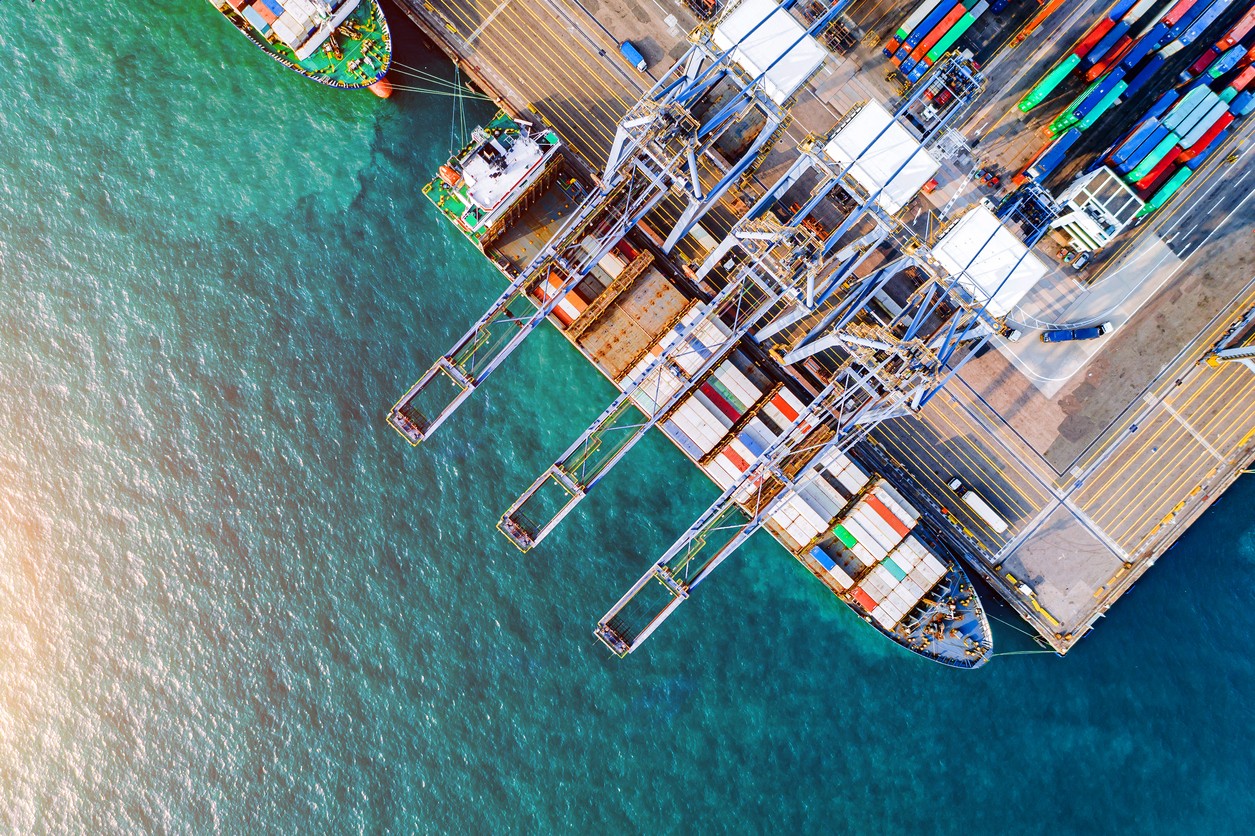 How Can Your Clients Prepare for Another Global Shipping Delay?
2020 and 2021 were difficult years for the commercial shipping industry. The global coronavirus pandemic resulted in significant delays in shipping; port congestion, worker shortages, and restrictions on international trade interrupted supply chains around the world. A ship grounded in one of the world's most important trade routes further complicated industry operations, causing delays that threatened business continuity. While commercial marine insurance is a critical component of risk management for the shipping industry, preparing for shipping delays can help to mitigate the business damage these delays may cause. Here is how shippers can proactively defend their operations against global delays.
The One-Two Punch: COVID and Suez Canal Grounding
As the coronavirus pandemic took hold of world commerce in 2020, commercial shippers were among the first to feel the pinch. A steep decline in cargo volume saw many major ports operating at capacities 15-20% below normal activity. Cargo volumes quickly returned to near-normal levels, but shortages of standardized shipping containers, widespread infection among port and ship workers, and delays in delivery to world ports created challenges for shipping operations. Commercial marine insurance policies provided coverage against many of the business risks associated with COVID-related issues, but shippers remained at the mercy of market conditions.
In March 2021, a 20,000 TEU container ship called the Ever Given became grounded in the Suez Canal, a critical trade route between Europe and Asia. Under normal circumstances, an average of 50 commercial vessels traverse the canal each day. With the Ever Given impeding passage, cargo shippers faced delays of weeks. Some shippers opted to wait out the salvage effort of the vessel, which was initially projected to take two to three weeks. Others rerouted vessels around the Horn of Africa, adding expense and time to cargo shipments arriving in European ports. Delays had a ripple effect among manufacturing and production centers worldwide; supplies and parts often arrived weeks after they were needed. Claims against commercial marine insurance policies skyrocketed as a result.
Protecting Against Shipping Delays
Many lessons were learned by commercial shipping interests in the wake of the coronavirus pandemic and Suez Canal blockage. The first was the role of diversification in supply chain management. To prevent shipment delays from interrupting business operations, shippers must diversify supply chains at every opportunity. This can include:
Partnering with suppliers in strategic global locations.
Splitting inventory at warehouse facilities in different regions.
Digitizing import/export activities, including documentation and management processes.
Seeking distribution centers with multiple transportation options, including water, rail, and road service to avoid costly delays.
By diversifying supply chains, different regional suppliers or warehouse facilities can fulfill orders as others are affected by natural disasters, disease, or port congestion.
Management of operations to avoid supply chain disruptions also includes gaining an understanding of the factors that lead to delays. Commercial shipping companies must quantify lead times, secondary manufacturer capabilities, and inventory levels with supply partners to allow shippers to adjust operations during crises. Route planning is part of ship management; identifying alternate routes between ports can spell the difference between a few hours' delay and cargo shipments delayed for weeks. While investigating route planning, fleet managers must identify:
Projected fuel expenses.
Projected time savings or time losses.
Safety and security of alternate routes.
Balancing the need for quick action against delaying rerouting ships to avoid backups.
Whenever business interruption occurs – such as in shipping delays, port congestion, or natural disasters – commercial shippers must take two critical steps to prevent future challenges. First, evaluating what worked and what went wrong can help inform decisions for the next event, allowing companies to develop robust plans. Second, assessing the coverage amounts and limits of commercial marine insurance is an important step. With this insurance, commercial shipping companies can weather the risk exposures they face when supply chains break down.
About Merrimac Marine Insurance
At Merrimac Marine, we are dedicated to providing insurance for the marine industry to protect your clients' business and assets. For more information about our products and programs, contact our specialists today at (800) 681-1998.