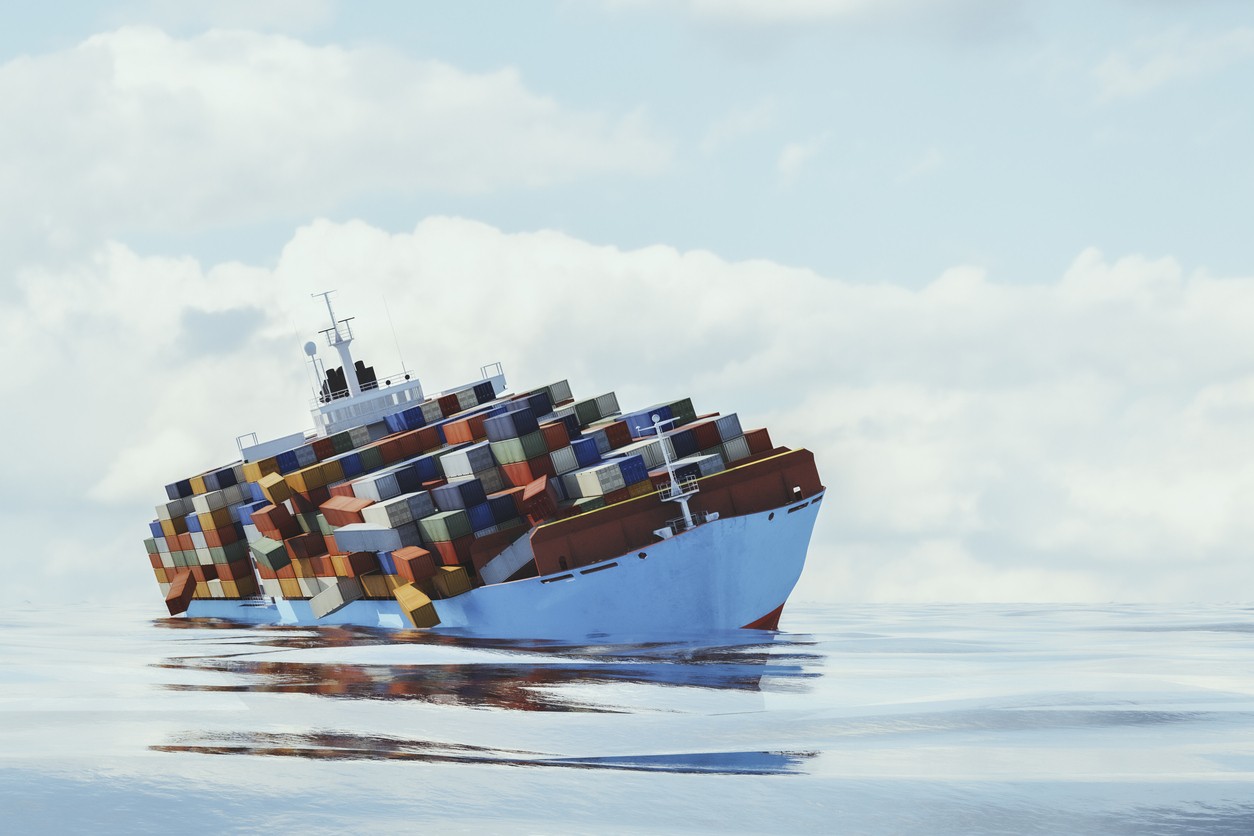 How Cargo Shippers Can Navigate Damaged Cargo
With millions of tons of cargo transported each year and multiple handling points during a cargo's journey between production centers and retailers, the issue of cargo damage looms large for the commercial shipping industry. Cargo damage results in billions of dollars in losses each year. Commercial marine insurance protects against the expenses associated with cargo damage, but managing cargoes to reduce the potential for damage is a smart risk management approach. In this guide, we will explore industry best practices for handling cargo damage.
The Costs of Cargo Damage
Containers aboard ships are designed to protect cargo from damage during ocean transit. These containers are not infallible, however; a single incident can result in significant property damage or loss. As an example, a vessel operated by A.P. Moller-Maersk encountered rough weather in 2021, resulting in the overboard loss of 750 containers. Another incident occurred in 2020 off the coast of Hawaii, when a ship operated by Ocean Network Express lost 2000 containers. That incident alone resulted in claims of over $220 million dollars against commercial marine insurance policies.
Shifting containers and the contents they contain results in damage or destruction of inventory. Handling practices as ships are loaded or unloaded in port facilities contribute to damage, ultimately resulting in billions of dollars in insurance claims each year.
Industry Best Practices for Damaged Cargo Handling
When cargo is damaged or lost during transit, how a shipper handles the loss can influence the success or failure of the business. It is all too common to point the blame elsewhere, but this rarely achieves solutions. By evaluating factors leading to losses, each cargo damage incident must be seen as a learning tool to help inform decisions about handling and transport practices.
The first step is to accept cargo upon delivery, regardless of its condition. Certain cargoes may be salvaged as damage is assessed. Turning away entire shipments because a portion of the cargo is damaged costs money in delays, storage, and processing – and puts a strain on commercial marine insurance policies.
Next, all factors leading to the damaged cargo must be documented, both in writing and by collecting photographic evidence. Investigating these factors leading to damage can reveal clues as to why damage occurred and how such damage can be prevented in the future. Noting damages in Bills of Lading or Proof of Delivery documents may also be required by insurers to file claims. Documenting damage must be done promptly to avoid delays in claims processing or delivery of replacement inventory.
Preventing Damage to Shipping Cargoes
Because damaged cargo represents billions of dollars in unexpected expenses, the commercial shipping industry has a financial incentive to prevent damage from occurring. This necessitates a top-down approach, which includes:
Identifying handling and transport practices that caused damage.
Training cargo handling personnel on proper use of handling equipment.
Rerouting cargo ships in cases of piracy, severe weather, or unfavorable ocean conditions.
Frequent inspection of cargo handling and security equipment for proper function.
Reducing handling of cargos wherever possible, including during transport and at port facilities. The less frequently cargo is handled, the more likely it is to avoid damage.
Investment in digital cargo management tools, which can improve efficiency while reducing financial losses associated with cargo damage.
Finally, shippers must periodically evaluate their commercial marine insurance policies. These policies must reflect the risk exposures faced by shippers, including the nature of cargo transported and the possibility of damage during transit. Evaluation of current policies can reveal coverage gaps or limits that do not reflect appropriate levels of risk. With a robust commercial marine insurance policy and adherence to industry best practices, shippers can continue to supply world economies with cargo deliveries, all while avoiding the expenses associated with cargo damage.
About Merrimac Marine Insurance
At Merrimac Marine, we are dedicated to providing insurance for the marine industry to protect your clients' business and assets. For more information about our products and programs, contact our specialists today at (800) 681-1998.