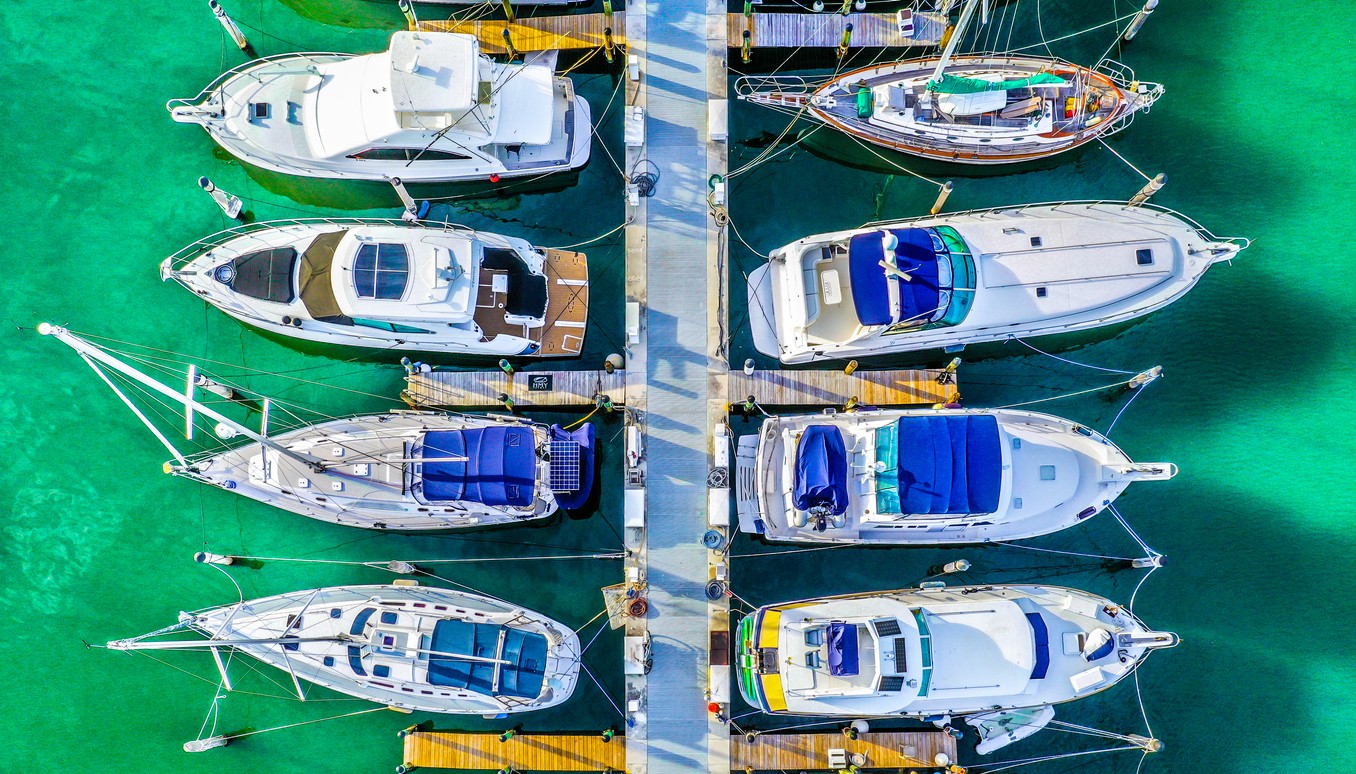 Many businesses in different sectors of commerce and industry have long realized the benefits that ecommerce provides. Marinas stand to gain these benefits by incorporating the same strategies that many companies have employed to positive results.
Along with getting marina insurance, marinas should focus their efforts on bringing their business operations up to current standards. This would include incorporating ecommerce, which can be helpful for expanding the company's market reach.
Why ecommerce is the logical first step for a marina 
Of course, there are many ways by which a marina could bring its operations to the 21st century. Utilizing a marina-focused business management system is a useful step, as is developing appropriate application programming interfaces.
But not all marinas have the resources or technological capability to implement these more advanced systems. If all the business can manage is putting together a website containing company information and products and services, the next logical step would be to incorporate ecommerce features that will help the business reach the next level.
How ecommerce can help a marina business
There are many ways by ecommerce can benefit a marina business. For starters, it can make purchases more convenient for customers, whether they involve products or services. It can also enhance workflow and improve staff efficiency, which are crucial for any business.
Of course, it will take considerable time and resources to develop a fully integrated system that provides perceptible benefits to a marina business. Even so, the effort will pay off in many other ways, including:
Extension of business reach 
One of the main benefits of ecommerce is its ability to help businesses extend their reach. For example, a marina that has a website on which its products and services are posted. The site would typically include a feature list and description of the merchandise, along with the price.
Typically, a customer would have to visit the marina in person or call to ask about the availability of a particular item. But with a site that has ecommerce capability, they could make the purchase right then and there. This is a much more convenient option for customers and can provide a massive boost to any business.
The option to make purchases remotely also eliminates logistical and geographical obstacles to doing business. Instead of being limited to customers in the immediate vicinity, marines can cater to a broader and more diverse market.
Enhancement of service availability 
Having ecommerce capability also eliminates obstacles related to business hours and time zones. By allowing customers to make purchases anytime and anywhere, marinas can increase sales and improve their bottom-line considerably.
In a sense, ecommerce allows marinas to be open for business at all hours of the day, which means that the owners earn revenue even when they aren't working. Marina owners and staff don't even have to be physically present at the location. Laptops or smartphones can handle customer queries, process orders, or finalize sales from anywhere.
Increased tracking capability 
All companies benefit from the ability to track the source of their business. Ecommerce provides this advantage, which could be invaluable to a marina's marketing efforts.
With a well-implemented ecommerce system in place, sales managers will find it easier to collect useful data with each transaction. For example, they can more easily identify peak periods for boat rentals or pinpoint which particular merchandise moved the most units at any given time or date. With the help of this information, marina owners can develop appropriate strategies for optimizing the business and minimizing risks.
Seamless integration 
The good news for marinas is that setting up ecommerce platforms is easier now than it has ever been. There are many options to establish online stores using readily available software tools, many of which have proven effective for other businesses.
With the help of these tools, marina owners can create an integrated system for processing online sales, thereby ensuring a cost-effective revenue stream. And with seamless integration between different sales features, customers can use the system without getting bogged down by technical obstacles.
Implementing an ecommerce system has many clear benefits to any business. Marinas, in particular, will be able to provide a wider range of high-quality services and improve the user experience for customers. For marina owners' intent on bringing the business to the next level, developing ecommerce capability is a huge step forward.
About Merrimac Marine Insurance
At Merrimac Marine, we are dedicated to providing insurance for the marine industry to protect your clients' business and assets. For more information about our products and programs, contact our specialists today at (800) 681-1998.