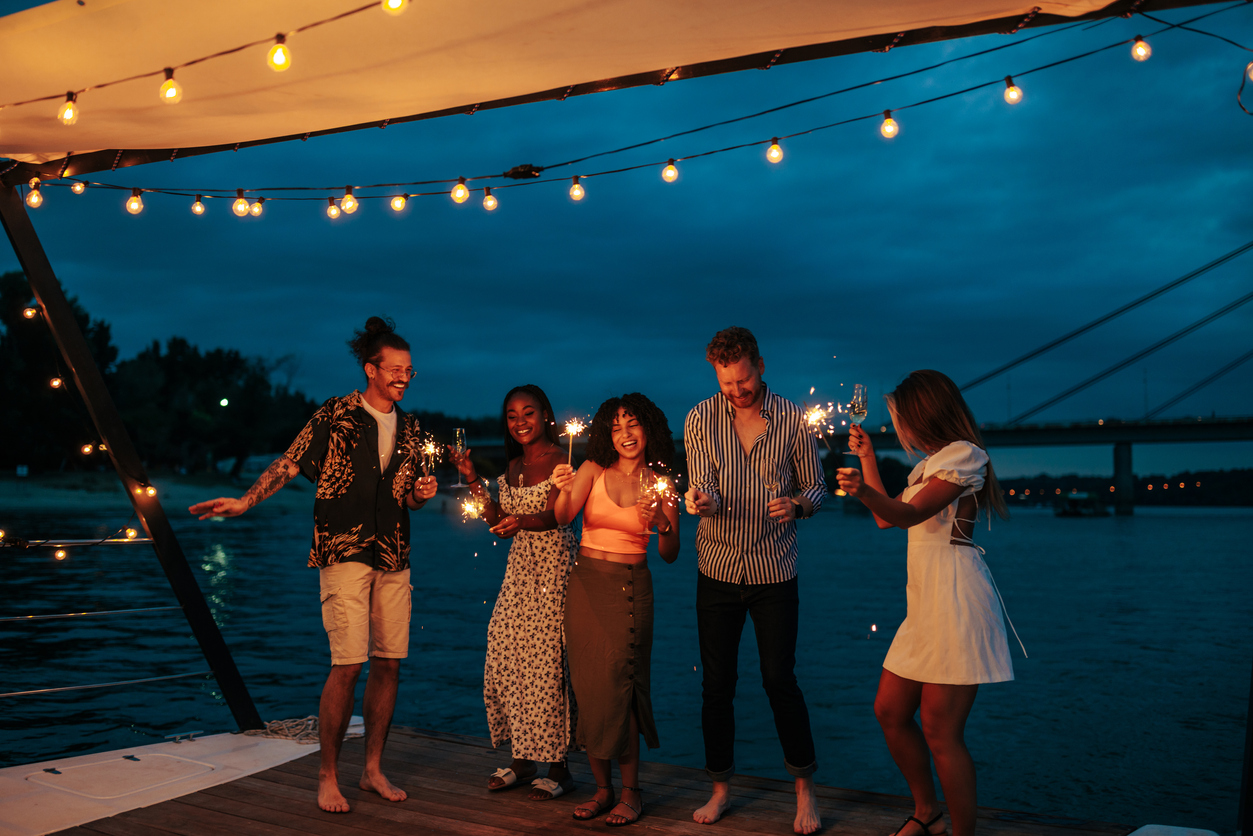 How to Throw an Effective Holiday Party on a Yacht
The holiday season is near, and what better way to celebrate than with a holiday party on a yacht? Yacht parties are becoming more popular and for a good reason. They offer a unique and luxurious experience that is perfect for celebrating with family, friends, or colleagues.
Throw the Best Holiday Party on a Yacht
If your clients are thinking about throwing a yacht party, here are some tips on how they can organize this event effectively:
Select a Vessel
First, you need to choose the right yacht for your party. Consider the size of your guest list, the type of party you're throwing, and your budget. There are many types of yachts to choose from, so it's essential to do your research beforehand. 
If your clients have yachts, they should invest in marine insurance to protect their investments. If they plan on renting, they should check whether the vessel receives coverage from yacht clubs insurance to avoid out-of-pocket expenses. 
Find the Best Location
Next, your clients must choose a location for their yacht party. Once they have selected a site, make sure to book the reservation as soon as possible because popular sites fill up fast during the holiday season.
Craft a Guest List
A guest list is helpful to allow your clients to get an accurate headcount for food and drink, gauge how much space they need, and avoid overbooking the yacht. You can also use it as a way to budget your party costs. If your clients want their holiday party on a vessel to be a success, they should take the time to craft a well-thought-out guest list.
Find a Theme
While the most prominent theme for a holiday party on a yacht would be a nautical theme, encourage your clients to get creative. A great way to find a unique theme is to consider the interests of their guests.
Hire Staff
Your clients will want to relax during the party, so hiring a professional staff is essential to take care of everything. It includes a captain, first mate, chef, servers, and bartenders. Yacht owners can find staffing agencies to provide the necessary personnel for the event.
Prepare the Menu
Finally, your clients should devise a menu for their holiday party on a yacht. It will ensure that there is something for everyone and that they can prepare the food in advance. 
About Merrimac Marine Insurance
At Merrimac Marine, we are dedicated to providing insurance for the marine industry to protect your clients' business and assets. For more information about our products and programs, contact our specialists today at (800) 681-1998.