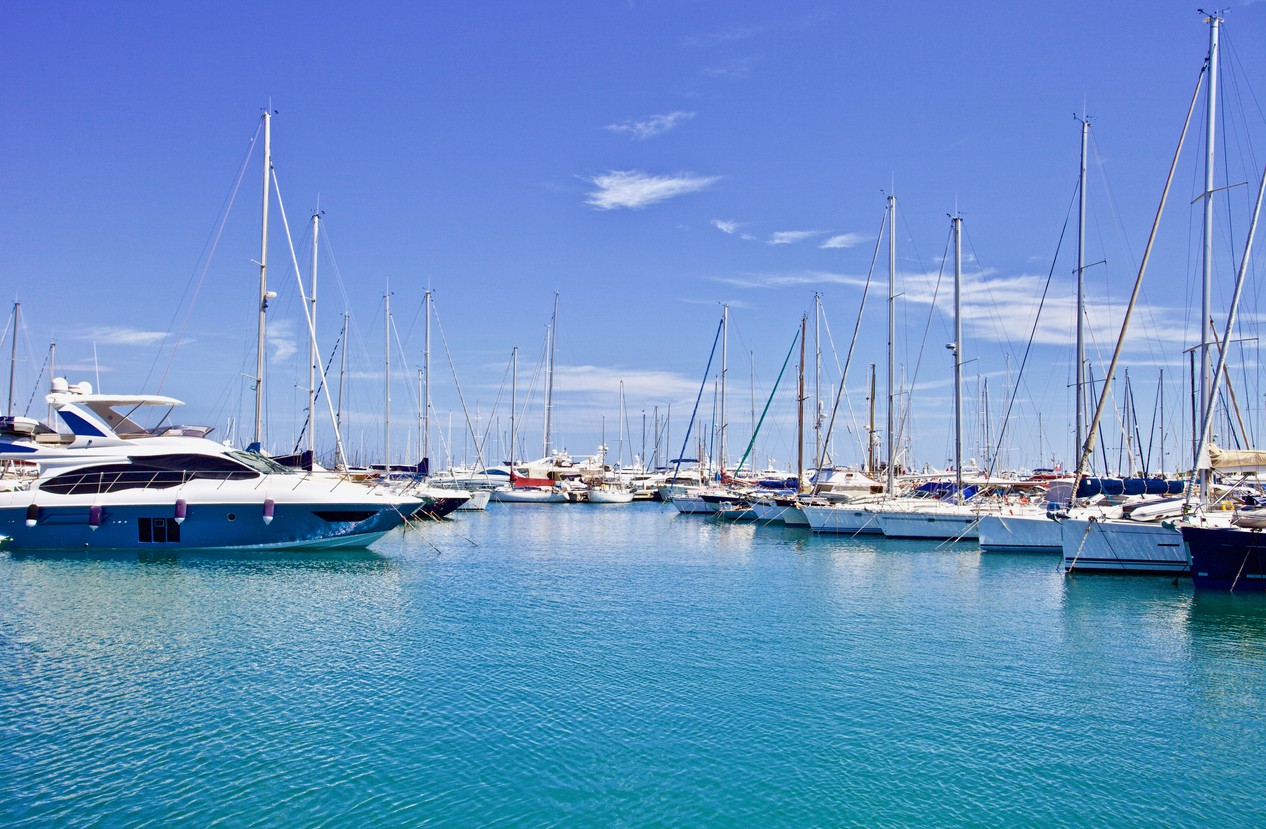 Marina and yacht club owners experienced several powerful hurricanes in 2020, resulting in millions of dollars in property losses. Now that the 2021 Atlantic hurricane season is here, it is time to prepare for severe storm activity. Along with yacht club insurance, preparing in advance of hurricanes can help to prevent expensive damage to club properties, vessels, and equipment.
Predictions for the 2021 Hurricane Season
Researchers at the National Oceanic and Atmospheric Administration (NOAA) Climate Prediction Center are forecasting above-normal conditions for the development of hurricanes in the Atlantic Ocean and the Gulf of Mexico.
The storm season, extending from June 1 through November 30, has a likelihood of producing 13 to 20 named storms, of which between 6 and 10 could become hurricanes. Of the predicted hurricane-level storms (with winds at or exceeding 74 MPH), 3 to 5 storms could be classified as major. Major hurricanes are those that reach Categories 3, 4, or 5 on the Saffir-Simpson Hurricane Wind Scale. Even a Category 1 storm poses significant risks for marina operations; with yacht club insurance and adequate pre-season preparation, the risks can be minimized.
Although researchers are predicting above-normal risks for hurricane development, the 2021 season is not expected to be as active as the year preceding it. 2020 set records for hurricane activity, with 14 hurricanes in total, 7 major hurricanes, and 11 named storms hitting coastlines in the U.S.
Hurricane Risks: Planning and Preparation
Planning for hurricanes in marinas and yacht clubs must take a proactive approach. There are many variables in terms of storm paths, intensity of effects, and duration of storm activity. One aspect is not variable, however, and that is the potential of a severe storm to cause widespread damage or loss. Common hurricane risks include:
Injuries to yacht club personnel and guests.
Flooding from storm surges, wave activity, and rainfall.
Damage or destruction of yacht club buildings and structures.
Electrical damage caused by high winds and wave activity.
Damage or loss of boats stored or moored on yacht club properties.
With these risks in mind, creating an action plan is the first step toward preparing for hurricane risks. This plan must combine input from everyone involved in yacht club operations, including staff, managers, owners, and members. This plan must include components like:
Plans for storing vessels on yacht club properties.
Plans for relocating at-risk vessels to inshore dry storage or offsite locations.
Plans for disconnecting crucial infrastructure such as electrical service, fuel systems, and floating docks or structures.
Plans for training employees on hurricane preparedness best practices.
Plans for implementing emergency action policies.
Armed with a master plan that takes all risks and actions into account, club owners can supplement the protections of their yacht club insurance policies.
A Primary Focus on Vessel Security
When a hurricane approaches, yacht clubs may have millions of dollars' worth of boats and other watercraft on premises. A severe storm could cause widespread damage or loss to these vessels, straining even the most comprehensive yacht club insurance policy. Therefore, securing vessels is of paramount importance.
The U.S. Boat Owners' Association has developed a preparedness guide for vessel owners and yacht club personnel that addresses best practices for vessel security. Some of the highlights in this guide include:
Moving or trailering boats to inshore storage locations if possible.
Directing vessel owners to take an active role in boat security.
Removing all deck equipment such as furniture, barbecues, and personal watercraft to safe storage.
Anchoring vessels with tandem lines at bow and stern.
Securing vessels stored on land with cables or straps attached to concrete land anchors.
Disconnecting shore power and freshwater hoses prior to the storm's arrival.
These steps are not difficult to implement yet can have a profound effect on the safety of vessels. By focusing on vessel security, the potential for expensive damage or loss is mitigated.
Training is the Key to Preparedness
In any operation, training for emergencies is a critical aspect. For yacht club owners, employees must be trained to handle hurricane preparedness and emergency procedures before a storm threatens the club. This training can also help define who is responsible for which parts of the preparation and what to do in case of an unexpected emergency situation. Training should also include:
Personal safety best practices.
Reporting of incidents, including pollution spills, vessels adrift, or loss of electrical services.
Emergency first aid.
Use of personal protective equipment (PPE) in severe weather.
Evacuation steps to take if hurricanes threaten local coastlines.
With training, preparation, and with yacht club insurance, marinas and yacht clubs can handle whatever storm activity comes their way. Managing risks with these components is the key to surviving the Atlantic hurricane season with minimal losses.
About Merrimac Marine Insurance
At Merrimac Marine, we are dedicated to providing insurance for the marine industry to protect your clients' business and assets. For more information about our products and programs, contact our specialists today at (800) 681-1998.