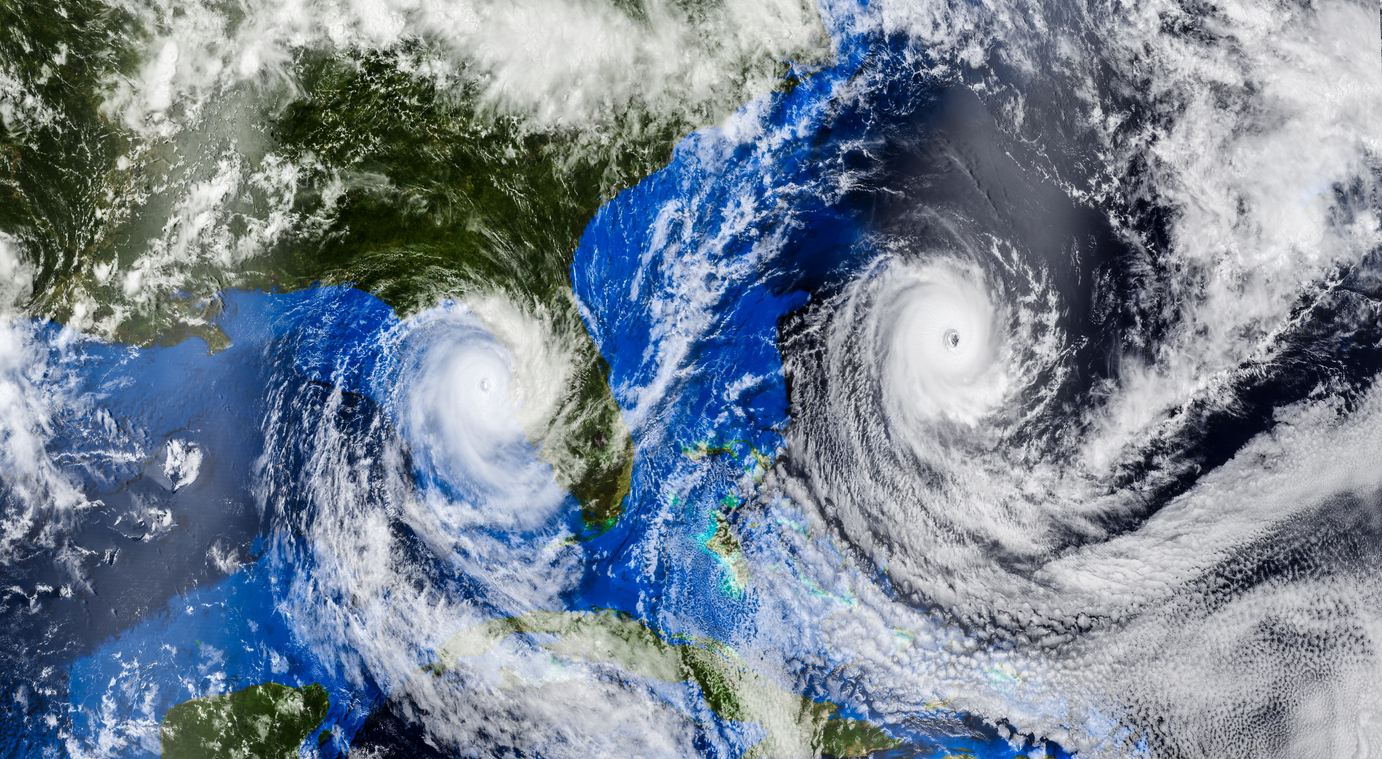 Hurricane Season: High Water Levels Increase Marina Risk
Marina and yacht club owners face myriad risks in their daily operations. Marinas can be busy places, with people, large equipment, and expensive boats coexisting in potentially confined spaces. The facilities' proximity to water only complicates the risk exposure for owners. As the Atlantic hurricane season begins, marina risks increase with the potential for high water events. Maintaining marina safety is paramount, no matter the water conditions. In addition to obtaining marina and yacht club insurance protection, here's how marina owners can help to manage the risks associated with hurricane-driven high water events.
Hurricane Season: High Seas and Fierce Winds

Running from June 1 to November 30 each year, the Atlantic hurricane season has the potential to affect coastal areas in the Caribbean, Gulf of Mexico, and Eastern Seaboard regions. For marina owners, storm surges and unusually high tidal patterns are of particular concern; these high water events can damage or destroy property and put lives at risk.
The 2020 hurricane season is predicted to be particularly challenging. According to researchers at the National Oceanic and Atmospheric Administration (NOAA), there will be 13 to 19 named storms, of which as few as six or as many as 10 could reach hurricane strength. Three to six of those hurricanes may reach "major" hurricane status of categories 3, 4, or 5. The predictions for the 2020 season are significantly higher than the average season, which typically has about 12 named storms and an average of six hurricanes.
It is important to remember that a storm need not be a named hurricane to cause damage. Storms of lesser strength, including tropical depressions and tropical storms can still produce excessive rain and storm surges, potentially causing severe damage.
What Can High Water Events Do to Marinas?
There are obvious and hidden risks when high water affects marina operations. The obvious effects are clear; high tides and strong winds can push water into structures, swamping them and causing significant damage. Flooding of marina areas can push vessels into one another, including those moored dockside as well as boats stored in drydock or paved locations. The result can be expensive damage or complete loss of vessels.
Hidden risks of high water events should not be overlooked. When high waters flood marina facilities, the water may obscure boater, motorist, and pedestrian access points. Slip and fall risks increase as a result, with guests and employees at risk of encountering submerged hazards. Electrical systems submerged by flood waters in hurricanes – including shore power systems and electrical cables or conduits serving marina facilities — are especially dangerous; the phenomenon of ESD or Electric Shock Drowning causes fatalities each year.
Pollution risks grow as water rises during a hurricane event. For marinas that offer fueling and sewage-pumping services, high water can lead to spills of harmful substances into the waters adjacent to marina facilities. Mitigating environmental pollution spills can be expensive, even for those marina owners who have adequate pollution liability insurance as part of their coverage.
Best Practices for Marina Owners
Marina owners have an obligation to provide safe accommodations for their boating clients' vessels. Additional services and amenities like restaurants, fueling, and maintenance help to attract and retain clients. When hurricane season approaches, these accommodations and amenities may be put at risk.
To prepare for high water events resulting from hurricane storm activity, marina owners should take the following steps:
Ensure that all vessels are moored securely in advance of approaching storms.
Evacuate all vessels to protected inshore or dry-land locations if possible to minimize damage risks.
Shut off power to docks and fueling systems that may become submerged in high water.
Block off access points that may become submerged, including walkways and driveways, to reduce injury risks.
Train all employees on emergency procedures, including floods, fires, and environmental spills. Training is the key to risk management by fostering a safety-oriented workplace culture.
Finally, review marina insurance policies and update coverages as needed.
About Merrimac Marine Insurance
At Merrimac Marine, we are dedicated to providing insurance for the marine industry to protect your clients' business and assets. For more information about our products and programs, contact our specialists today at (800) 681-1998.