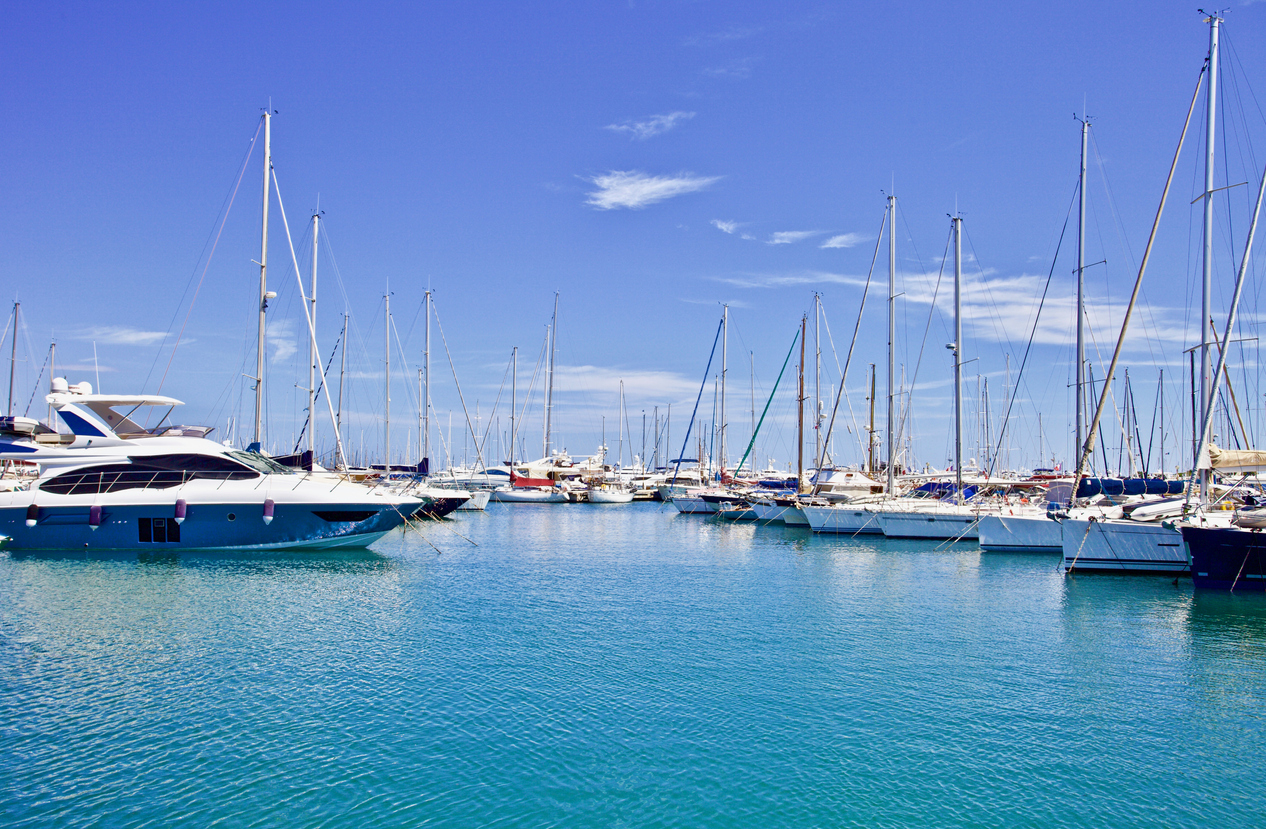 Insurance Requirements for Marinas
Marinas can be found near any large body of water in the United States. From quiet rural lakes to urban coastlines, marinas serve the needs of millions of boat owners. These marina facilities face significant risks, both from property and from liability exposures. Marina insurance, then, serves as the foundation of risk management for marina owners. What types of insurance are available, and what is required to protect the marina's assets as well as the property of boat owners who use these facilities? In this guide, we well share details on the leading marina insurance solutions.
Hazards and Risks in Marinas
While most marinas are operated with a safety-oriented mindset, even the safest marina operation faces significant hazards and risks. Some of the most common risks include:
Damage due to storm activity
Flooding, property damage, and erosion due to tidal surges or wave activity
Fires
Theft or vandalism
Structural damage to marina buildings, docks, and boat storage areas
Electrical hazards
Guest and staff injuries
Pollution discharges
Legal liabilities
A peaceful day on the water can quickly turn into an adverse event that can damage or destroy millions of dollars in property. Marina owners must protect their investments – and the investments of their users – with comprehensive marina insurance products.
Is Marina Insurance Required?
Some marinas only offer basic services like fueling, moorage, and off-season storage, while others will have a broad range of amenities available to users. Some of these services and amenities may require insurance coverage. The insurance needs of a basic marina operation differ greatly from those that offer restaurants, entertainment, recreation, and live-aboard options to their guests.
Every state sets its own guidelines for marina owners. Federal Maritime Laws may also impact certain marina operations. Even more important, there are several federal regulatory authorities that govern marina operations, including the U.S. Coast Guard, the Department of Homeland Security, the Environmental Protection Agency (EPA), and the Occupational Safety and Health Administration (OSHA). Marina owners must check with these agencies for specific insurance requirements and coverage amounts; an experienced commercial marina insurance firm can help pinpoint the exact coverages needed to meet established regulatory standards.
A Range of Coverages to Suit Marina Owners
In its most basic form, marina insurance serves to protect marina owners from property damage or loss and the liability risks inherent in marina operations. Within these two major categories of coverage, carriers offer marina owners a range of options. For property coverages, marina owners can choose:
Real and personal property insurance
Boat show/exhibition coverage
Pier, Wharves, and Docks insurance
Repair/Maintenance equipment, lifts and tools coverage
Boat and yacht dealer insurance
Owned watercraft coverage
Watercraft rental insurance
Business income/business interruption insurance
Many marina owners have discovered that their liability exposures can result in expensive litigation. To protect marina assets, smart facility owners choose liability coverages, including:
General liability insurance
Pollution insurance
Commercial automobile insurance
Marina operators legal liability insurance
Ship repairers legal liability insurance
Protection and indemnity insurance
Bumbershoot (excess liability) insurance
Products liability insurance for maintenance/repair operations
Insurance brokers with experience in marina insurance can help owners select the right coverage types and amounts for their individual needs. Again, each marina will have its own unique needs and risk profiles. This insurance is a critical part of risk management, helping to add a layer of protection from the risks found in marina operations. With the right insurance coverages and options in place, marinas can gain peace of mind, helping the operation to flourish while meeting state and federal regulatory requirements.
About Merrimac Marine Insurance
At Merrimac Marine, we are dedicated to providing insurance for the marine industry to protect your clients' business and assets. For more information about our products and programs, contact our specialists today at (800) 681-1998.