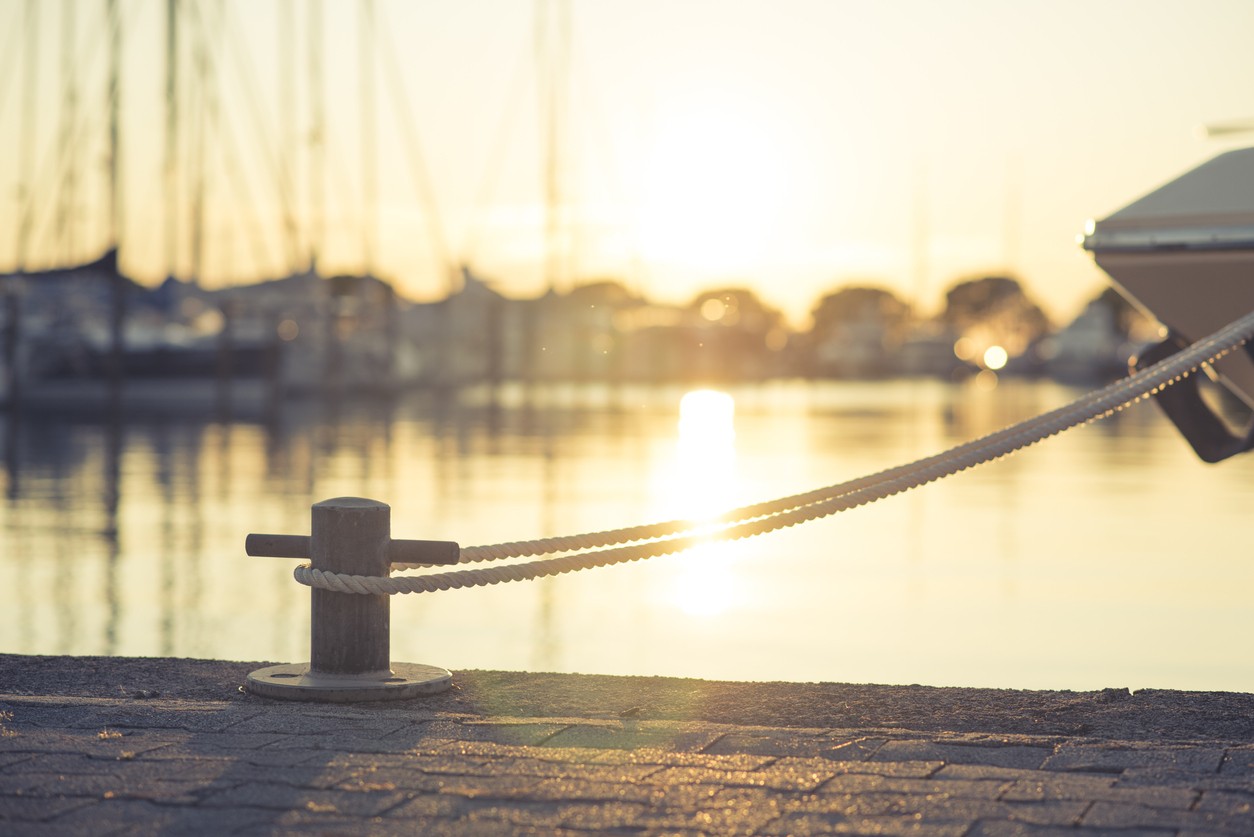 Most of your marina clients are accustomed to ramping up their marketing and communications during peak season. After all, peak season is when customer activity is at its highest. Therefore, it makes perfect sense to focus the majority of customer-targeted interaction during these periods.
But just like marina insurance, communications is a year-round concern. Or at least, it should be. Although your clients do stand to benefit from boosting customer-related activities during peak business periods, maintaining communication throughout the year is equally crucial.
Continued communications with customers is especially vital for marina owners. The marine industry traditionally goes through extended lulls alternating with periods of frenzied activity. And with the pandemic causing widespread shutdowns and‒conversely‒a steep increase in first-time buyers, maintaining active communications throughout the year is doubly important.
With that in mind, let's take a look at ways by which your clients can continue to communicate with customers during the off-season:
Adopt a more personal approach
Providing services with a personal touch is the cornerstone of the most effective customer-centric marketing campaigns. Entrepreneurs and marketers from various industries have long figured out the value of adopting a more personalized approach to customers.
This approach can be beneficial to marina owners as well. There are many opportunities to engage with customers in a more personal and friendly manner, whether communicating with them via phone, SMS, email, or online chat.
It doesn't have to take a long-drawn-out conversation either. In most cases, even an announcement of an upcoming event or reminder of the next season will be enough to reinforce the personal connection.
Hold off-season events
Holding offseason events is another great way to remain connected with customers. Your clients can even host virtual events, which are now generally accepted methods to maintain contact in the age of COVID-19.
Events can focus on various topics, including safety tips, information from resource speakers, and boat preparation for winter. The important thing is to provide useful and relevant opportunities for customers.
Share planned activities
Sharing upcoming activities could also help ensure customer engagement. Because off-season is often a time for planning and reorganizing, your clients will typically have plenty to share with their audiences. Keeping customers in the loop will also encourage customers to follow your clients for upcoming news and the latest updates.
Maintain an active social media presence
Maintaining an active social media presence is an extremely effective strategy that is remarkably easy to implement. It requires very little effort and won't cost your clients a cent. Best of all, it is a powerful way to ensure continued customer engagement even during lulls in the industry.
Social media posts can run the range from event announcements to tips and even links to articles by industry experts. As long as it invites engagement and encourages participation, it will help keep your clients' brand fresh in the minds of their customers.
Challenges of communicating with customers
As your clients probably realize, maintaining customer communications can be extremely challenging. There are many tasks to juggle, all with unique obstacles and concerns. Communicating can be even more difficult when relying solely on manual methods.
Marina owners can ease the process considerably by utilizing customer relationship management (CRM) software. These technologies effectively streamline communications and help ensure continued customer satisfaction throughout the year. Consequently, customers are more likely to remain engaged and provide your clients with repeat business when peak season comes around again.
Enhancing customer communications in 2022
As we find ourselves at the beginning of 2022, your client needs to realize the importance of maintaining active communications with their customers throughout the coming year. Remember that effective year-round communication is essential for successful operations during the upcoming peak seasons.
For marina owners and operators, the primary focus should be on 1) keeping customers engaged throughout the year and 2) ensuring that they come back for more products and services when buying season rolls back around. The tips outlined above should help keep marina professionals connected with their customers.
Many significant challenges remain in the marine industry, to be sure. Shutdowns continue to be a threat, and the demand for boats among new owners and first-time buyers is a significant factor that will influence buying trends in the coming months.
Industry stakeholders will also have to accept that buyers are getting younger and younger. The increased demand from a more youthful and more aggressive customer base will undoubtedly significantly affect supply and demand. Consequently, sellers should exert extra effort in maintaining sufficient inventory.
About Merrimac Marine Insurance
At Merrimac Marine, we are dedicated to providing insurance for the marine industry to protect your clients' business and assets. For more information about our products and programs, contact our specialists today at (800) 681-1998.