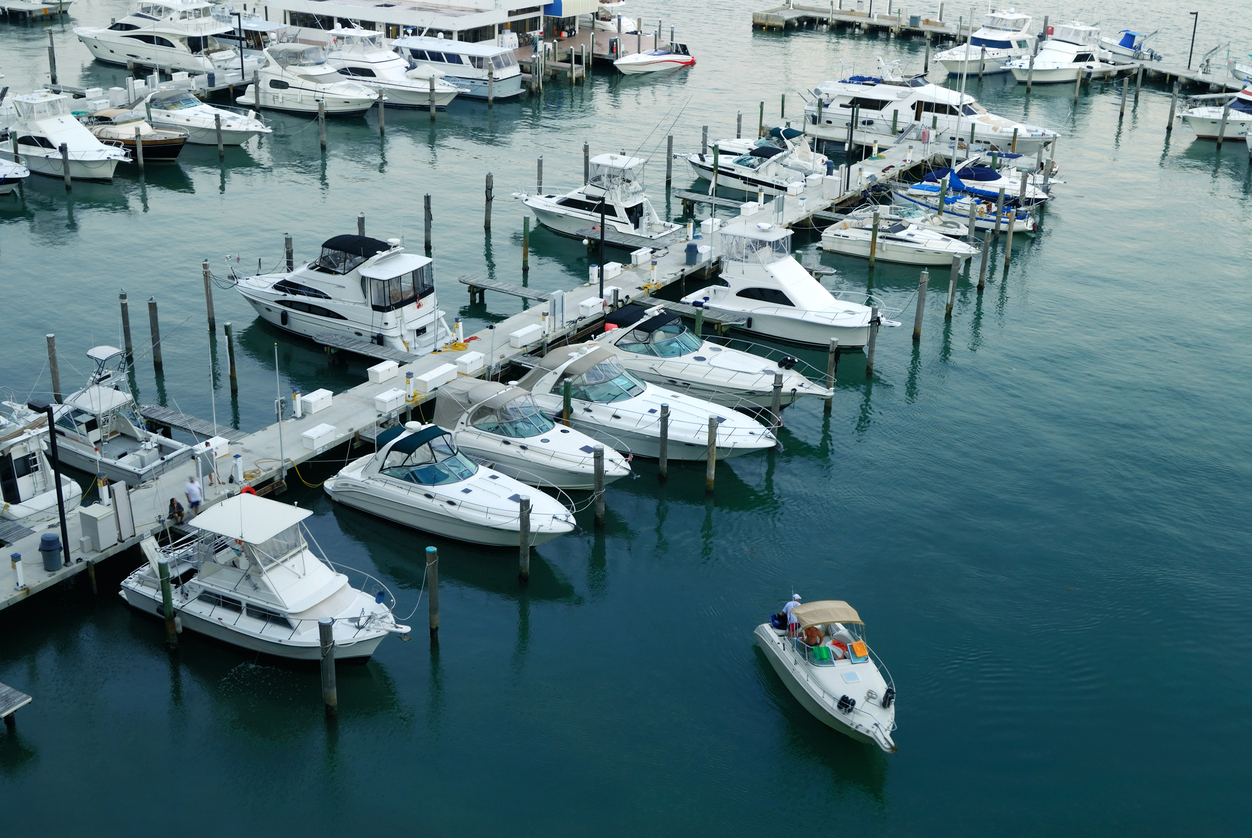 Marina and yacht club owners face numerous risks in their daily operations. One of these risks is the discharge of pollutants into nearby waterways. With marina insurance coverage available to protect marina assets in cases of pollution spills, this is a critical risk management strategy for marina owners. Owners must be aware of the potential for pollution incidents, however, and not every pollution source is clearly understood. In this guide, we will explore nonpoint pollution and present best practices for managing the risks associated with this hidden pollution source.
What is Nonpoint Pollution?
Most marina owners are aware of common pollution sources such as leaking fuel and lubrication systems, accidental sewage discharges during pumping, and solid waste. Most of these potential pollution sources are relatively easy to manage. Nonpoint pollution, however, is more difficult; these pollutants can be more damaging to the environment as they are harder to detect and manage.
In simple terms, nonpoint pollution refers to any pollutant that does not come from a single source, and can include:
Erosion of coastal soils from wave and wind activity or storms.
Runoff from paved areas and buildings.
Disturbances of sediments in boat basins during operations or from construction/maintenance activities.
Leaks from sewer systems and piping.
These pollution sources can cause damage to sensitive coastal ecosystems, including damage or destruction of plants and wildlife. Unmanaged nonpoint pollution can irreparably harm areas around marinas, resulting in steep regulatory penalties and putting significant strains on marina insurance policies.
Preventing Nonpoint Pollution
Marina owners have a duty to protect coastal environments. Identifying and mitigating nonpoint pollution source is a critical component of risk management. Just like marina insurance, risk management practices for pollutants can protect against the damages and losses associated with pollution spill incidents.
Nonpoint pollution mitigation begins with careful analysis of marina uses. During construction or maintenance of marina facilities, sediments and coastal vegetation can be disturbed. To prevent erosion from harming ecosystems, sediment fencing is a time-honored method during construction projects. In daily operations, implementing strict speed limits and lining sensitive shorelines with rock, rubble, or fencing can help to keep erosion to a minimum.
Inspection of any potential pollution sources should be conducted on a regular basis. This includes obvious equipment like fueling systems and sewage pumping stations. The holding tanks and receptacles for pollutants cannot be overlooked during these inspections; they can leak and cause widespread devastation if not addressed. If marina facilities have onsite sewage treatment systems, careful inspection can reveal potential problems before they can cause harm.
To prevent runoff from paved areas and building roofs from harming coastal ecosystems, stormwater diversion systems should be installed. This can include oil separators, catch basins, and stormwater pond areas. To further minimize the risks associated with pollutant runoff, reduce fertilizer and pesticide use on vegetation around marina grounds. If oil or fuel spills occur on paved surfaces, quick cleanup with absorbent materials can prevent pollution from entering waterways.
Finally, marina owners and their staffs must adopt a pollution safety mindset. Training should include identification of single-point and nonpoint pollution sources as well as the steps needed to prevent pollution discharge incidents. If a spill or discharge should occur, this training can equip marina employees with the information they need to initiate cleanup efforts. Training and instruction on pollution prevention can go a long way towards creating safer, more enjoyable marina experiences for guests. This training also supplements the risk management protections of marina insurance, helping to keep pollution claims to a minimum.
About Merrimac Marine Insurance
At Merrimac Marine, we are dedicated to providing insurance for the marine industry to protect your clients' business and assets. For more information about our products and programs, contact our specialists today at (800) 681-1998.