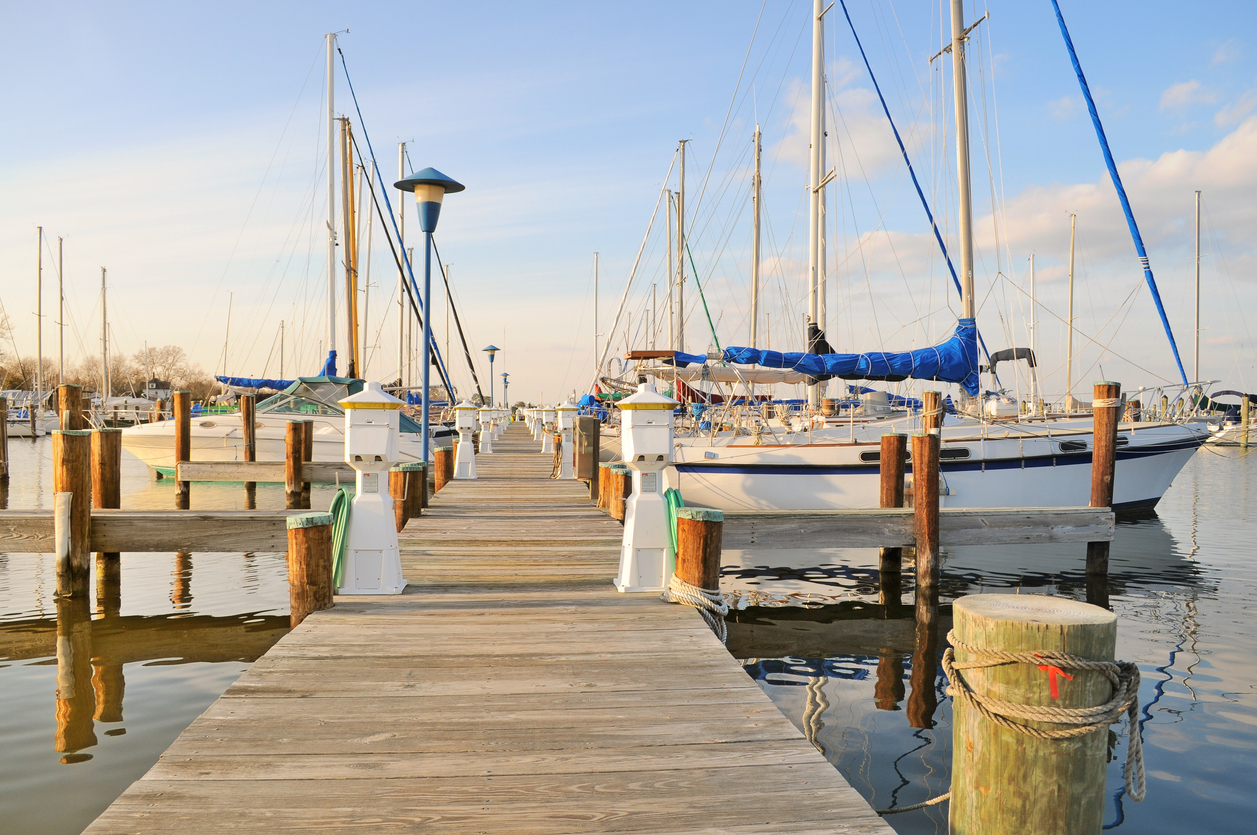 Marina Insurance Essentials
Running any commercial enterprise always entails a certain degree of risk. These risks may not be so apparent to marina owners, given the somewhat unique nature of the business. Even so, it is important to get marina insurance to cover risk exposures that could jeopardize their investments and personal assets.
Why is insurance necessary for marina owners?
Marinas offer docking and storage services for boat owners, which traditionally come with many risks. Most facilities also sell fuel and boating equipment, rent out boats, and provide repair and maintenance services, all of which carry some degree of risk.
Marina insurance can safeguard against potential liabilities arising from these risks, protecting the owners' personal assets and helping ensure the business's continued operations. With the protection of marina insurance, owners have the assurance of knowing that they won't have to pay settlements and legal fees out of their pockets.
Common risk exposures of marina businesses
The typical marina environment is a potential danger zone, with risks and hazards at almost every turn. Although safety protocols and policies can go a long way in reducing the possibility of damage and injury, it's virtually impossible to eliminate all the risk factors inherent in the business.
For example, marinas typically service boats, which often have substantial amounts of fuel onboard. Many marinas also offer refueling services, which further add to the risk of fire and explosions.
The materials used in building boats may also pose fire hazards. Wood, fiberglass, rubber, and fabric are all flammable and could quickly catch fire under certain circumstances.
The marina's physical environment itself can be rife with hazards. Electric wires and fixtures, puddles, oil slicks, rotted wooden gangplanks, and damaged walkways all contribute to accidents that could result in lost property, damage, and personal injury.
Environmental factors could also cause losses and considerable damage. Rainstorms, hurricanes, tidal waves, and other extreme weather conditions can destroy buildings, compromise the ports' structural integrity, and jeopardize the marina's inventory. Without insurance, all these incidents could entail prohibitive repair and replacement costs.
What types of insurance are essential for marina owners?
Most marinas will benefit from having the following types of insurance:
General liability. This protects marinas from a wide range of claims such as property damage, personal injury to third parties, advertising errors and oversights, and other common business-related risks. This insurance usually pays for covered incidents, including legal expenses and lawyer's fees if the marina owner is subject to a lawsuit.
Workers' compensation. This is a requirement in most states in the U.S. It pays for the medical costs and lost wages of company employees who become sick or injured due to performing their duties. Having workers' compensation insurance also frees employers from legal liability for alleged negligence claims that employees may file if they become injured or fall ill.
Business interruption. This insurance compensates business marina owners for the lost income they may incur due to work or operations stoppage in the event of a covered disaster. If a storm or hurricane occurs, and the marina has to close while repairs are being done, this insurance will cover the loss of revenues that the owner would otherwise earn during this period.
Commercial auto insurance. This insurance pays for the costs associated with physical damage and liabilities involving the use of company-owned vehicles. For land-based businesses, covered vehicles typically include company trucks, vans, and other vehicles used for company purposes. In the case of marinas, these vehicles may be covered if used for official functions. Water vessels used for marina operations may also be included in the coverage.
How much does it cost to insure a marina?
Marina owners in the U.S. generally spend $400 to $700 annually for general liability coverage amounting to $1 million. The actual cost varies depending on the size of the marina, the inventory, risk exposures, and other factors. Owners may get an insurance estimate online or discuss their needs with an insurance provider.
Conclusion
It's alarming to note that as many as three out of four marinas in the United States do not have a reliable risk management system. Owners of these businesses face the possibility of having to pay expensive settlements and legal fees out of pocket when slapped with a liability claim. This could result in financial disaster, jeopardizing not only the business but also the owner's savings.
Getting marina insurance can prevent this from happening. By getting the appropriate coverage for potential risk exposures that all businesses face, marina owners can help ensure their financial well-being and the company's continued future.
About Merrimac Marine Insurance
At Merrimac Marine, we are dedicated to providing insurance for the marine industry to protect your clients' business and assets. For more information about our products and programs, contact our specialists today at (800) 681-1998.