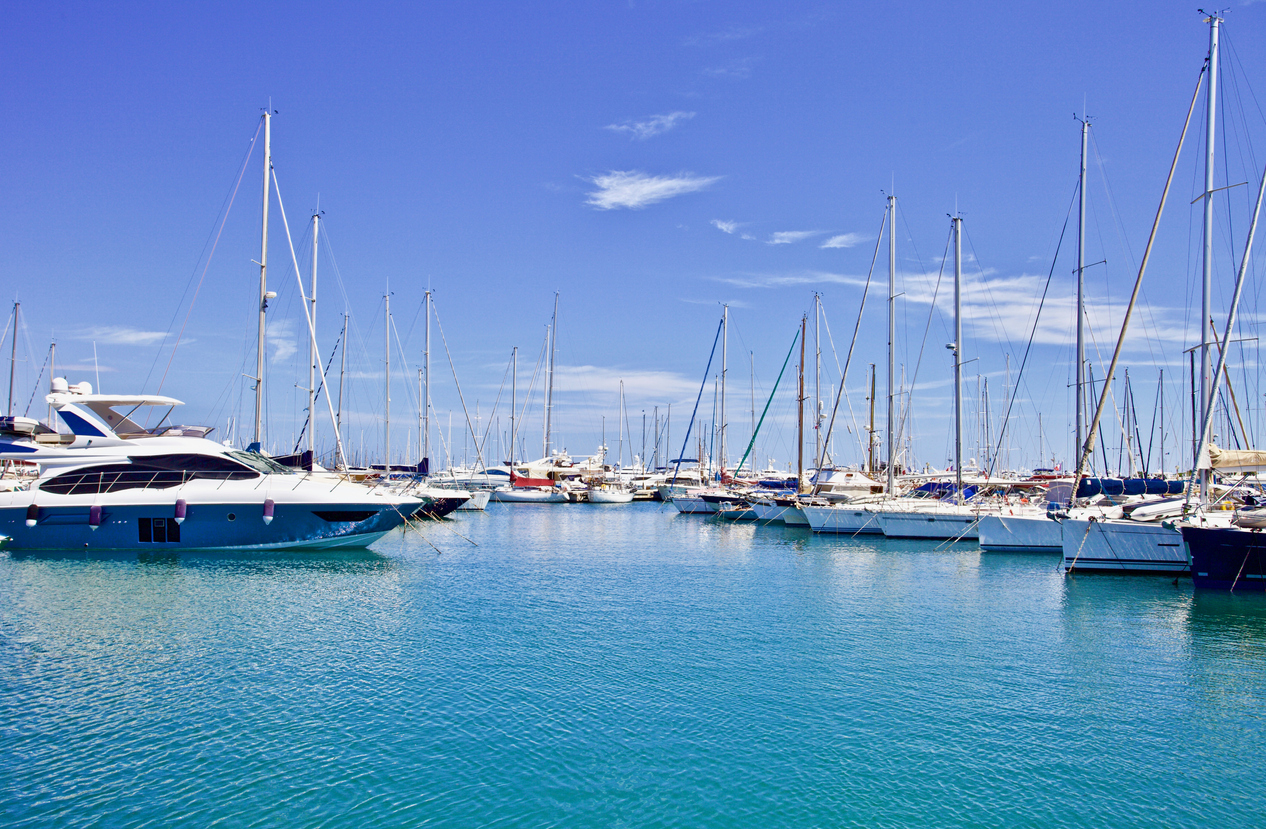 Operational Safety at Marinas
With a range of services and amenities available to boaters, marinas and yacht clubs are busy places throughout most of the year. This level of activity at marinas represents a wide array of operational risks, however, and failure to address those risks can result in property damage, loss, or injury. Marina insurance protects against many risks, but to supplement its protections, marina owners and staff must develop operational safety awareness. In this guide, we will show you how to create and implement operational safety for marina staff and for customers.
Operational Safety Risks in Marinas
Recreational marinas have a duty to ensure safety for both staff members and guests. In general, marinas operate safely, but there are potential risk factors to consider. Common operational risks in marinas include:
Boat fires
Fuel leaks and pollution discharges
Trip and fall hazards
Electrocutions
Drownings
With appropriate safety-oriented operational practices, many of these potential risks can be minimized. With these practices in place and the protection of marina insurance, losses can be controlled. However, there are certain risks that even the most seasoned marina owners may overlook. These unexpected risks include:
Facility security and access control
Coastal erosion
Effects of tidal movement on ramps, decks, and floating docks
Implementing Safety in Marina Operations
During the boating season, marinas are bustling places filled with activity. Boats come and go, guests take advantage of facility amenities, and staff members work hard to provide accommodations and services for guests. In every one of these dynamic operations, safety is paramount. Marina owners can supplement the protections of marina insurance by implementing safety-oriented practices, helping to minimize property and injury risks for staff and guests alike.
Safety begins with training of marina staff members. Training should be conducted on a regular and ongoing basis. In staff training, consider the following topics:
Safe operation of marina equipment (fueling systems, lifts, sewage pumping stations, machinery).
Fire safety, including what to do and who to notify if a fire breaks out on marina property or vessels berthed there.
Safe workplace practices including minimizing slip and fall hazards, proper lifting techniques, and water safety.
Next, it is a good practice to conduct regular inspections of marina properties. This must include inspections of walking areas, fuel and lubrication systems, boat lifts, and coastal areas. By conducting regular grounds inspections, it is possible to catch issues before they can cause damage or injury. Scheduling regular maintenance of marina equipment and grounds serves to reduce the chances of an incident.
Posting warning signs is another good way to spread a safety-oriented culture to staff members and marina customers. Signs that address common safety issues should be located prominently. Signs should also include emergency contact numbers, such as to the marina office or the U.S. Coast Guard. One type of sign that cannot be overlooked is a "no swimming" sign posted wherever guests may congregate. Forbidding swimming on marina properties can greatly reduce the possibility of an accidental drowning, including electric shock drownings which have killed people in and around marinas in the United States.
Finally, marina security must be addressed. Access to the facility during and after business hours must be controlled through the use of fencing, gates, and closed-circuit video monitoring. Smart marina owners also invest in lighting to illuminate docks and parking areas after dark, helping to reduce the possibility of criminal activity.
With these practices in place, marina operations can continue to serve the needs of their customers while protecting against property damage and injuries. Owners should review their current marina insurance coverages to ensure that they are appropriate for the risk exposures marinas face in their operations. Safety is the number one risk management strategy for marinas, and with a little bit of work, marinas can be made safer and more enjoyable for everyone.
About Merrimac Marine Insurance
At Merrimac Marine, we are dedicated to providing insurance for the marine industry to protect your clients' business and assets. For more information about our products and programs, contact our specialists today at (800) 681-1998.