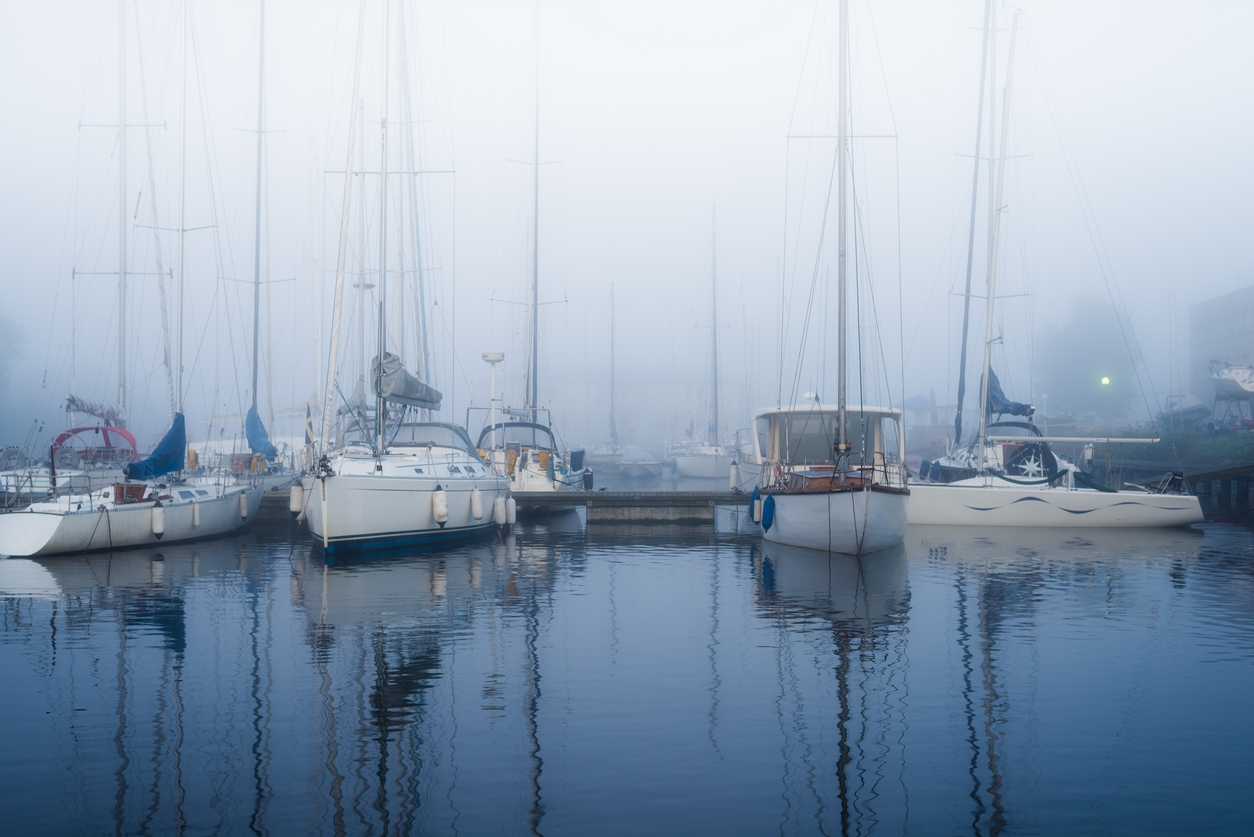 Preventing Marina Pollution
Commercial marinas across the United States provide a wide variety of services for their clients. These facilities offer boat storage, fuel, maintenance and repair, and docking for vessels of all types and sizes. Several of these services, particularly in fueling and boat maintenance, present the potential for significant pollution risks. Marina insurance is designed to help marina and yacht club owners manage their risks, but a comprehensive risk management strategy for marinas must include pollution prevention. By implementing pollution prevention policies and procedures, our nation's waterways are better protected from environmental spills, and marinas can continue to provide services for their boating customers.
Point Source vs. Nonpoint Source Pollution in Marina Operations
Marinas on or near the waterways of the United States may be sources for environmental spills or pollution that can harm delicate ecosystems and the wildlife that depend on these systems for survival. Marina owners should understand that there are two major categories of pollution: point source and nonpoint source. What is the difference between these two?
Point source pollution is relatively easy to identify – in simple terms, these sources are directly attributable to individual discharges. In marinas, point source pollutants can come from fueling equipment, such as a leaking filler hose or a ruptured fuel storage tank. Boat oil or fuel leaks are also common point sources of pollution.
Nonpoint source pollution is harder to pinpoint. Rather than specific sources, nonpoint source pollution may come from sediment or pollutant runoff coming from parking lots, maintenance areas, and other paved surfaces. In marinas, boat bilge pumps are a common nonpoint source of pollution; water pumped from boat bilges is often contaminated with fuel or oils. Sewage holding tanks on vessels may also leak into the water, and may be considered either point sources or nonpoint sources, depending on the nature and number of sewage leaks.
Common Pollution Sources in Marina Operations
Fuel and oil leaks from vessels and from fueling systems are obvious sources of environmental pollutants in marinas, but there are many other potential pollution sources marina owners should consider. These include:
Boat cleaning operations using detergents or harsh cleaners
Fish cleaning/processing
Solid wastes such as refuse, boat parts, and debris
Shoreline erosion
Antifouling paints and hull scraping operations
Sewage, including vessel holding tanks and pumpout stations
Protecting Waterways with Pollution Prevention Systems
Marinas operating on America's waterways have a duty to keep water clean. In the event of a pollution discharge or spill, marinas may be liable for the environmental damage and subsequent cleanup of contaminated areas. Marina insurance may not offer enough coverage in the event of a pollution spill, and many such policies specifically exclude pollution spills. Thankfully, pollution insurance policies are available to marina operations across the nation.
Besides marina insurance, what steps can marina owners take to mitigate pollution risks? There are several recognized practices and systems, each designed to prevent pollution discharges in the first place. These include:
Fuel cutoff switches and valves on fueling systems
Appropriate pumpout stations for sewage/gray water generated by boats
Enclosed maintenance facilities to reduce runoff
Erosion-control systems, including sediment fencing, shorebreaks, and vegetation
Trash and recycling receptacles located throughout the marina facility
To minimize the chance of an environmental spill, marina workers should be trained on the proper use of fueling and lubrication systems, including what to do in case of an accidental discharge or equipment malfunction. Finally, marina owners should ensure that marina insurance policies are up to date and that their coverage reflects the risk exposures the marina experiences in its operations. The cost of a pollution incident can be devastating, potentially incurring thousands or even millions of dollars in liabilities, mitigation, and regulatory penalties. Marina owners should adopt pollution prevention and control practices wherever possible to reduce the financial and environmental impacts of a spill.
About Merrimac Marine Insurance
At Merrimac Marine, we are dedicated to providing insurance for the marine industry to protect your clients' business and assets. For more information about our products and programs, contact our specialists today at (800) 681-1998.