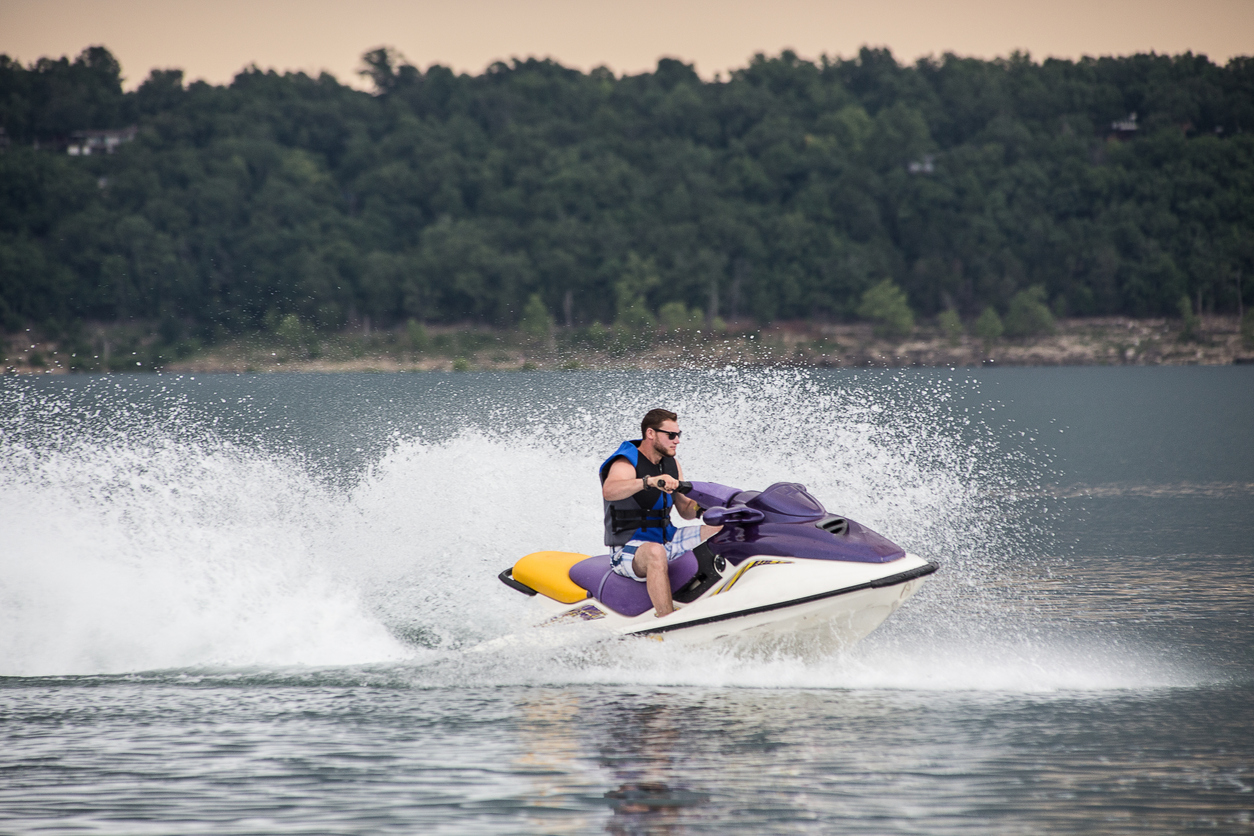 PWC Coverage: When a Boat and a Jet Ski Collide
It is a wise policy to have personal watercraft coverage (PWC) coverage when participating in water activities this summer. Boat and jetski collisions rarely happen, but they can get messy when they do. Just a week ago, a 51-year-old man riding a jet ski on the Connecticut River collided with a boat and went missing. 
But what exactly is PWC coverage? What does it and doesn't cover? Who is liable during a boat-jet ski incident? To know the answer to these frequently asked questions and more, keep reading. 
What Causes Watercraft Accidents?
Here are a few common causes of watercraft collisions:
Operator Inexperience or Error:

Insufficient knowledge of boating regulations, lack of proper training, and poor decision-making while operating a watercraft 

Speeding and Reckless Operation:

Excessive speeding, reckless maneuvers, and operating a watercraft in an unsafe manner

Distracted Driving:

Distractions, such as using mobile phones, talking to passengers, or engaging in activities that divert attention from the operation of the watercraft

Impaired Operation:

Operating a watercraft under the influence of alcohol or drugs

Congested Waterways and Crowded Areas:

Collisions are more likely to occur in congested waterways, marinas, or crowded areas where numerous vessels are nearby

Hazardous Obstacles or Debris:

Natural or man-made obstacles, submerged rocks, floating debris, or improperly marked hazards 
What Is Personal Watercraft Insurance Coverage?
Personal Watercraft (PWC) insurance coverage is a specialized type of insurance designed to protect jet ski and boat owners from potential risks and liabilities associated with their watercraft. It typically provides coverage for the following:
Bodily injury to another person caused by your PWC

Bodily injury caused by an uninsured operator

Theft

Towing expenses

Property damage to another watercraft

Legal costs 
What Does Personal Watercraft Coverage Not Cover?
Depending on the insurance provider and policy, there are certain aspects that PWC insurance does not cover, including:
Racing or competitive events

Damages or liabilities resulting from intentional acts or deliberate misconduct

If someone not listed on the policy operates the PWC without permission or is using it in a manner not covered by the policy

Personal belongings, such as clothing, cameras, or other personal items, may have limitations or exclusions.
Who Is Liable During Boat-Jet Ski Collisions?
Liability in boat-jet ski collisions can vary depending on the specific circumstances and applicable laws in the jurisdiction where the incident occurred. In general, liability may arise with factors such as negligence, rules and regulations governing watercraft operation, and the duty of care owed to others on the water.
Both boat and jet ski operators are responsible for operating their vessels safely and adhering to applicable laws and regulations. If a collision occurs, experts may investigate to determine who was at fault. 
In some cases, even if the watercraft operator was negligent, the owners can share liability for damages. 
About Merrimac Marine Insurance
At Merrimac Marine, we are dedicated to providing insurance for the marine industry to protect your clients' business and assets. For more information about our products and programs, contact our specialists today at (800) 681-1998.