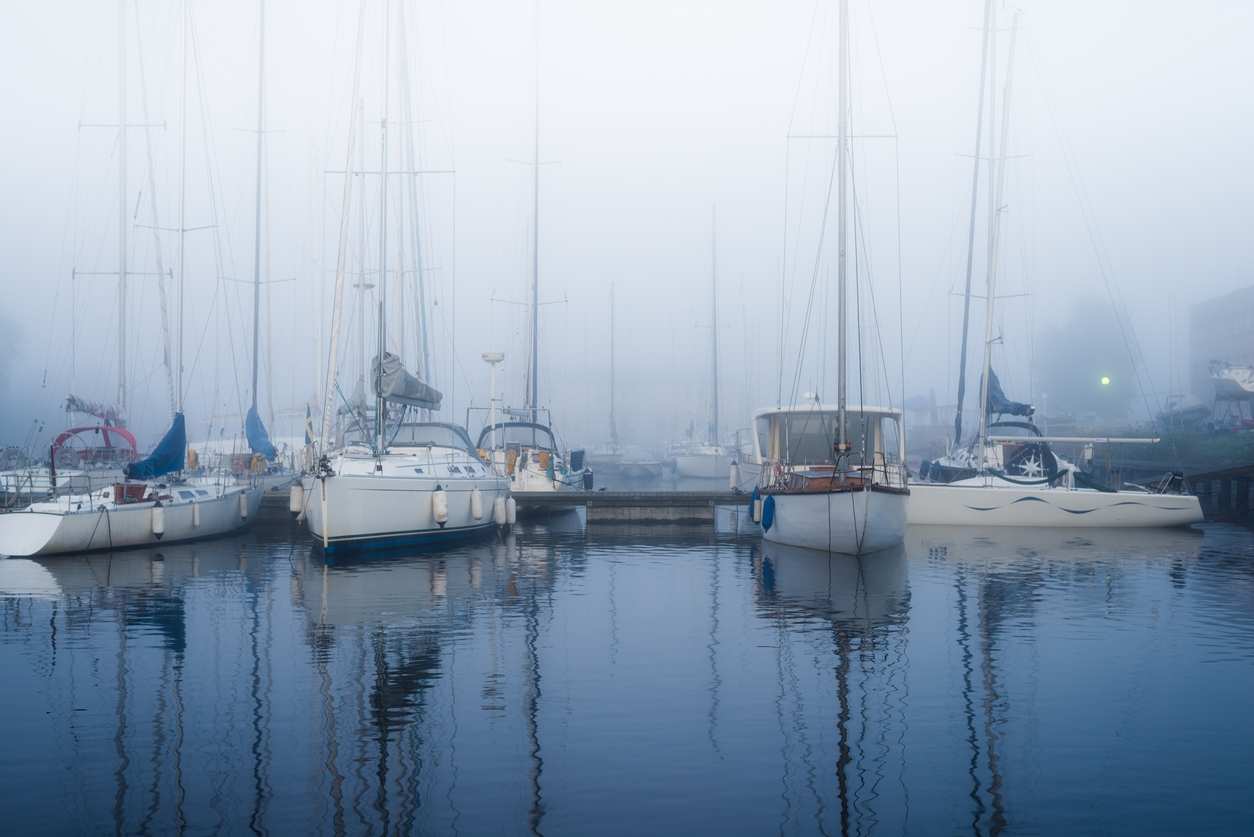 Pollution risks loom large for marinas throughout the United States. Since many marinas offer a range of services to boat owners, such as sewage pumping, fueling, and boat maintenance, the possibility of a spill is ever-present. While marina insurance often protects marina assets against pollution spills or environmental contamination arising from operations, owners and employees can supplement these protections with a careful risk management approach. Understanding common sources of pollution is the first step in mitigating potential environmental risks.
Common and Unexpected Pollution Risks in Commercial Marinas
Marina owners must balance customer services with environmental stewardship. Fragile ecosystems in America's waterways are often located close to marina facilities, necessitating policies and procedures designed to minimize the chances of a pollution discharge. Common sources of pollutants in marinas include:
Leaks from fueling systems, including pumps, storage tanks, and piping
Discharges from vessel bilges
Leaking or improper use of wastewater/sewage pumping stations
Oil/fuel runoff from dockside maintenance facilities and boat parking/storage areas
Refuse from marina facilities
Hazardous materials used in hull repair, cleaning, and maintenance
Less common but still potentially hazardous are risks associated with operations, both on the part of customers and marina staff. These pollution risks include:
Runoff or leakage from battery banks
Soot and exhaust from boat powerplants
Mercury leakage from switches or contamination from fluorescent lighting fixtures on marina grounds
Stormwater runoff from paved areas
Erosion and silting in marina waterways
Issues with drinking water piping systems
The consequences of a pollution discharge can be severe. Even with comprehensive marina insurance that includes pollution coverage, one discharge can result in significant cleanup expenses, damage to business reputation, and steep regulatory penalties.
Pollution Risk Management for Marinas
Marina owners have a duty to protect fragile ecosystems from damage. Failure to do so can result in legal hassles from regulatory agencies like the United States Coast Guard and the Environmental Protection Agency (EPA) as well as state or local officials. To adequately protect against pollution events in marinas, a careful risk management strategy is needed.
To begin, pollution prevention is key. By not producing pollutants in the first place, risks drop dramatically. Prevention can include revamping operations to do away with hazardous materials and to reduce solid waste generation by focusing on improving service efficiency. Ultimately, pollution prevention can save money while reducing the likelihood of a spill or discharge. Best of all, this form of environmental stewardship can be a great marketing tool for marinas, driving customer growth and loyalty among those concerned with protecting waterways.
Next, rigorous inspection and maintenance of pollution-producing equipment is necessary. Fueling and sewage handling systems must be checked on a regular basis to ensure proper operation. Leaks or equipment failures must be corrected promptly. Storage of hazardous materials falls under routine inspection; proper storage not only prevents damage to the materials themselves, but also facilitates the ability to spot leaks before they can pollute waterways.
Erosion in and around marina properties, coupled with runoff from paved areas, can result in costly damage to wetland plants and animals. Marina owners know that to support the protection of marina insurance and to keep boaters safe, they must enforce strict no-wake zones within the marina. These zones reduce the potential for erosion. Catch basins or ditches can redirect runoff from paved areas and facility roofing, preventing contaminants from being deposited in waterways.
Training of facility staff in pollution prevention is another critical risk management step. Just like marina insurance, this training can reduce the chances of a pollution discharge. Staff must be trained on the proper use of fueling and lubrication equipment as well as sewage pumping or storage systems. During training, pollution prevention techniques such as reducing solid wastes and switching to safe cleaning products can be reinforced.
Finally, establishing environmentally-aware policies for marina customers and guests can mitigate pollution risks. Forward-thinking marina owners will post signs advising guests of pollution risks, position waste receptacles at regular intervals, and implement programs and services designed to reduce negative environmental impacts. With these practices, and with the protection of comprehensive marina insurance policies, marina owners can continue to serve the needs of their customers while being responsible stewards of coastal environments.
About Merrimac Marine Insurance
At Merrimac Marine, we are dedicated to providing insurance for the marine industry to protect your clients' business and assets. For more information about our products and programs, contact our specialists today at (800) 681-1998.