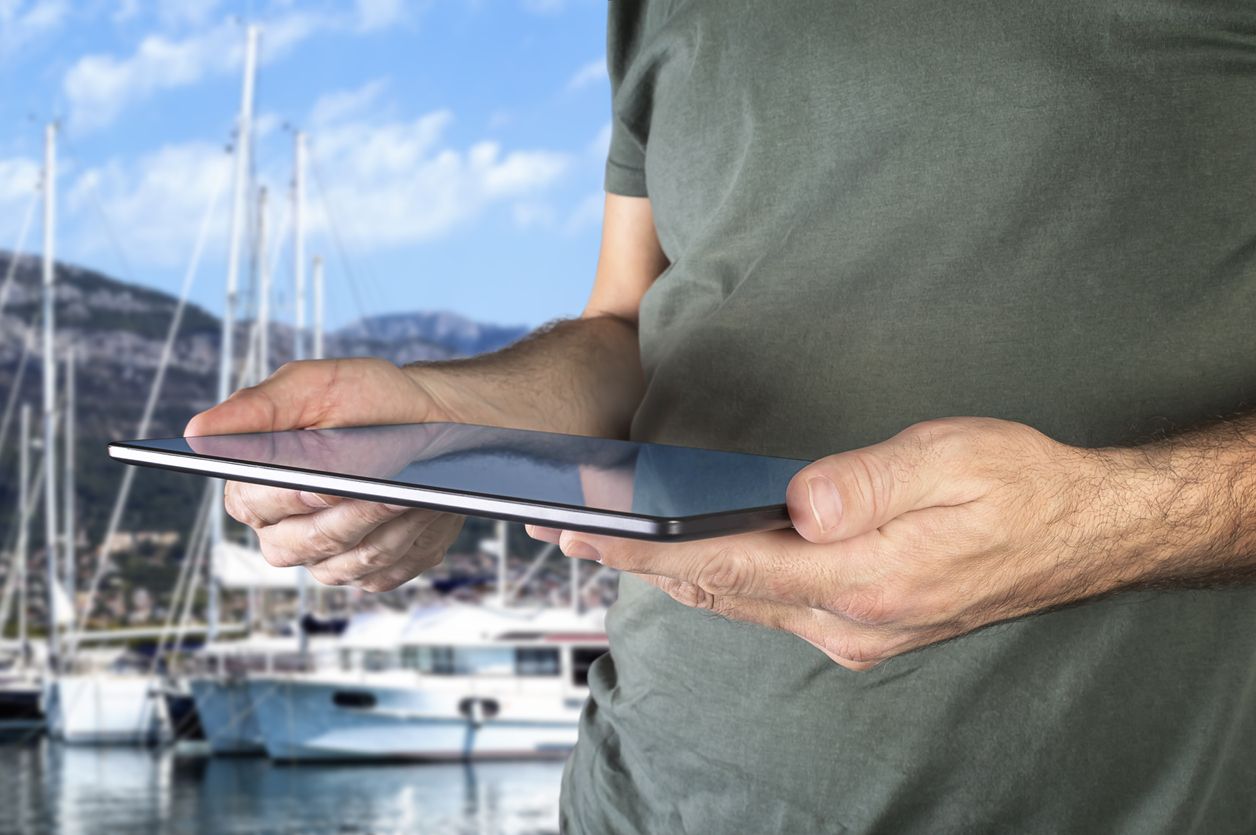 Steps for Improving a Marina Website
In today's highly connected online world, business owners depend on their company websites to connect with customers. Marina owners are no exception. A marina website is a portal to the services you provide to your customers, advancing your online marketing strategies and bringing in new customers. Just like marina insurance protects against liability and operational risks, a robust marina website can support and foster business growth. Getting the most out of your website is easier than you think with the following tips.
The Online Presence: Key to Success for Marina Owners
Since the dawn of the World Wide Web, people research the businesses and amenities around them by turning to the internet for information. A company's website is often the first aspect of a business that is discovered by web searchers, and as such must provide the information and details visitors need to make purchasing decisions.
Unfortunately, many marina owners struggle with the online environment, which goes beyond websites and extends to social media, digital marketing initiatives, and email outreach. These marina owners have not fully realized the potential an online presence represents in making connections with others. The good news is that with a bit of careful thought and a few cost-effective tweaks, your website can be improved, helping you and your operation to stand out from your competitors. You protect your interests with marina insurance; improving your website can put you on the road to long-term success in your industry.
Optimizing Your Marina Website for Mobile Devices
The first tip for improving your marina website is mobile optimization. One of the most commonly overlooked aspects of marina websites is their ability to be displayed on mobile devices; too many marinas have not updated their sites to reflect the growing use of mobile technology. Consumers use mobile computing technologies as an everyday part of life, whether they are on smartphones, tablets, or other devices. Failing to ensure your website renders and functions properly on mobile devices is a critical error that could be costing you customers.
There are two major benefits to updating your website with mobile optimization in mind:
Your customers expect a mobile-friendly experience – your customers most likely use mobile devices to learn about the businesses around them. by providing a mobile-friendly site, existing and new customers can get the information they need right at their fingertips.
Google prioritizes mobile-optimized sites – this is a huge advantage for marina owners, as your mobile-friendly site is given preferential treatment in search results. Higher rankings mean more customers discovering your marina.
There is no need to develop separate websites for desktop and mobile computing; with a bit of code, your site can be made "mobile responsive", which means it will display and function correctly regardless of access device.
Adding Calls to Action
Calls to Action (CTAs) are an important feature on the most popular websites. Your marina's website should take advantage of the power of CTAs. Research has shown that most site visitors spend only a few seconds on a given page before navigating elsewhere; a CTA can help to capture the attention of visitors quickly and efficiently.
Consider adding multiple CTAs to your site. Examples for marina owners include:
"Make a reservation."
"Schedule annual boat service here."
"Save 10% on a dock slip today."
"Visit our new restaurant today."
"Call us for more details."
Sign up for our exclusive seasonal deals here."
CTAs allow site visitors to take direct action. In the digital marketing world, this is referred to as the "purchase funnel", driving people from simple visitors to paying customers of your establishment. Think of CTAs as a form of marina insurance, protecting you from visitors not taking the next step in becoming actual customers.
Connect with Social Media
You have probably noticed your favorite websites displaying buttons that link to social media platforms like Facebook, Twitter, Instagram, and YouTube. Is your site taking advantage of these social sharing buttons? Social media is a powerful component in developing and maintaining a robust online presence, so it makes sense to make it easier for your site visitors to check out your social media pages with one simple click.
Adding social sharing buttons is fast, easy, and free. Readily available tools allow you to create and display these buttons on all your webpages. With this one simple addition, you are able to grow your marina's online presence and its customer base. In many ways, social sharing buttons are like the coverage of a comprehensive marina insurance policy by shielding you from uncertainties in attracting and retaining a steady stream of new customers.
About Merrimac Marine Insurance
At Merrimac Marine, we are dedicated to providing insurance for the marine industry to protect your clients' business and assets. For more information about our products and programs, contact our specialists today at (800) 681-1998.