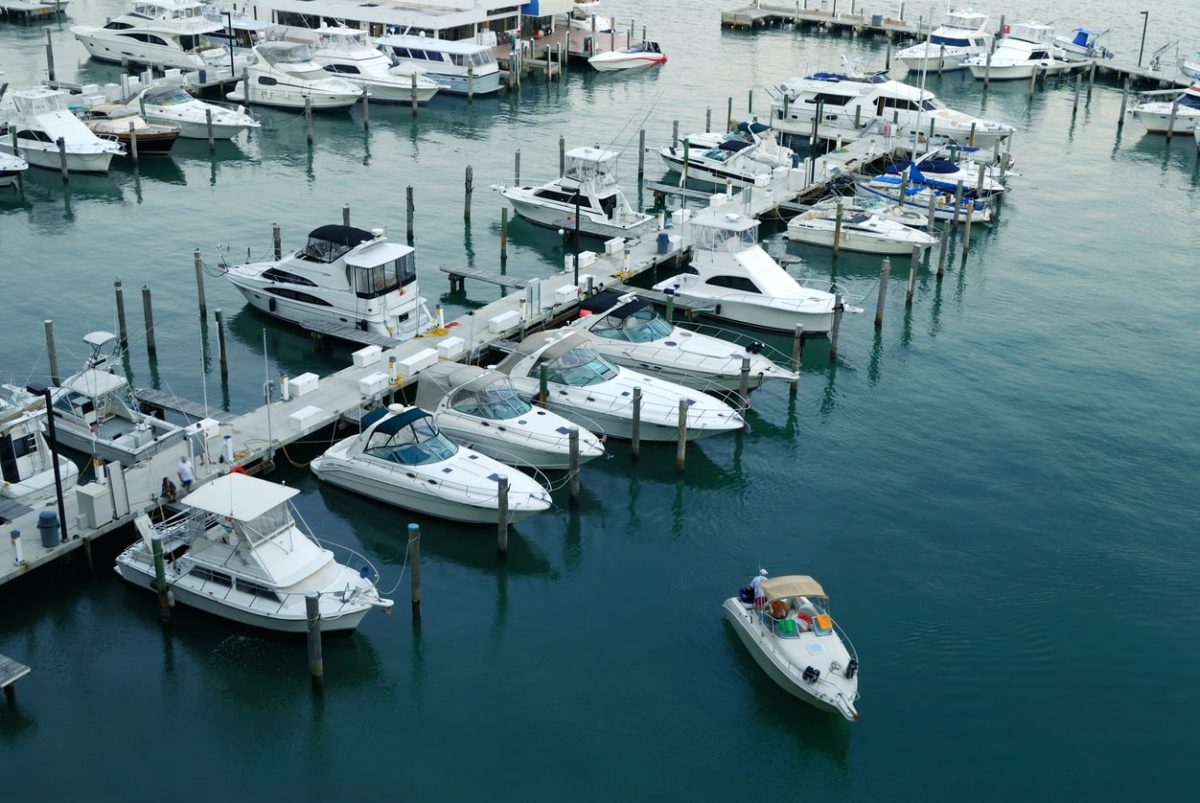 Theft and Crime Prevention Techniques for Marinas
Vessel owners depend on commercial marinas for a wide variety of needs. Marinas and yacht clubs provide fuel, maintenance services, and storage options, sometimes for vessels worth hundreds of thousands or even millions of dollars. Marina insurance protects facilities and their owners from a range of risks, but in order to provide safe and secure accommodations for their clients, these facilities must adopt other risk management strategies. These strategies include crime and theft prevention, reducing the impact of criminal activity while helping vessel owners gain peace of mind that their investments are being protected.
Crime and Theft Risks in Commercial Marinas
Because marinas can be accessed from land and from water, securing these facilities poses an extra challenge for managers. It is easy enough to secure land access to marinas through the use of gates and fencing, but securing the waterside is much more difficult. Burglaries taking place from criminals entering via water access are on the rise; in the greater Seattle area, marinas have reported a rise in incidents, including theft of personal belongings and equipment as well as entire boats. Several marinas have indicated that criminals are using small boats to enter boat slip areas, typically at night when activity levels are at their lowest. 
The crime picture is further complicated by the nature of marinas and boatyards themselves. Boat owners are often lulled into a false sense of security, seeing strong gates and high fences surrounding the properties. They may forget that the waterside is wide open to entry, and may also forget to secure their boats and personal property. As a result, criminals are having a field day, stealing thousands of dollars in boats and other property. 
The Commercial Marina Industry's Focus on Crime Prevention
Marina insurance is only one part of a more comprehensive risk management strategy for boatyards, yacht clubs, and marina facilities. In 2019, marine theft investigators from around the world met at the International Association of Marine Investigators (IAMI) for an intensive three-day training seminar in Biloxi, Mississippi. The seminar included workshops on crime and theft prevention as well as discussions on trends in marine-related crimes. 
The IAMI states that marine theft may account for $100 million or more in losses each year, particularly from crimes occurring in the United States and western Europe. Common marine crimes reported by the organization include:
Thefts of electronics such as GPS units, chart plotters, navigation equipment, and radios

Thefts of outboard motors

Thefts of vessels, particularly smaller center-console sport fishermen and similar boats

Thefts of boats on trailers and the empty trailers themselves

Loss of personal property stored aboard vessels (tools, bicycles, kayaks, and other equipment)
Criminals may target certain vessels and equipment, focusing on high-dollar items even while bypassing more easily-stolen boats and personal property. It is believed that marina facilities are being surveilled by criminals during daylight hours; criminals then return at night to commit their thefts. Criminals may enter from the water, or more brazen operators may cut fencing or gates to gain entry to the facilities. 
Preparing Marinas Against Criminal Activity
Both marina operators and individual vessel owners have an obligation to secure the property. Failure to do so can mean expensive losses and replacement costs, not to mention excessive claims against vessel owners' and marina insurance policies. 
Individuals can help to reduce crime and theft by:
Removing personal items from vessels during storage or mooring.

Marking all equipment with name tags or engraving.

Keeping photographic records of equipment, particularly high-value items like electronics and outboard motors.

Using locks to secure boat cabins and storage lockers and to use cable or chain locks on items stored in open view.
Marina owners and facility managers have a taller order to prevent crime, often necessitating investment in security equipment and personnel. These costs tend to be worth it simply in terms of reductions in claims on insurance policies. Theft and crime prevention from the marina standpoint can include:
Installing surveillance cameras, including camera equipment that can capture motion at night.

Installing motion detectors and alarm systems.

Securing facilities with strong gates and fencing

Establishing dock-watch programs by involving live-aboard marina residents to watch out for unusual activity.

Hiring security personnel in high-crime areas, including security guards that patrol vessels via watercraft. 
Not all marina-related crime can be prevented – a dedicated criminal will find a way to steal property no matter how strong security is. Still, marina owners and operators can take a proactive approach to reducing criminal activity by implementing security features and strategies. These security-minded features can ultimately make the marina more attractive to customers, helping to ensure continued business success. 
About Merrimac Marine Insurance
At Merrimac Marine, we are dedicated to providing insurance for the marine industry to protect your clients' business and assets. For more information about our products and programs, contact our specialists today at (800) 681-1998.