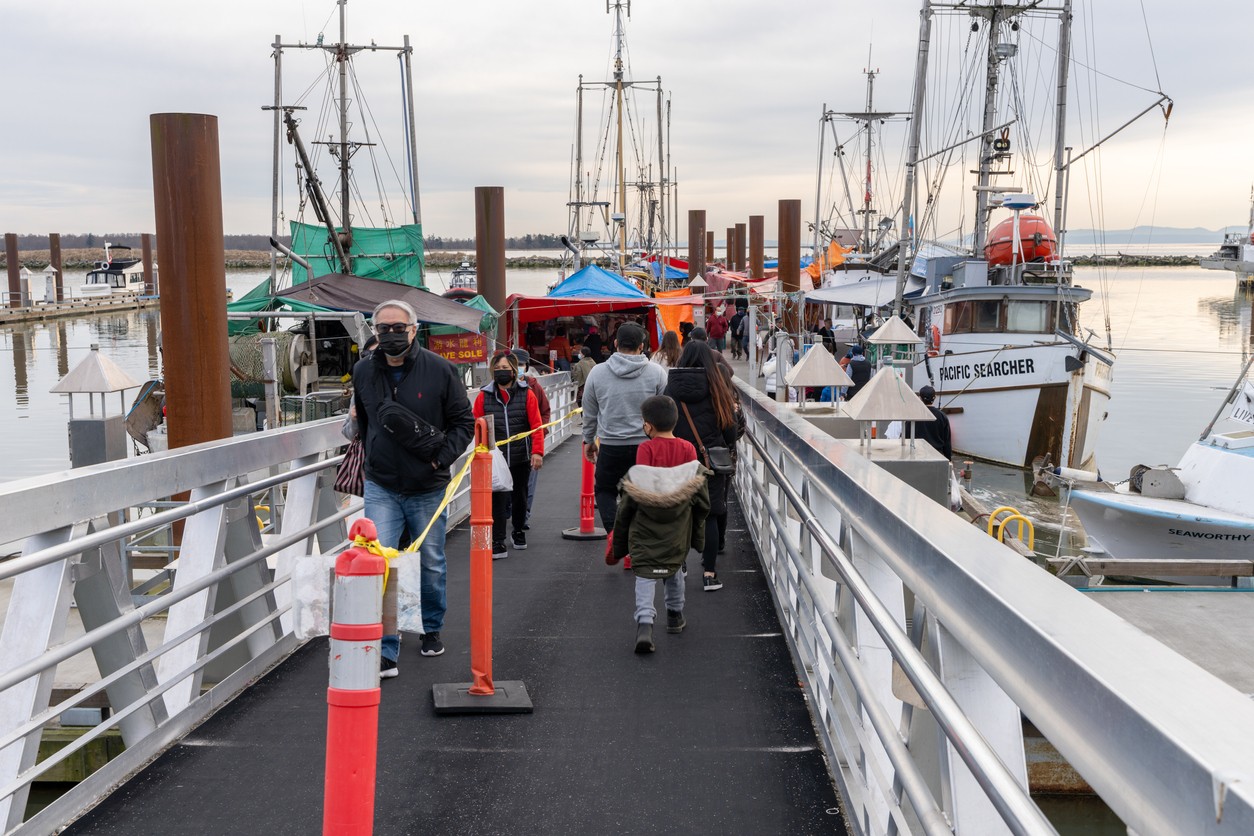 Ask any marina owner about the most important elements to their success, and they will likely have a long list to present. From marina insurance to logistics, scheduling, and staff professionalism, all of these have a crucial role in ensuring profitability. But if there is one thing that takes top priority above all else, it would probably be their customer base.
Customers are the lifeblood of any business, and marinas are no exception. And when they become lifelong customers, they have an even more significant contribution to the company. For many marinas, attracting and retaining longtime customers is an essential aspect of doing business.
Why are lifelong customers so important to marinas? 
Simply put, lifelong customers provide more value to the organization than any other. Like any business, marinas rely on sales of products and services to maintain profitability. The longer customers stay with a company, the more products and services they will purchase, and the greater their value to the firm.
But lifelong customers provide value in many other ways as well. They also spread the word about the marina to their friends, family, and acquaintances, either in person or on social media. By doing so, they become integral contributors to companies' marketing efforts.
Lifelong customers are also more likely to try the marina's new products and services and provide feedback in return. Many companies pay to receive feedback, so to get it from lifelong customers is a definite benefit that will help improve the quality of products and services provided.
Among the products and services that longtime customers are likely to purchase from a marina are:
Merchandise from the ship store
Preventative maintenance services
Boat supplies and accessories
Fuel
Loyal customers are often more likely to purchase these from the marina than to look for the same items at a lower price from other providers. Although the amount earned from each purchase may be negligible, they can add up to a considerable revenue stream when taken all together.
How to establish lifelong customers 
There are many ways to establish a solid base of longtime customers, and the methods can vary from company to company. But most marinas looking to attract and retain lifelong customers will generally benefit from the following strategies:
Strive for constant engagement
Engagement is the core of any marketing strategy, so it makes sense to strive for that goal when establishing a base of loyal customers. Marina owners would do well to focus their efforts on getting to know their customers and forming one-on-one relationships with them. This could involve going around the marina and initiating conversations or publishing a newsletter detailing new products and service offerings or added features.
Some companies employ marketing engagement software that facilitates the process of gaining insight into new customers and engaging with them. No matter what strategy is used, it is crucial to always focus on the person behind the demographic.
Maintain an active social media presence 
Social media is a potent and highly effective tool that all businesses should utilize. By maintaining an active social media presence, marina owners have a much better chance of reaching out to new customers and retaining existing ones.
Among the most effective strategies to employ is posting unique and engaging content relevant to customers' interests. Content that boaters find interesting and related to boating, sailing, or fishing has a good chance of attracting attention and encouraging comments.
It is vital to respond to comments whenever possible as well. The goal should be to create the impression of a genuine and approachable human behind the posts, so customers will be encouraged to interact.
Utilize current technology
Marina owners should also take advantage of current technology, particularly mobile communications. Most boaters today rely heavily on smartphones or tablets, so it can be worthwhile to utilize them for business purposes.
Business owners may consider installing a Wi-Fi network as an added perk to their customers. By making it easy for them to stay in touch with friends and family, check weather conditions, and stay updated on current news, they will derive much more value from patronizing the marina.
Conclusion
Taking care of customers is integral to the success of any marina. And the longer the business retains customers, the more value there is to derive from them. It is always in a company's best interest to ensure that customers remain with them for as long as possible. By following the tips above, marina owners could hopefully develop a solid base of loyal customers that will continue to benefit the company for a long time to come.
About Merrimac Marine Insurance
At Merrimac Marine, we are dedicated to providing insurance for the marine industry to protect your clients' business and assets. For more information about our products and programs, contact our specialists today at (800) 681-1998.